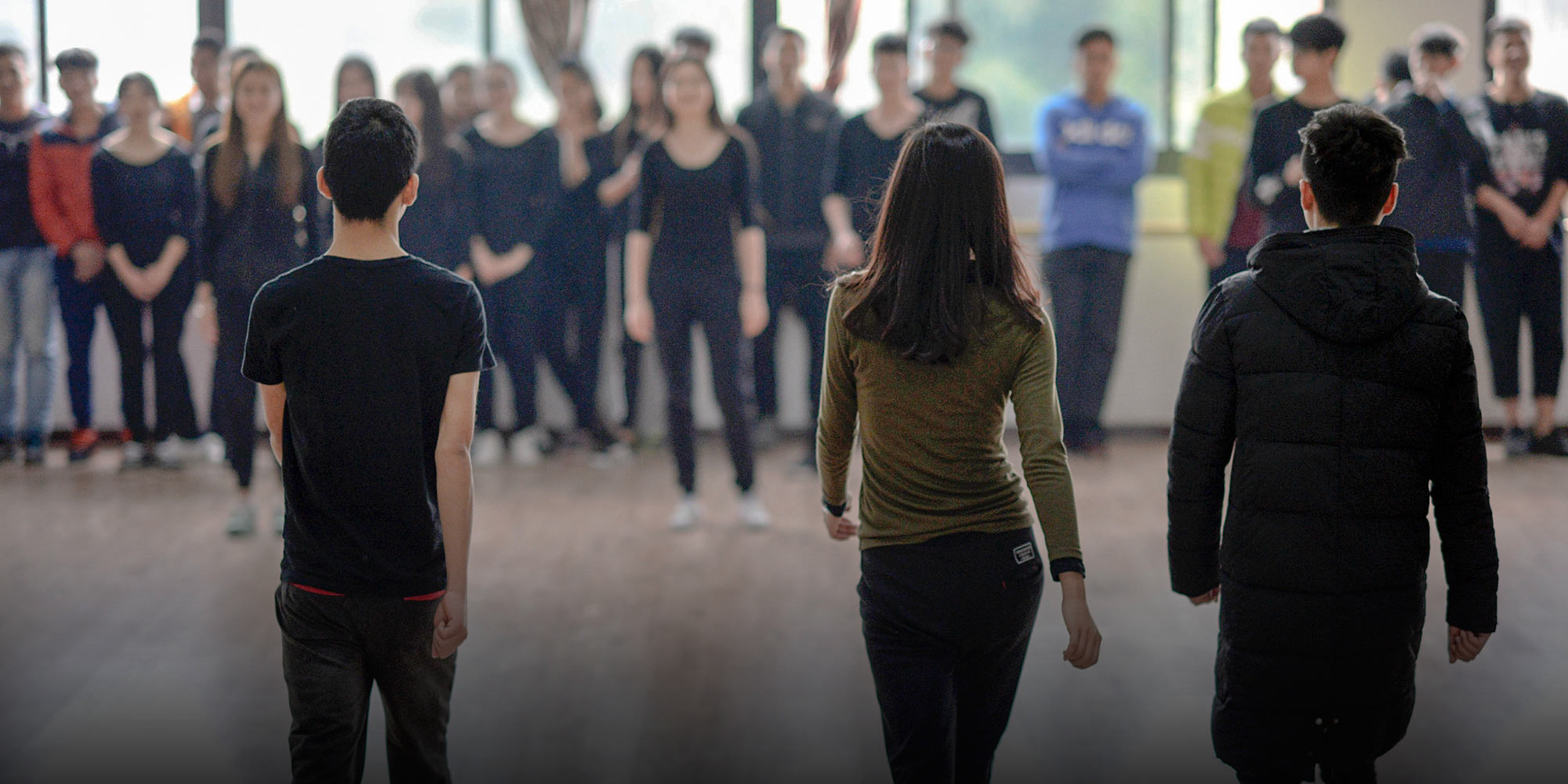 NEWS
University Opens Course for Aspiring Net Celebs
Subjects taught cover personality, livestreaming skills, graphic design, and psychology.
Chinese students looking to catapult themselves to internet stardom can now join a university program that promises to do just that.
Beginning this semester, Chongqing Institute of Engineering, a private university in southwestern China, is offering a three-month course for aspiring internet celebrities, Beijing Youth Daily reported Thursday. The program is run in cooperation with a local company, which will be in charge of teaching the first crop of 19 students how to be better livestreamers.
"They said that after graduation, the school will arrange for us to sign contracts with the company to be wanghong," one of the students told Beijing Youth Daily, using the Chinese word for such online celebrities. "I think it's great — if I do well, I can become famous."
The first class, held on Wednesday, taught the students — mostly young women — about building their personality. Other course subjects include livestreaming skills, graphic design, and psychology.
The wanghong economy — whereby online celebrities earn money from fans through digital gifts received during livestreams, or selling anything from food to fashion products — is booming. There were an estimated 1 million online celebrities in 2016, when the industry as a whole was worth 58 billion yuan ($8.8 billion). The most successful wanghong have become millionaires, and many incubator companies now bank on their talents to make it big.
Such tantalizing profits have lured hordes of young people into the arena. According to a 2016 report by internet giant Tencent, over 54 percent of university graduates born after 1995 who had yet to find work listed "wanghong" and "livestreamer" as their dream professions. But the same report also said that most livestreamers don't earn celebrity-level wages: 95 percent make less than 10,000 yuan per month, and 70 percent make less than 100 yuan, a pittance of a few dollars.
The increasingly cutthroat competition has also inspired livestreamers to go to greater lengths to get noticed — which can be problematic, given how strictly the Chinese government monitors the boundaries of good taste. In May, the Ministry of Culture punished 48 livestreaming platforms for broadcasts deemed to be "immoral."
While some netizens applauded the university's new course, others were skeptical. "Are they teaching the students how to giggle and flirt, and how to please their audience?" wrote one user.
Jian Yugang, head of the Chongqing Institute of Engineering's Administration faculty told Sixth Tone on Thursday afternoon that currently, wanghong are indeed stereotyped as vulgar. The school's new curriculum, he explained, is an effort to change people's biases and professionalize the industry.
"Wait two more months," Jian said, "and you'll see what a real professional livestreamer looks like."
Editor: Kevin Schoenmakers.
(Header image: A teacher demonstrates to students how to walk properly during an etiquette course in Chongqing, Dec. 30, 2016. VCG)