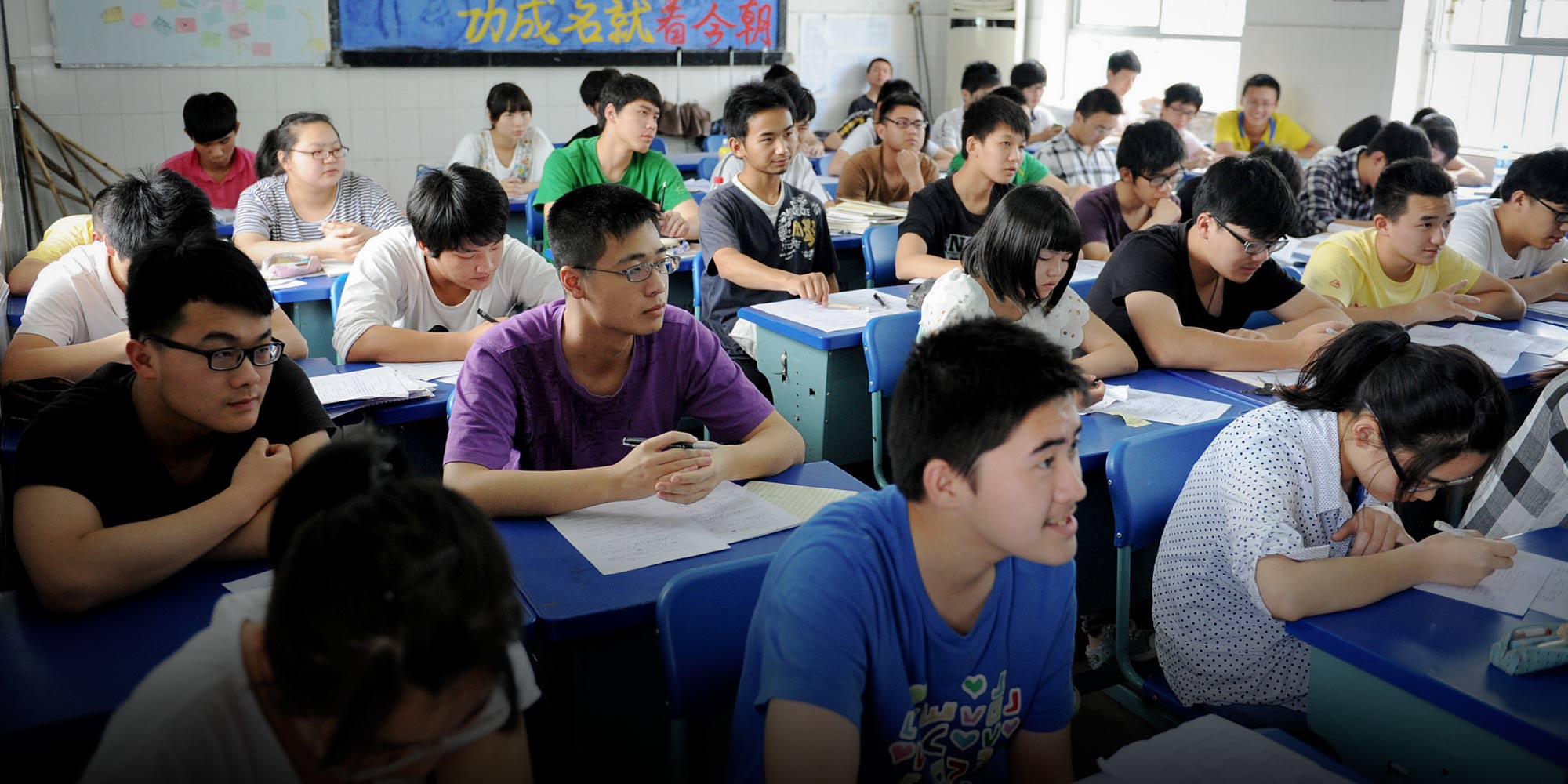 NEWS
Principal, Teacher Fired for Forcing Out Student Whistleblower
School required students to attend paid weekend classes — a practice that has been prohibited since 2015.
A principal and a teacher were fired Wednesday after a student was asked to leave his secondary school in eastern China for exposing that it forced pupils to attend paid extracurricular classes, reported Kejia News, an outlet run by the local government.
The teenage whistleblower who exposed the scheme is Liu Wenzhan, a 16-year-old student at Yudu Experimental High School, in the eastern province of Jiangxi. In March, he filed a petition with the State Bureau for Letters and Calls, requesting that the local education authority investigate his school's mandatory — but paid — weekend classes.
Nine days after Liu sent his request to the bureau, the local education department responded by acknowledging that the school did indeed arrange mandatory classes on Saturdays and Sundays, though it determined that these classes were free, according to The Beijing News.
But Liu told The Beijing News that the school charged each student 400 yuan ($60) for the weekend classes. Several days after Liu sent his petition, his homeroom teacher asked him if he was the one who had reported the issue. Suspecting that local education officials must have leaked his name to the school, Liu filed another complaint to the education department in the city that administers Yudu County.
Shortly before the start of the new school term in September, Liu's mother received a message from her son's homeroom teacher informing her that Yudu Experimental had denied his registration, and that he would have to transfer to another school. Liu then took to question-and-answer website Zhihu to share his story.
In a notice Tuesday, the Yudu County education bureau responded by denying it had leaked Liu's information and by criticizing Liu's performance in school, describing him as rebellious and disinterested in his studies.
But the story drew attention from the public and from state-owned China News Radio. According to Kejia News, the Yudu government has now ordered a probe into the compulsory paid classes, and on Wednesday, the school fired its principal and Liu's homeroom teacher.
China's Ministry of Education in 2015 banned primary and secondary schools from offering paid extracurricular classes, both to relieve the academic burden on students and to make sure teachers focused on their regular classes. "We should have zero tolerance for teachers who intentionally don't finish their regular lessons and charge students for after-school classes," the ministry's notice said at the time.
The phenomenon has not been stamped out, however. According to a ministry report, 289 teachers in central China's Henan province were punished in 2015 for asking students to attend paid extracurricular classes. The report said the schools had been holding the classes to improve their rankings through higher exam scores.
Kejia News said that school officials visited Liu's family on Wednesday evening and apologized to the boy. They also invited Liu back to school.
Editor: Kevin Schoenmakers.

(Header image: High school students attend class in Dexing, Jiangxi province, June 3, 2013. Zhuo Zhongwei/VCG)