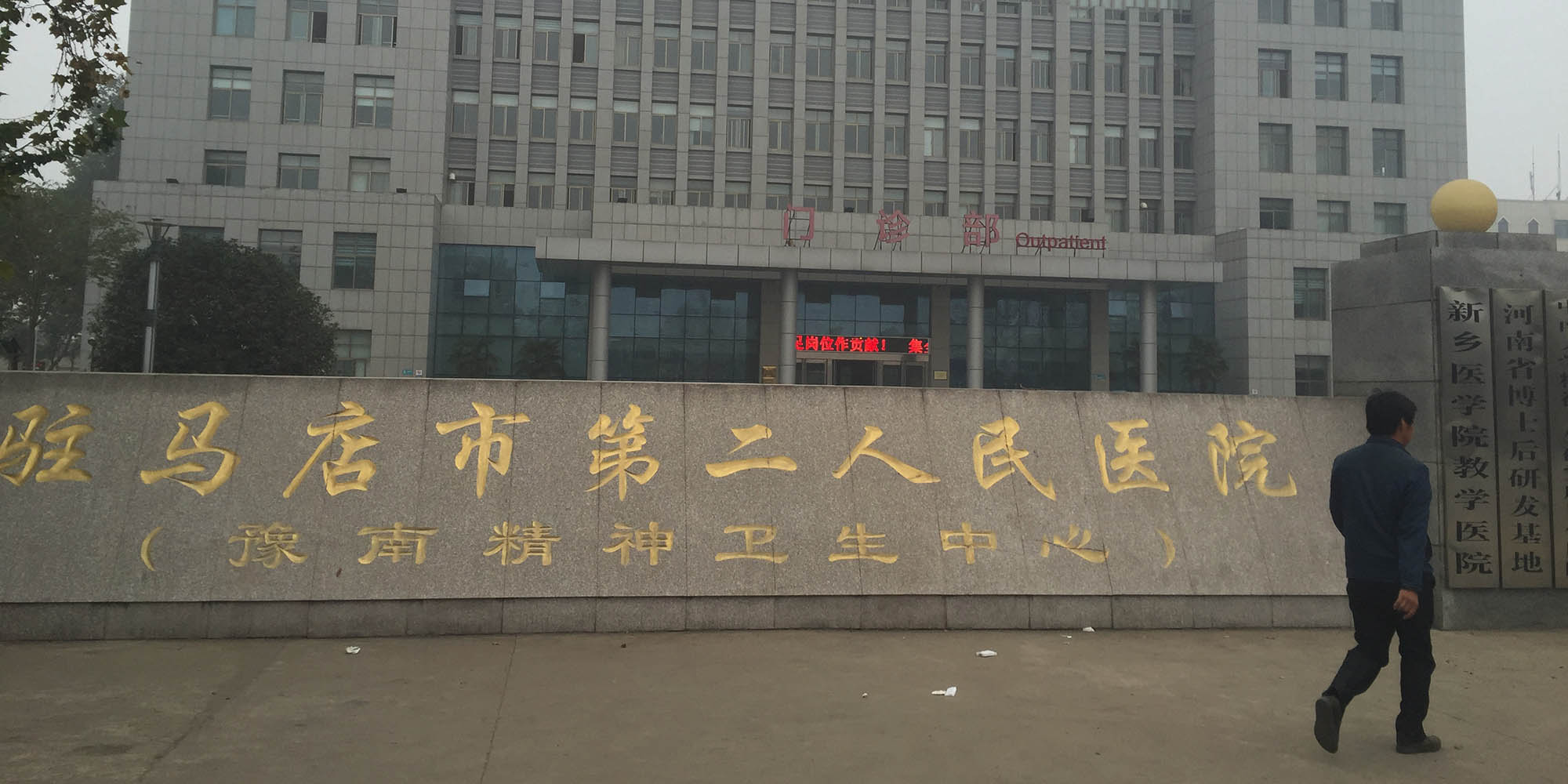 NEWS
Hospital Drops Appeal in Gay Man's Involuntary Treatment Case
Psychiatric hospital will compensate victim and apologize publicly.
A psychiatric hospital in central China's Henan province that held a gay man against his will to "cure" his sexuality has dropped its legal appeal against an earlier court verdict in favor of the patient.
Yu Hu — a pseudonym — was forced to take sedatives and antidepressants after he was involuntarily admitted to Zhumadian Second People's Hospital, also known as Zhumadian Psychiatric Hospital, by relatives in October 2015. LGBT advocates secured his release after 19 days of internment.
On May 17, 2016, Yu and his lawyer, Huang Rui, filed a lawsuit at the Yicheng District court in Zhumadian. More than a year later, the court's verdict on June 26 stated that the plaintiff did not meet the requirements for involuntary treatment, as he was not at risk of harming himself or others. The court also ordered the hospital to publish an apology to the plaintiff in the local press and compensate him with 5,000 yuan ($740) for the ordeal, in addition to bearing the court expenses.
The hospital initially contested the decision but dropped its appeal during the second hearing, according to court documents dated Aug. 28 but received by Yu's lawyer on Sept. 15, he told Sixth Tone on Wednesday.
Homophobia in medicine and psychiatry is a persistent issue facing LGBT groups in China. Though homosexuality was removed from China's classification of mental illnesses in 2001, more than 15 years later, some university textbooks still describe homosexuality as a "disorder." 
LGBT groups welcomed the Zhumadian verdict, but the positive outcome for Yu may not prevent similar cases in future. In December 2014, a Beijing court ruled that a clinic had acted unlawfully when it subjected a gay man to electroshock "conversion therapy" but doctors in China continue to offer and advertise conversion treatments.
The plaintiff in the Beijing case, Peng Yanhui, is now an active campaigner against conversion therapy. He told Sixth Tone at the time of the Zhumadian verdict that he would like to see legislative change.
"I hope the verdict will push the health ministry to take responsibility for psychological mistreatment and make a difference in how hospitals and clinics treat gays and lesbians," Peng said. "It is time for China to enact a law banning forced treatment of homosexuality."
Contributions: Liang Chenyu; editor: Kevin Schoenmakers.
(Header image: A man walks by the Zhumadian Second People's Hospital in Henan province, Oct.  25, 2015. Courtesy of Ah Qiang)