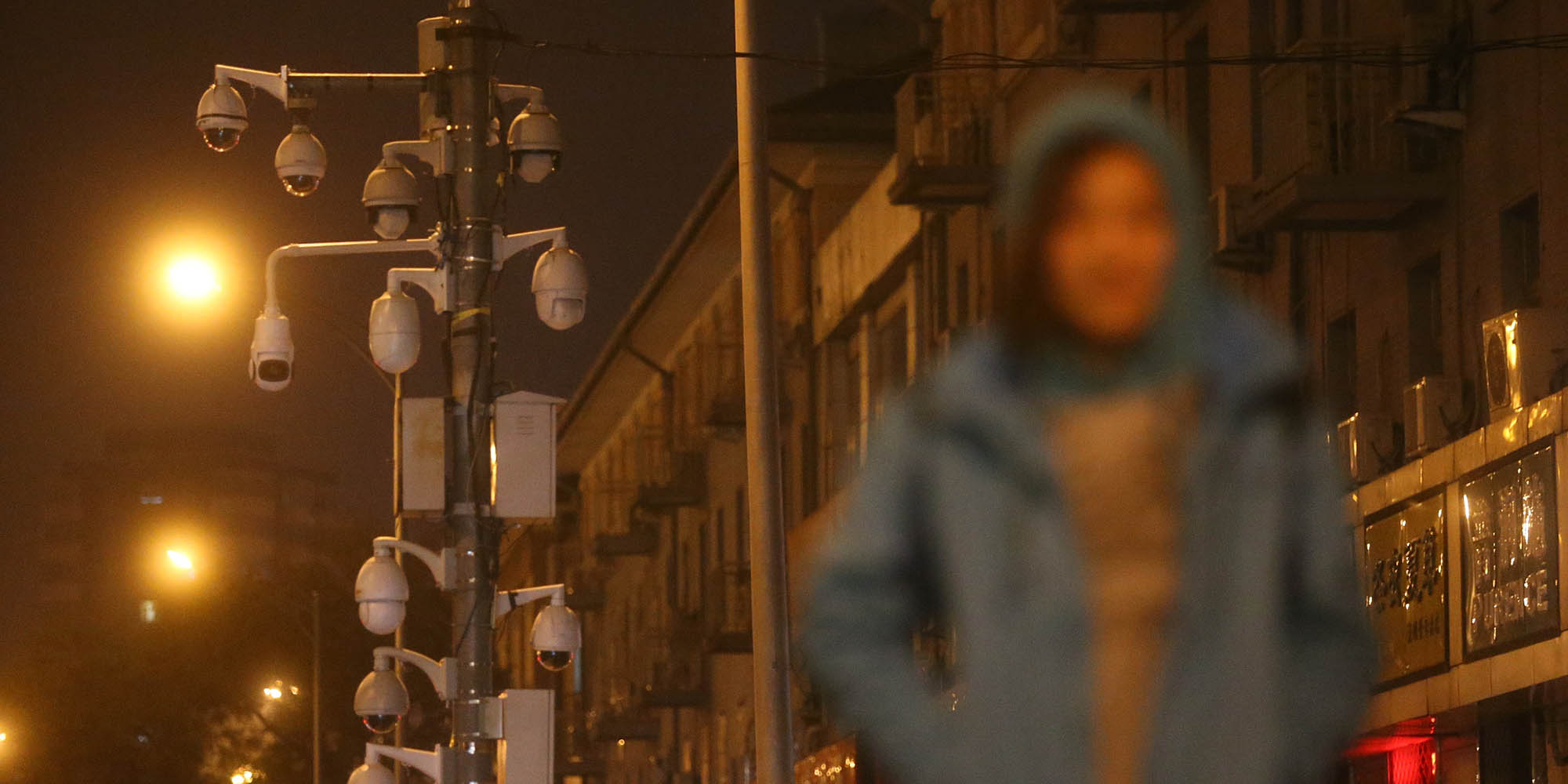 NEWS
Shanghai Traffic Violators Identified With Facial Recognition
Local authorities say technology will be more widely implemented if pilot project proves successful.
In the past month, Shanghai traffic police have caught over 30 traffic violators at an intersection equipped with a facial recognition system, Sixth Tone's sister publication The Paper reported Wednesday.
The system, installed in late August, automatically identified people riding two- or three-wheeled vehicles against the flow of traffic, took their photos, and compared them against a database of faces, according to The Paper. Identified violators were then contacted by police and fined 50 yuan ($7.60); some also had points subtracted from their driver's licenses.
The measure — a pilot project, for now — follows a call earlier this year from Shanghai police to curb traffic violations committed by riders of two- and three-wheeled vehicles, including shared bikes and vehicles driven by people with disabilities.
Facial recognition systems have been implemented in cities across China for a variety of purposes, such as detecting jaywalkers. In June, two criminal suspects were identified and caught one day after a similar system was installed in the subway of Shenyang, in northeastern China.
These systems are also used at major events. Cameras were installed at the entrances of the annual beer festival held last month in Qingdao, in eastern China, leading to 49 arrests. Other recent uses include a conference in Nanning, southern China, and the countrywide Spring Festival travel rush.
Facial recognition has also been tested out in other countries, albeit with more cautious applications. The German government is currently carrying out a controversial six-month pilot project in train stations to decide whether an automatic facial recognition system will be implemented in the future.
In many cases in China, the use of facial recognition technology has raised privacy concerns — when the photos and personal information of law-breakers are displayed to the public, for example. Shanghai's traffic police said that violators who don't pay their fine on time will have their information published on electronic screens at bus stations and elsewhere. Repeat offenders will also have their names publicly announced.
Ding Jinkun, an attorney at DeBund Law Office in Shanghai, told Sixth Tone that the police should not publish this information, as there are currently no regulations for such practices. "The police have to follow the Road Traffic Safety Law, which says they should fine or detain violators," he said. "Nowhere does it say that they can publish these people's personal information."
A draft regulation proposed by the central Public Security Bureau in 2016 said that no work unit or individual should use public surveillance images and information to "offend the privacy of a citizen," though it did not elaborate on what constitutes an offence. Provincial and municipal regulations on public surveillance systems have similar deficiencies.
"[The police] should be cautious in using facial recognition, as it involves the right of portrait, the right of privacy, and the right of reputation," said Ding. He called for clear legislation on the scope of the technology's use, for protection of data safety, and for the execution of legal liability when information is abused or leaked.
Shanghai's traffic police, meanwhile, have said that they will implement similar facial recognition systems at other intersections if the pilot proves successful.
Editor: Kevin Schoenmakers.
(Header image: Surveillance cameras protrude from a roadside traffic pole in Beijing, Nov. 4, 2013. Yang Yi/VCG)