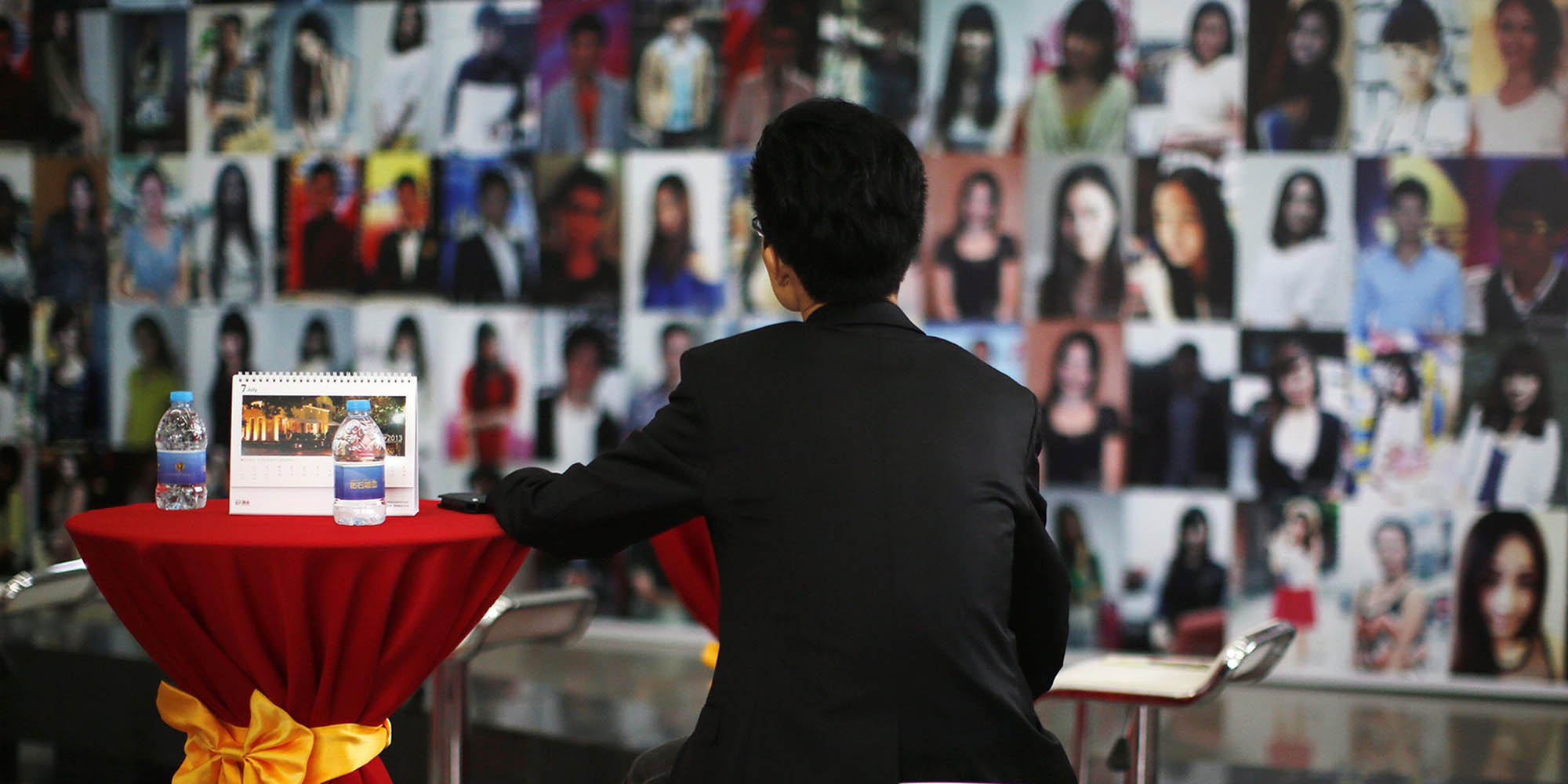 NEWS
Chinese Government Tells Dating Websites to Vet Users
Directive comes after netizens suggest Jiayuan.com could be held partially responsible for tech entrepreneur's suicide.
Three central state departments have called for real-name registration on dating websites after one such platform was accused of failing to verify the personal information of a woman who allegedly caused her ex-husband to kill himself.
The Communist Youth League, the Ministry of Civil Affairs, and the National Health and Family Planning Commission issued a joint directive on Monday requiring dating websites to keep a record of their users' real identities.
The regulation came nearly two weeks after Jiayuan.com, a Nasdaq-listed dating website, fell under scrutiny for the suicide of tech entrepreneur Su Xiangmao. The 37-year-old founder of the Skype-like app WePhone jumped to his death from his Beijing apartment building earlier this month. In a suicide note he posted online, Su accused his ex-wife, Zhai Xinxin, whom he met through Jiayuan.com, of driving him to despair and desperation.
The pair met on the dating website in March and quickly fell in love. They married in June but parted ways just a month later, after Su found out that Zhai had concealed a previous marriage from him. The couple agreed to divorce, but Su claimed in the note that Zhai had demanded 10 million yuan ($1.5 million) and an apartment from him. If he failed to comply, he wrote, Zhai threatened to report his business, which operated in a legal gray area, and his tax evasion to police.
Su's death dealt a heavy blow to Jiayuan.com, as netizens questioned whether it should be held accountable for the tragedy. Although Jiayuan.com later confirmed that both Su and Zhai had registered with their real names, the website was nonetheless criticized for failing to verify their other personal information.
China's revised cybersecurity law, which took effect June 1, requires netizens to register with their real names before using online services. As is now mandatory for many online platforms, Jiayuan.com already asked users to sign up with their phone numbers, which are linked to citizens' national ID numbers. Other websites ask users to upload a photo of their ID cards.
However, what the real-name registration requirement actually entails is poorly defined, said Lu Mingsheng, an attorney at Dentons law firm in Beijing. "It's common knowledge that real-name registration means the information on or linked to one's ID card," he said.
Fang Chaoqiang, a Hangzhou-based attorney specializing in internet law at Yingke Law Firm, categorizes marital history, criminal record, and family medical history as "private information," which netizens are by definition not obliged to share with online service providers.
"We have to understand that there is a difference between the real-name registration requirement and revealing every bit of one's private information," Fang said. Although users of dating websites hope to know as much as possible about the person behind the screen, it is illegal for the websites to force people to reveal their private information, he added.
In response to Monday's new regulation, Jiayuan.com called on local marriage registration centers to share their information with each other to help avoid cases of marital deception. Meanwhile, the dating website said it would also share its record of blacklisted users with its competitors.
Dating websites have become a hotbed for marriage scams, with fraudsters using them to target unsuspecting love-seekers. In a recent case in Hefei, capital of eastern Anhui province, six people were convicted of fraud after falsifying their identities and swindling 87 members of a dating website out of a combined 12,000 yuan.
Editor: David Paulk.
(Header image: A man looks at photos of single women displayed on a wall during a matchmaking event in Shanghai, May 18, 2013. Carlos Barria/Reuters)