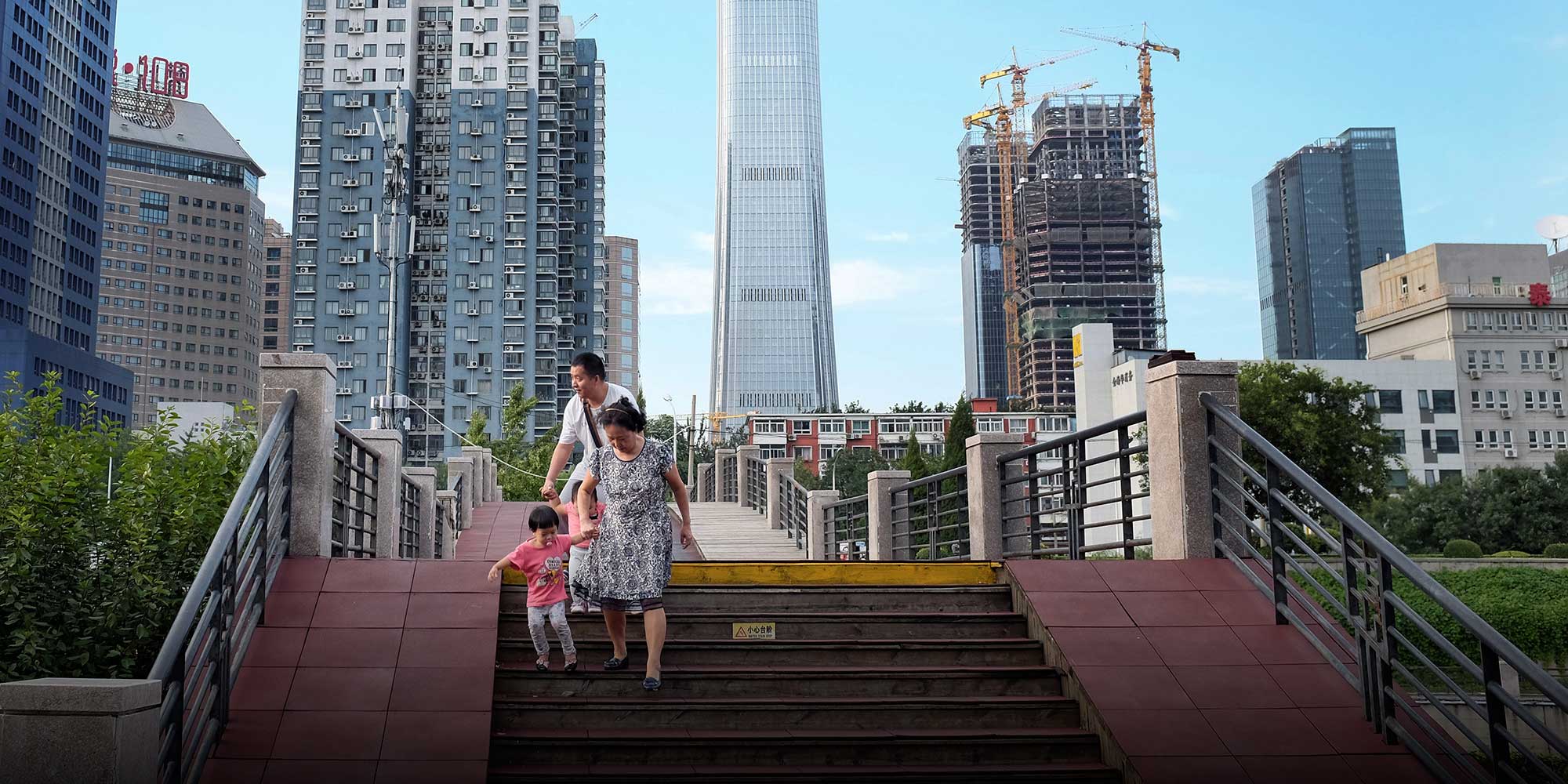 VOICES & OPINION
Why It's Time for China's Cities to Embrace Rental Housing
Too many urbanites are hell-bent on homeownership, sending property prices soaring and pricing migrants out of the market.
On Aug. 28, China's Ministry of Land and Resources released a plan to further develop rental housing. Pilot projects in a total of 13 cities will allow residents to repurpose nonagricultural land to construct rental housing units. The ultimate goal is to meet the challenges of urbanization by providing China's floating migrant population with affordable places to live, while moving away from the current social emphasis on homeownership.
China switched to a market-based supply of housing in 1998, and has only allowed property developers to build apartments in cities. By law, there is no private ownership of land in China. To legally buy or rent an apartment, the premises must be built on land acquired from the state through public auction. Depending on whether the land is being used for business or residential purposes, leases can last between 30 and 70 years.
A nearly two-decade property boom has seen the supply of land in urban China become more and more depleted. This, in turn, has driven property prices to exorbitant new heights that the cities' millions-strong new arrivals simply cannot afford. Since 2002, Chinese cities have also sold off publicly owned land to developers through competitive auctions; whoever bid the most money won the rights to the land. This strategy compounded soaring land costs and greatly reduced the rate of return on rental units, making it hard for capital owners to profit off rentals and stunting the long-term growth of the Chinese rental market.
According to the 2016 edition of the "Social Blue Book," a collection of social analytics and forecasts published annually by the Chinese Academy of Social Sciences, 91 percent of China's urban families own their own homes. The research academy of Homelink, a major Chinese real estate firm, recently released its own report estimating the value of the current Chinese rental housing market at 1.1 trillion yuan ($165 billion). Homelink expects this market to grow to 2.9 trillion yuan by 2025 and 4.6 trillion yuan by 2030.
In a market economy, the existence of demand should stimulate a corresponding increase in supply. Why, then, has the massive Chinese market failed to develop in this fashion? The most direct answer is an inability to profit off rental housing.
According to current market prices, in a city like Guangzhou, the capital of southern China's Guangdong province, a rate of return of 2 percent on rental units qualifies as relatively high. While some luxury units can bring in as much as 5 percent, annual interest payments on bank loans in China run between 5 and 8 percent. This means that it is almost impossible for developers to make a profit off rental units.
At the same time, a report by our think tank, E-House China, that compares the ratio of rent to income in 50 Chinese cities, shows that 70 percent of the areas studied were characterized by relatively high rents and low incomes. In Beijing, Shenzhen, Shanghai, and the resort city of Sanya, where rents were classified as critically high, tenants were spending more than 45 percent of their monthly income on rent.
Some cities grappling with high rents have already started to increase the supply of land earmarked for rental unit development. Guangzhou plans to develop 32 million square meters of residential land in the next five years, a quarter of which will be set aside for rental housing projects.
Even as cities increase their supply of rental units, price controls remain an important safeguard. On July 24, Shanghai publicly opened its first two plots of land earmarked for low-price rental housing, located in Pudong New Area and Jiading, which sit in the city's far-flung eastern and northern suburbs, respectively. The floor price of the two plots was just 5,569 yuan per square meter and 5,950 yuan per square meter, respectively. This price stood in stark contrast to that of nearby lots, and last year developers paid as much as 30,000 yuan per square meter. 
In China, homeownership has become an article of faith. This is, in large part, due to the nature of the country's household registration system, which determines access to local educational and medical institutions. Put simply, if you are a citizen who owns an apartment in Shanghai, your household registration card allows you access to the city's high-quality welfare system. If you own a house in a rural backwater, chances are you won't enjoy the same levels of excellence. Tying homeownership to household registration has, for a long time now,has convinced most people to buy, rather than renting, a place to live whenever possible. Those without such luxury have had to bear the brunt of restricted access to public services, particularly schools for their children.
In July, Guangzhou issued new regulations related to renting. Public interest was particularly piqued by a decision allowing eligible renters to send one child to local schools for each property they rented, so long as the lease on the property covered the time required for the child to finish school. This guaranteed renters equal rights with homeowners, at least in the field of education.
Guangzhou's new regulations make a lot of sense. Giving homebuyers and renters equal rights, and leveling the playing field between landlords and renters by ensuring they both enjoy equal legal protection, is an effective way to promote the simultaneous development of homeownership and rentals, and of ensuring that everyone has a place to live.
At present, such equality measures only guarantee the children of renters the right to enroll in local schools. They do not resolve issues related to household registration, green cards for talented rural workers, social credits, or other entrenched barriers to equality. Yet ensuring equality between renters and buyers is the first step toward realizing equal access to public services. It can also play an important role in resolving the imbalance caused by a society that values homeownership over the rental market. After all, real estate should be for living in, not for speculation.
Translator: Kilian O'Donnell; editors: Lu Hongyong and Matthew Walsh.
(Header image: People walk across a park near the central business district of Beijing, Aug. 29, 2017. Jason Lee/Reuters)