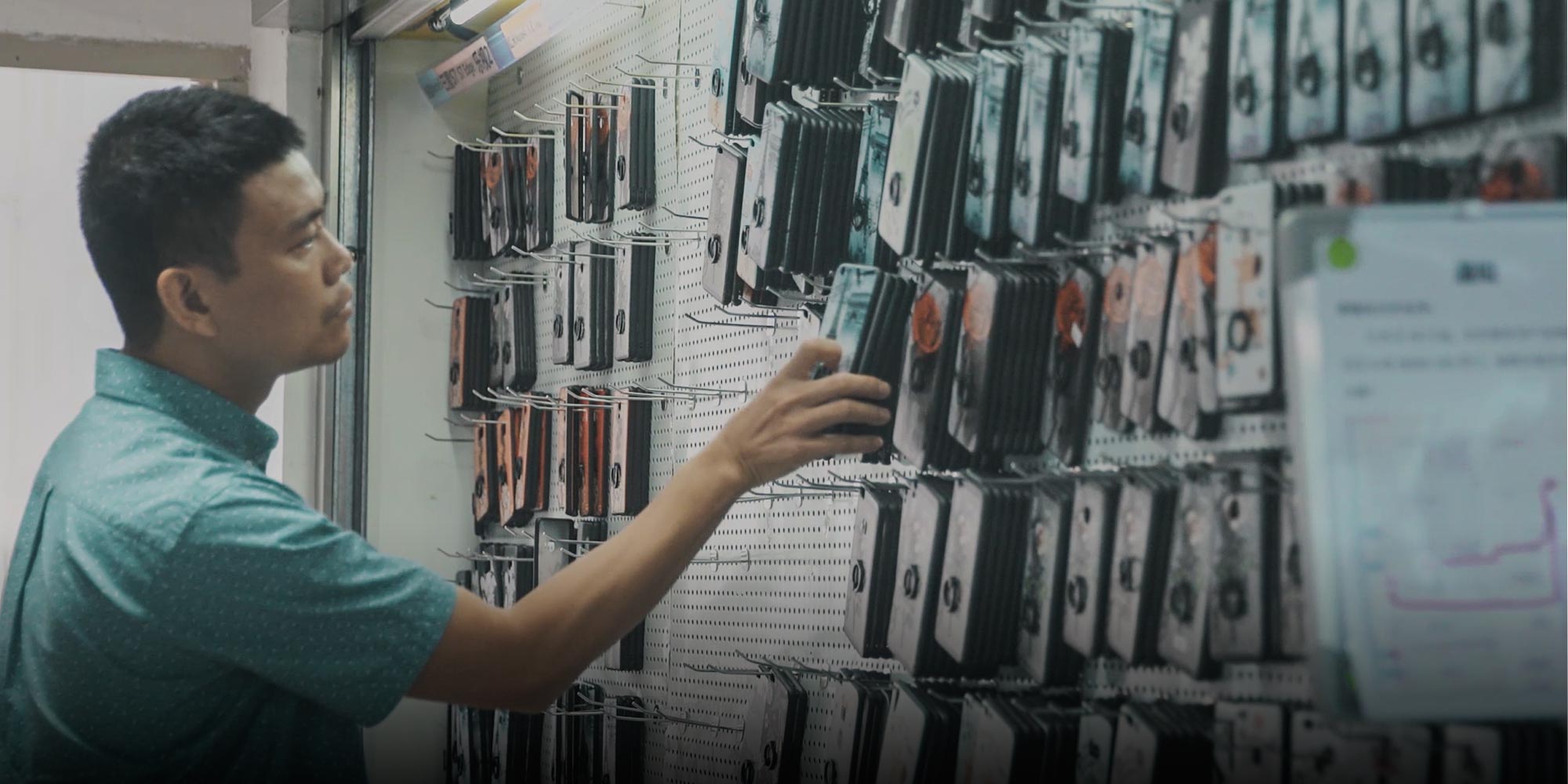 NEWS
Shenzhen Factories Make Cases for Never-Before-Seen iPhone 8
Manufacturers hope to beat the competition based on specs leaked ahead of phone's unveiling next week.
While iPhone aficionados the world over eagerly await next week's unveiling of the new Apple smartphone, phone case factories in southern China cannot afford to be patient.
For months, manufacturers in Huaqiangbei, a district of Shenzhen and a major electronics hub, have been purchasing iPhone 8 specifications from people who claim to work in Apple's extensive supply chain. Based on this intel, they have designed and produced protective cases as if the iPhone 8 — slated to be announced on Sept. 12 — has already hit the shelves.
But with the device's true specifications kept under lock and key, factory bosses have been forced to hedge their bets: Metal molds of all shapes and sizes clutter the workroom floors, while heavy bags of raw plastic beads sit waiting to be cast into covers that may never be sold.
Since March, Liu Shihua, co-founder of Shenzhen-based digital accessories brand AIQAA, estimated that his company has spent 5 million yuan ($775,000) on data, molds, and trial production. "If you make a mold after Apple's press conference, it'll take a month or more," he told Sixth Tone's sister publication, The Paper. With his molds ready to go, Liu said he can "swallow up" millions of early iPhone 8 buyers while his rivals scramble to catch up.
Some of the flimsy plastic covers that will — hopefully — fit next week's new iPhone have already been shipped to wholesalers like Chen Yiqiang, ready to be sold to iPhone devotees several weeks before they get their hands on Apple's latest offering. "For the iPhone 8," Chen told The Paper, "we've been stocking up [on cases] since mid-August."
Editor: Kevin Schoenmakers.
(Header image: An employee stocks phone cases at a shop in Shenzhen, Guangdong province, Aug. 10, 2017. Gu Yifan/Sixth Tone)