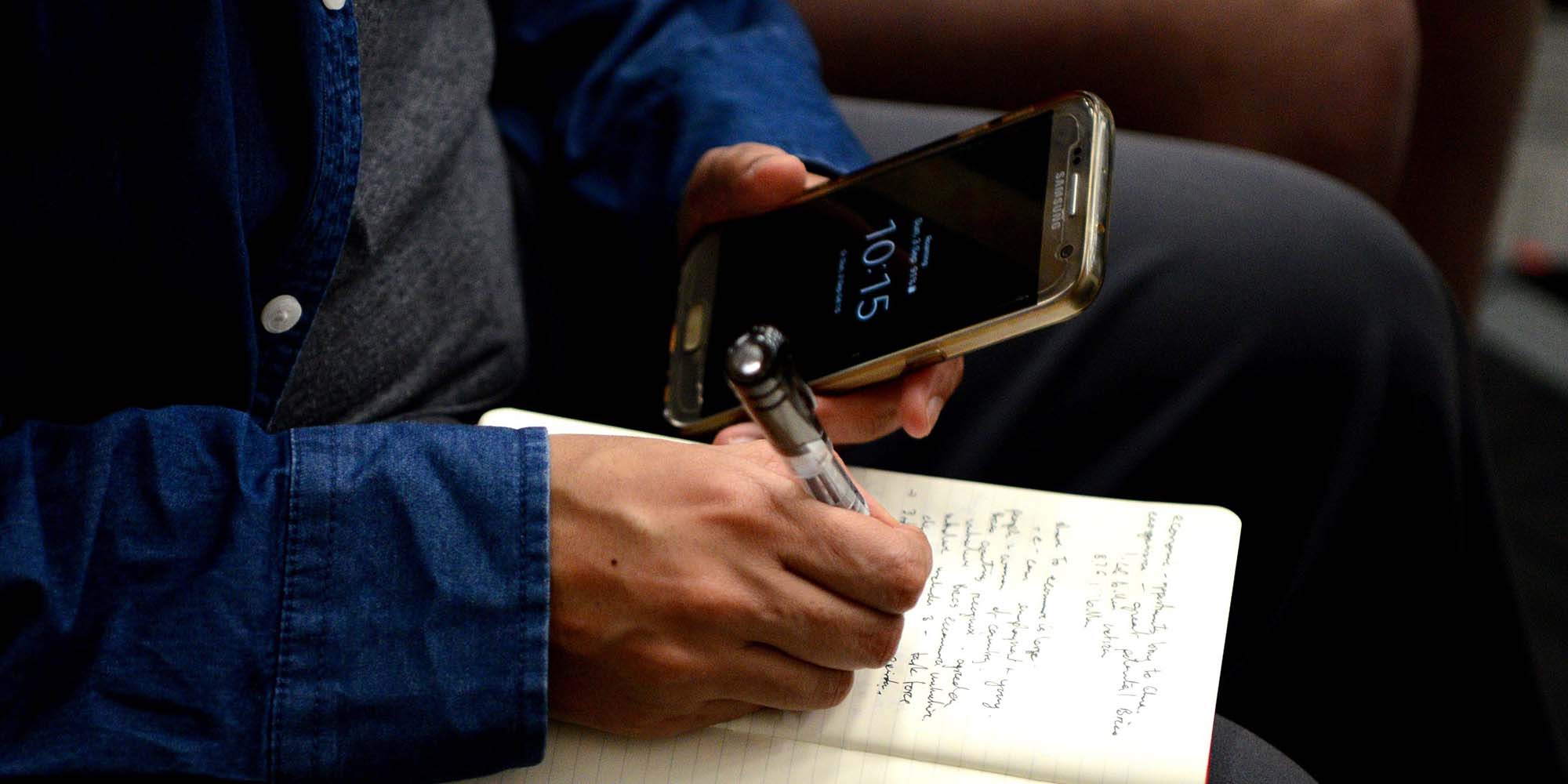 NEWS
China Correspondent for Dutch Newspaper Accused of Fabrications
Oscar Garschagen's former news assistant says NRC journalist made up quotes, plagiarized from another media outlet.
A Shanghai-based reporter from the Netherlands has denied allegations of journalistic ethics violations from his Chinese former news assistant.
Oscar Garschagen, China correspondent for Dutch newspaper NRC Handelsblad since 2007, told Sixth Tone that he did not understand the accusations. "I was surprised," he said.
In an article posted to a public account on messaging app WeChat on Sunday, Garschagen's former news assistant, Zhang Chaoqun, accused the Dutch reporter of multiple breaches of journalistic ethics, including making up quotes, interviewees, and other details in his stories from the past two years.
Many foreign correspondents in China employ news assistants to conduct research, arrange interviews, and check facts. Chinese regulations for foreign media usually mean that such assistants can only get taglines, not bylines, even if their contributions to a story are considerable.
Zhang told Sixth Tone he emailed his resignation to Garschagen on Monday morning.
NRC's ombudsman, whom Zhang said he had contacted, did not immediately respond to Sixth Tone's request for comment.
In his online post, Zhang gave eight examples of what he alleged to be Garschagen's unethical behavior, plagiarism among them. Throughout his piece, Zhang refers to the journalist as the "Big Reporter."
Zhang pointed to one article that discussed the economic demise of China's industrial heartland, claiming that it was plagiarized in part from a report by American radio network National Public Radio (NPR).
Garschagen's reporting plan borrowed heavily from NPR, said Zhang, who further alleged that Garschagen's final article also included locations and interviewees that neither Garschagen nor Zhang had ever visited.
"I went to these places and talked to the officials there," Garschagen said, denying that he plagiarized NPR's report. According to both Zhang and himself, Garschagen can speak conversational Chinese. Garschagen added he never shows his drafts to his news assistants to fact check. "That's not the way I work," he said.
Another disputed article — this one about domestic violence — featured a woman suing for divorce. Garschagen's article ends with a WeChat message the woman had sent saying she agreed to pay her abusive husband so he would consent to a separation.
Garschagen told Sixth Tone that this message was sent to Zhang, who disputes this, saying he never received it, and that the woman's court case was still ongoing. "This journalist with magical powers," wrote Zhang in his online post, "he leapfrogged the judge to proclaim a verdict in his own article!"
Zhang also accused Garschagen of inventing a quote by Wang Fu, the lawyer who represented a Dutch national on trial earlier this year for the death of his Beijing neighbor. Wang is quoted in Garschagen's article as saying, "It is clearly not a fair trial." Wang told Sixth Tone on Monday that he listened to Zhang's recording of the interview and that he never said this, though Wang has expressed concerns about due process in the case during a previous interview with Sixth Tone.
Zhang, who has worked for Garschagen since 2015, said he was "confused and afraid" when he discovered early on that Garschagen was fabricating news. As he discovered more irregularities this year, Zhang said he couldn't stand it anymore and decided to make his suspicions public. He said he sent NRC an email with interview transcripts to back up his allegations, and that he hoped the Chinese government would investigate the case.
Garschagen denies any wrongdoing. "This attack on my integrity contains many distortions and untruths," he said.
Editor: Colum Murphy.
(Header image: A foreign jounalist takes notes during a press conference in Xiamen, Fujian province, Sept. 3, 2017. Wang Dongming/CNS/VCG)