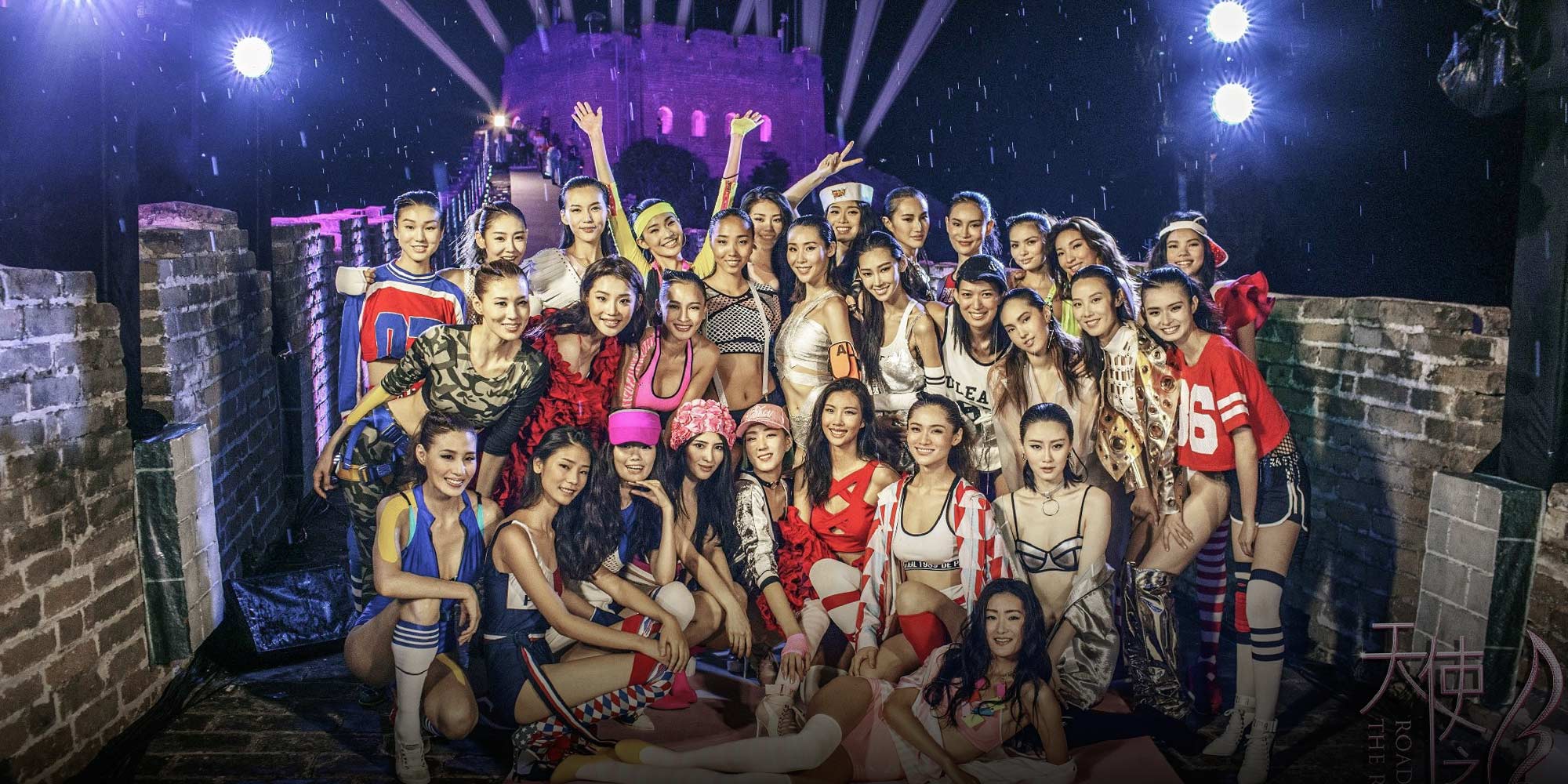 NEWS
Victoria's Secret Sizes Up China Market With Online Talent Show
A new reality TV show aimed at finding China's next top lingerie model has become an online hit.
In a teaser of more to come, global lingerie brand Victoria's Secret has launched a reality TV show in China ahead of its much-heralded annual fashion show, to be held in Shanghai later this year.

The first episode of "Road to the Runway" features models from all over China vying for one coveted spot in the upcoming fashion parade. The show was available on streaming sites Tencent Video and iQiyi on Thursday evening. By noon on Friday, the debut episode had been viewed 37.6 million times.
Similar in format to programs such as "America's Next Top Model," the program has all the usual elements of model-elimination shows: beauty, jealousy, the chance for fame and fortune — and a strong dose of shade.
Model Kang Yaxin, better-known by her English name, Naomi, put it bluntly when she said in an on-camera interview that the show for her was about two things: big bucks and a big house.
Thursday night's episode featured 30 fashion hopefuls, most of whom were professional models. At the end of the 88-minute broadcast, that number had been whittled down to just 15.
In recent years, Victoria's Secret has doubled down in China as sales wane in its home market, the United States. The company opened its first two flagship stores on the Chinese mainland earlier this year: one in Shanghai and one in Chengdu, capital of southwestern Sichuan province. This year's fashion show, announced earlier this week and slated for late November, will feature the tried-and-true formula of famous supermodels wearing angel wings.
The 12-episode "Road to the Runway" also marks Victoria's Secret first foray into the realm of reality TV. The show opens with a scene of military helicopters. In the accompanying audio track, a male officer, speaking English in a deep and booming voice, says: "Find me the next China's Victoria's Secret model."
"Roger that," comes an earnest reply from another officer. "I'm on the way for this mission." In the next scene, an image appears showing a group of models, all clad in lacy lingerie, lying on beds or lazing on sofas.
However, the brand's attempts to woo Chinese customers have received mixed reactions. During last year's show in Paris, the company came under fire for what some audiences called cultural appropriation, as supermodels wrapped dragon costumes around their waists and walked the runway in dragon-embroidered boots.
Already, some are none too happy about the prospect of the lingerie brand's Shanghai showcase, criticizing the planned appearance of famous American model Gigi Hadid in the lineup. Earlier this year, Hadid appeared in a video clip online in which she squinted her eyes while posing with a toy — or possibly an edible snack — resembling a miniature Buddha, prompting some to accuse her of racist behavior.
Commenting on Hadid's purported involvement, one user on microblog platform Weibo accused the event organizers of ignoring the feelings of Asian audiences. "Why does a person who discriminates against Asians want to come to Shanghai?" asked one commenter. "Go back to your own country!"
Still, other fans are hardly able to contain their excitement. Commenting on Victoria's Secret's official account on messaging app WeChat, one person asked if the organizers were seeking volunteers. "Do you need someone to serve tea, or carry the outfits and shoes?" the user wrote. "I'm willing to do anything!"
Editor: Colum Murphy.
(Header image: A promotional photo for the TV show 'The Road to the Highway.' From the show's Weibo account)