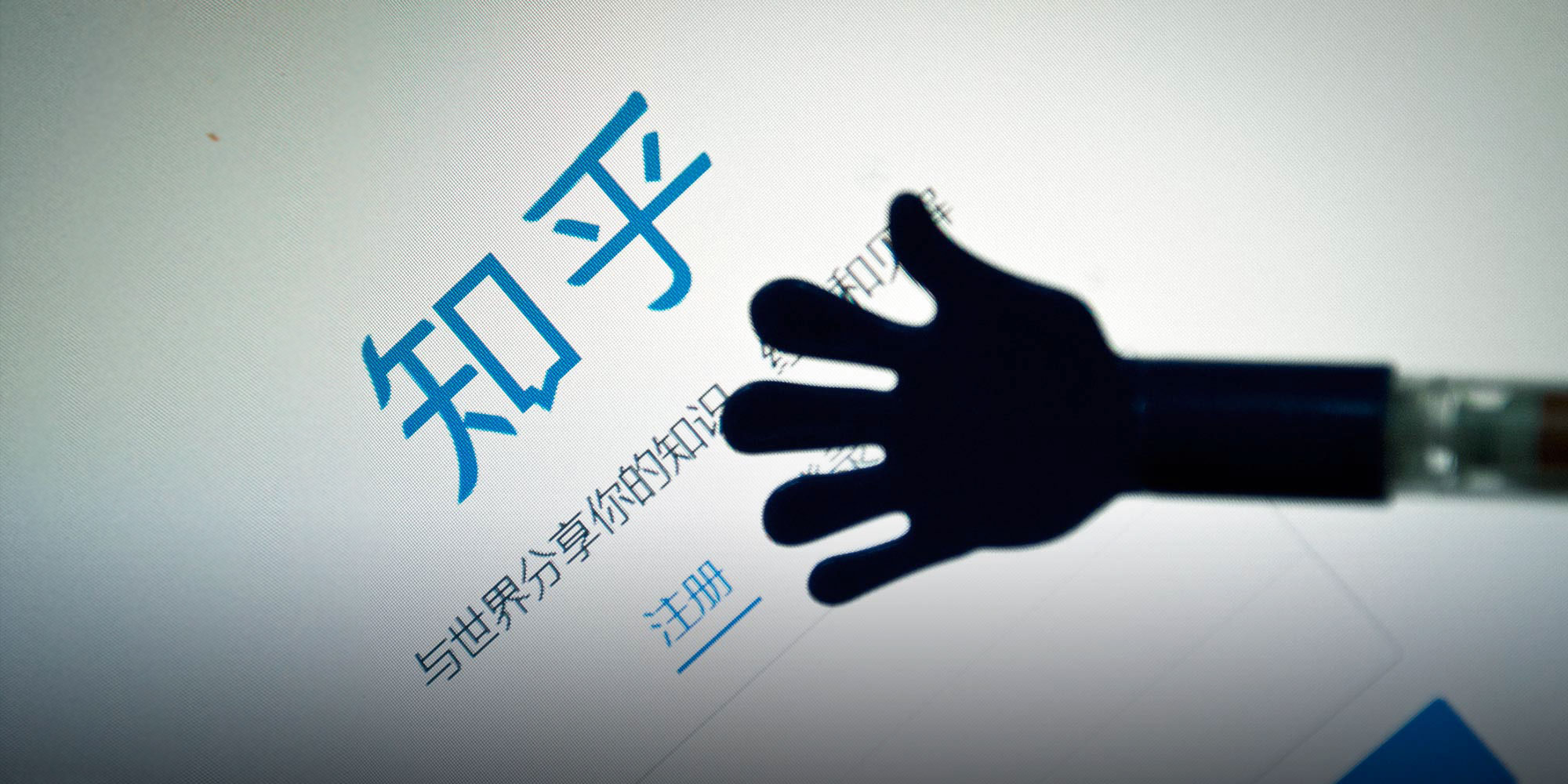 NEWS
Toutiao Contracts 'Key Opinion Leaders' From Rival Zhihu
China's popular news aggregator signs hundreds of influential writers to deals rumored to be exclusive.
One of China's most widely used news aggregators has signed hundreds of popular commenters on Q&A platform Zhihu to its own competing service in a battle for quality online content, Sixth Tone's sister publication The Paper reported Tuesday.
The latest move from Toutiao — one of the fastest-growing tech startups in China, boasting 120 million daily active users and a $22 billion valuation — was first made public on Tuesday morning by Zhihu user "Devil's Househusband." He posted on his social feed on messaging app WeChat that he had been contracted by Toutiao, including a screenshot of the deal that was soon widely shared.
"Toutiao has signed deals with over 300 key opinion leaders from Zhihu, including me," wrote Devil's Househusband, who mostly provides English-language study tips and employment advice to his over 450,000 followers. He added that Toutiao's annual payment was "higher than that of office workers," and that at least some of his writing would be exclusive to the platform.
Toutiao, whose core function is curating articles, photos, and videos based on how well its algorithms get to know each individual user, has previously tried to lure popular content creators with cash incentives.
In September 2015, the company launched a scheme to support 1,000 writers with 10,000 yuan per month, on the conditions that they write at least 10 articles each month, and that these articles would not be shared on other platforms within three hours of being published. And last September, Toutiao earmarked 1 billion yuan to subsidize video producers on its site for one year.
This time, however, there has been some confusion about the details of the contracts. While several users have said that they stipulate payment for a minimum number of articles — 10,000 yuan for 10 articles a month at 500 Chinese characters each, in the case of key opinion leader "Thank You, Mr. Panda" — these same users have made contradicting claims about the contracts' rules for content-sharing.
A screenshot of what key opinion leader Feng Dahui says is his contract clearly states that the signee is prohibited from sharing any content with the company's competitors, including Zhihu and a number of other big-name websites. But "Chen Octopus," another expert who signed with Toutiao, said otherwise: "As long as you finish writing your 10,000 characters for Toutiao, you can still write for other sites, too," he explained.
Toutiao posted Tuesday afternoon on its own Q&A site, Wukong Wenda, that while it had indeed signed deals with more than 300 writers, it was not prohibiting them from posting content to other platforms. "Knowledge should be shared," wrote Zhang Yiming, Toutiao's CEO. "We just want to encourage content creators."
When Sixth Tone called Toutiao's PR department, the representative who answered refused to comment on the apparent discrepancy between Toutiao's official statement and the restrictions in what others have claimed are the actual contracts.
Wei Wuhui, a journalism and communications professor at Shanghai Jiao Tong University and a popular blogger himself, told Sixth Tone that it is not uncommon for internet companies to "buy" key opinion leaders in order to boost online traffic. "Even though the impact is hard to predict, this move reflects the company's strong ambition to compete with — or even defeat — BAT," Wei said, using a common acronym for internet giants Baidu, Alibaba, and Tencent.
In a statement on Tuesday, Zhihu — which says it has 84 million registered users and is worth $1 billion — assured the public that it will not be affected by Toutiao's contracts, and that good writers will continue to reap monetary rewards from the platform, where users often pay to have their questions answered by verified experts. "Truly valuable content cannot be crudely or simply mass-produced, or priced in bulk," the statement read.
At least one Zhihu user seemed to share the company's lofty sentiment. "Writing is one of my hobbies," explained Thank You, Mr. Panda after turning down Toutiao's offer. "I don't want it to become a job."
Editor: David Paulk.
(Header image: Chen Langxin/IC)