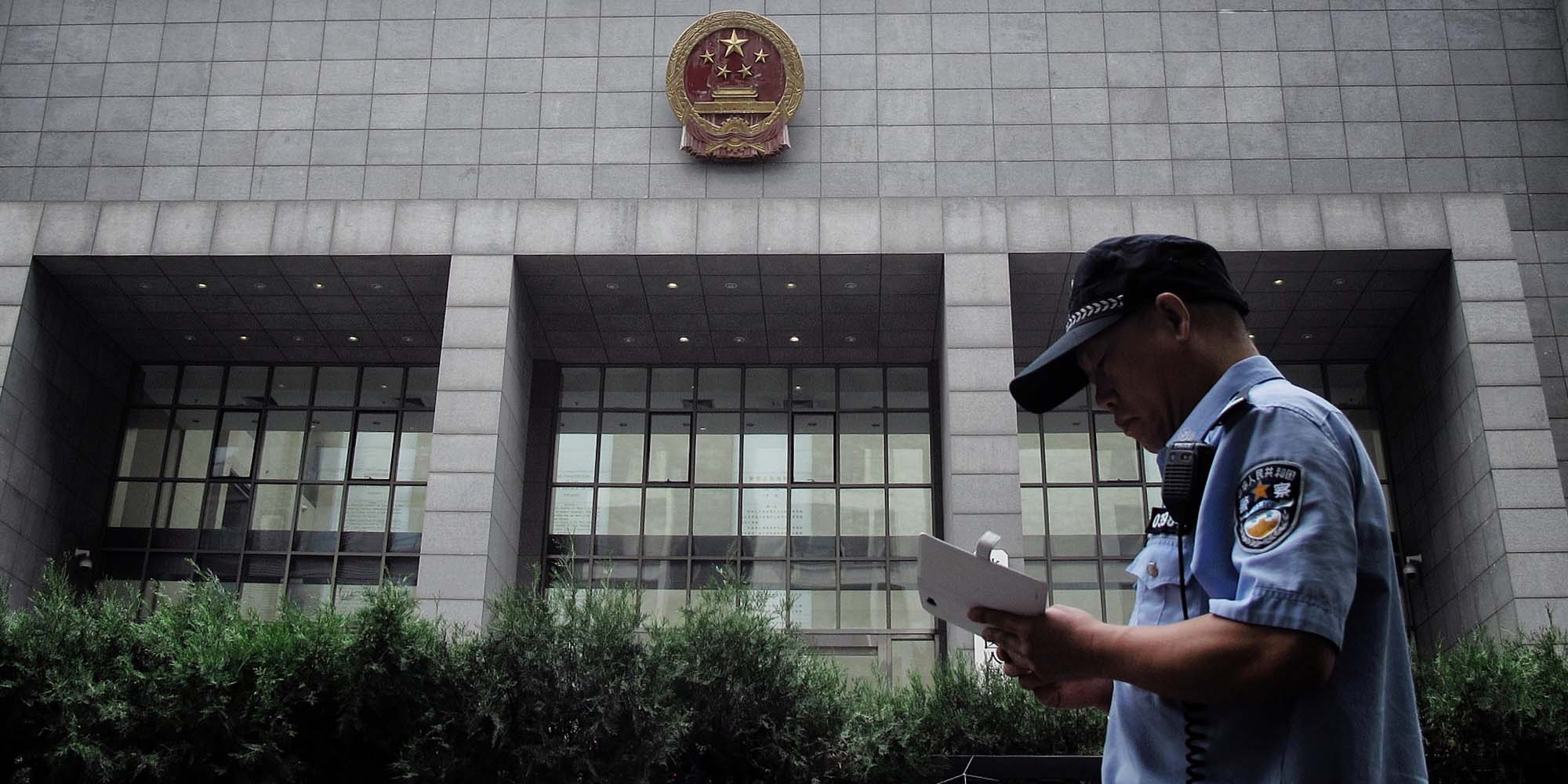 NEWS
Chinese App Gives Blacklisted People 'Dishonest' Caller ID
A district court has decided that the threat of losing face is the best way to get debtors to pay up.
A Beijing court has reached an agreement with a major internet security company to inform cellphone users when they are speaking to someone who has been blacklisted for disobeying judicial authorities, an official press release announced Monday.
The hundreds of millions of people who have the Qihoo 360 app installed on their phones will soon receive notifications on their screens whenever they call or are called by a person on the Chaoyang District court's blacklist. Calls with people who have outstanding debts, with divorced parents who don't comply with child support or honor visitation rights, or with employers who refuse to pay their staff will prompt a message that reads: "Included on the list of dishonest individuals."
Since the People's Supreme Court issued guidelines for creating a nationwide blacklist in July 2013, over 7 million people have been added. But at least for now, only people on the Chaoyang court's blacklist of 171 people — mostly debtors who owe a combined 260 million yuan ($39 million) — are subject to the agreement. When the delinquent party complies with the court's orders, however, their name and phone number will be removed from the list.
"Many defaulters still appear to be ignorant of their obligations as determined and ordered by the court," said Zhang Weiping, a Chaoyang Court official, in the press release.
The move is by no means the latest case of Chinese authorities trying to incentivize civil obedience and upright behavior. Since the State Council and the General Office of the Communist Party's Central Committee issued regulations in September 2016 calling for more heavy-handed punishments for judicial disobedience, nationally blacklisted individuals today may find themselves unable to book flights or high-speed rail tickets, receive financial support from the government, join the Communist Party or the People's Liberation Army, or enroll their children at expensive private schools.
Nor is the Chaoyang court's deal with Qihoo 360 the first time authorities have resorted to "name-and-shame" policies when all else has failed. In a similar case in June, a Henan court enlisted the cooperation of telecom companies to see that blacklisted individuals would be outed with a voice message every time someone tried to call them. And in July 2016, the names, ID numbers, and addresses of 20 delinquent debtors were displayed on screens at two railway stations in Shanghai, along with the amount owed by each.
Party cadres and even entire governments are not exempt from being blacklisted, either. In May 2016, a newly elected congresswoman in eastern China's Jiangxi province resigned in disgrace after a businessman revealed that she was on the national blacklist and accused her of owing him 3.5 million yuan. And in March, a court in the same province blacklisted an entire county government for being in debt to a private company to the tune of 300 million yuan.
Editor: David Paulk.
(Header image: A police officer looks at his mobile phone outside the Haidian District People's Court in Beijing, Aug. 28, 2013. Mi Duke/VCG)