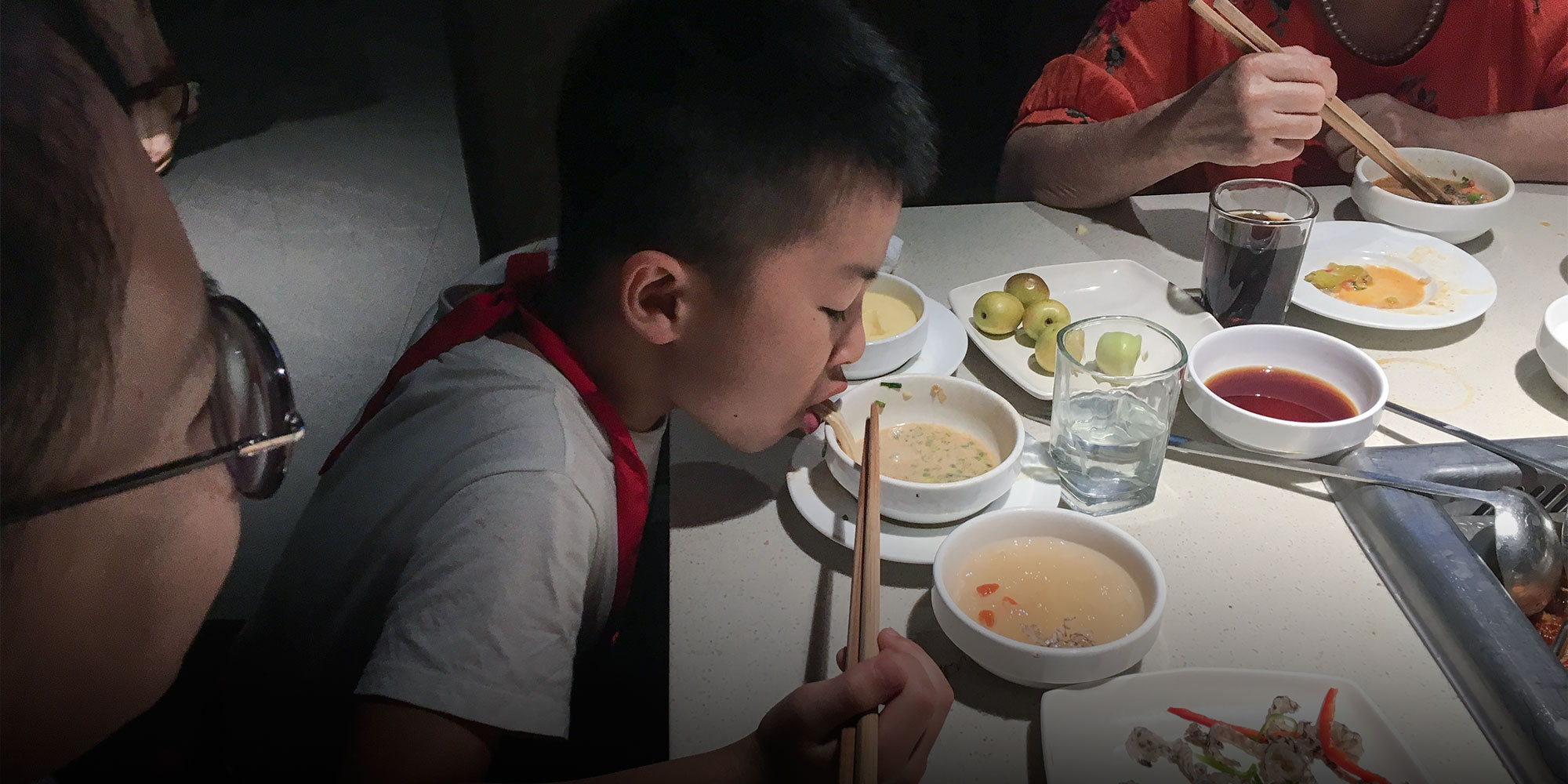 NEWS
Oh, Rats! Hot Pot Chain in Hot Water Following Hygiene Scare
Despite food safety scandal, lunchtime crowd continues to tuck into Haidilao dishes.
China's leading hot pot restaurant, Haidilao, has long enjoyed a solid reputation among diners for its deliciously spicy fare, reasonable prices, and top-notch service.
But the chain's good standing with customers has recently been put to the test.
An undercover news report published Friday by Legal Mirror, a Beijing-based newspaper, described one Haidilao location in the capital as having a rat infestation and unsanitary kitchens where sinks overflowed with oily dishwasher. Employees at another Beijing outlet, meanwhile, were found to have used a soup ladle to clean sewage pipes.
Some customers are vowing never to eat a meal there again. "It just disgusts me every time I think of it," a member of a food aficionado group on messaging app WeChat told Sixth Tone.
Yet when Sixth Tone visited a Haidilao location in the Putuo District of Shanghai on Monday, there seemed to be little in the way of customer backlash. Instead, roughly 200 diners were busy diving into a standard Sichuan hot pot lineup that included slices of meat for dipping in spicy soups, and kung fu, or "dancing," noodles.
"It's business as usual," the store's manager, Yang Xiaomei, told Sixth Tone. Following the disclosure of unhygienic practices, however, the two outlets exposed in the news report have been shuttered temporarily for inspection and cleaning.
Based in western China's Sichuan province, Haidilao has in the past decade emerged as a top player in China's competitive hot pot market. The company currently has more than 20,000 employees at over 190 outlets in China.
Haidilao has also been among the first Chinese food and beverage companies to expand internationally, with 13 overseas outlets in cities like Los Angeles, Tokyo, and Singapore. The Wall Street Journal has described the ambience at Haidilao's restaurants as "a three-ringed circus" where customers can enjoy different kinds of entertainment — such as manicures and special play areas for children — in addition to just eating.
A key contributor to the chain's popularity is attention to customer satisfaction, a rare point of emphasis for Chinese restaurants aimed at the mass market. Wait staff are known for their attentive attitudes and eagerness to serve their guests.
Such customer care has endeared the chain to many diners' hearts, which could explain why some interviewed by Sixth Tone on Monday were prepared to defend the chain even as it was still coping with the fallout from the hygiene scandal.
One teenage diner who goes by the name "Atypical An" said news of the report hadn't deterred her from eating there. "Few restaurants can compare with Haidilao in terms of service," she said as she dined with three classmates. "A dirty kitchen is too common to care about in all restaurants."
A frequent customer surnamed Wang, in his 60s, even blamed fake news. "You journalists just want to ruin the brand with such exaggerations," he said, his voice quivering with anger.
Since news of the scandal broke, Haidilao has issued several statements on its website and WeChat account, including two within three hours of the story breaking.
The company said it would overhaul all of its outlets and actively make amendments needed to meet the needs of customers and regulators. In the second statement, senior management accepted part of the responsibility and told current employees not to worry.
Haidilao did not respond to Sixth Tone's repeated attempts to contact them on Monday.
According to Yang, the Shanghai outlet manager, the company is in the process of adapting a policy of "open kitchens" whereby members of the public could, if they wanted, inspect the company's food preparation areas. Prior to the scandal, Haidilao regularly published the findings of company-organized kitchen inspections on its website.
Still, it seems that somehow the two locations in Beijing managed to slip through the cracks. "I don't know what happened at the Beijing outlets," Yang said. "But we feel sorry for the scandal and will do our best to serve customers, who always trust us."
Editor: Colum Murphy.
(Header image: A boy eats at a Haidilao hot pot restaurant in Shanghai, Aug. 28, 2017. Yu Dingzhang/Sixth Tone)