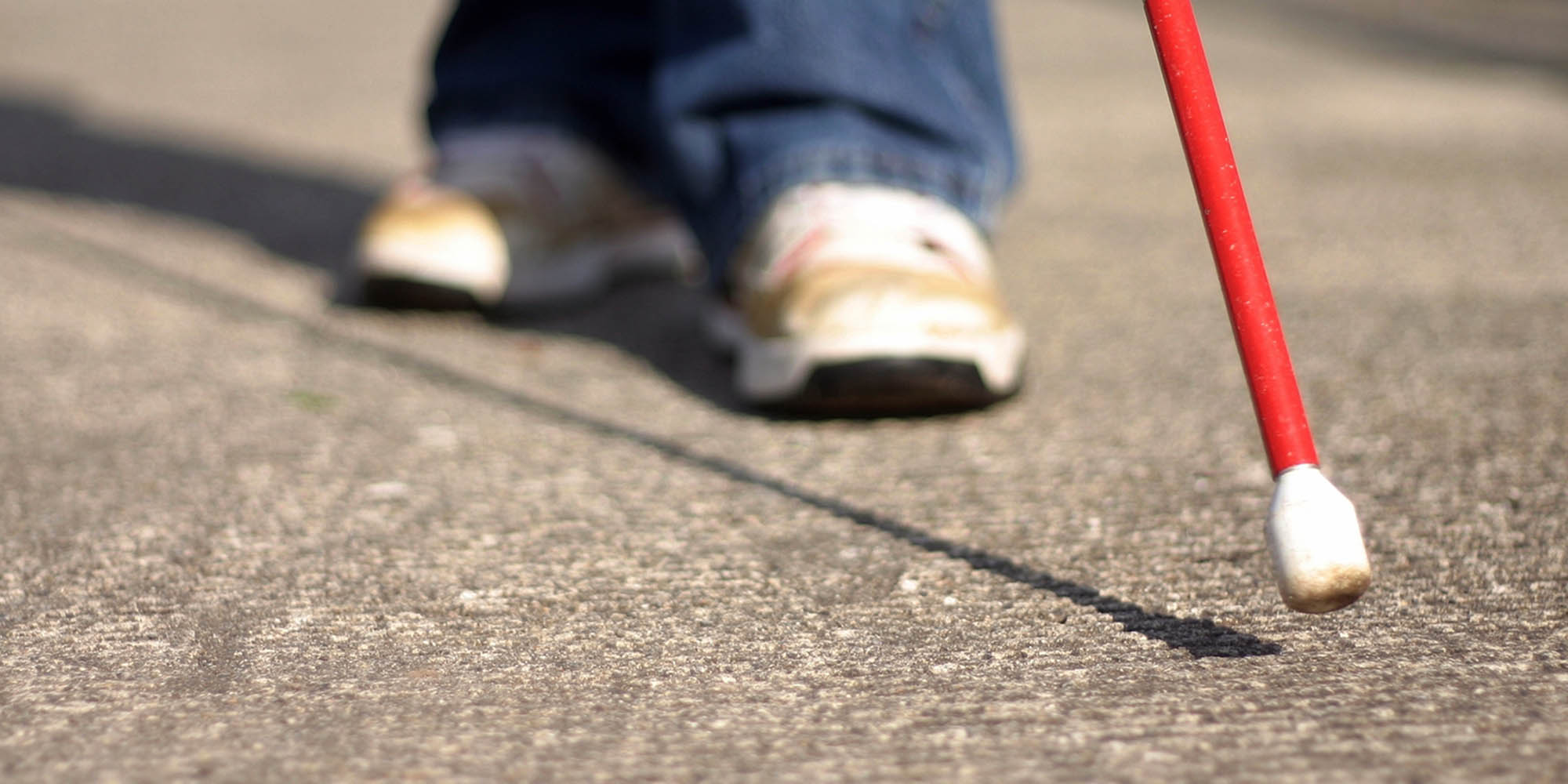 NEWS
Visually Impaired Student Denied College Dorm Room
Disability advocate says school's solution to pay for off-campus housing is unlawful.
A university in northeastern China is under fire for denying on-campus housing to a student who is visually impaired, sparking discussion on the rights of people with disabilities.
Wang Chong, an incoming freshman, said Northeast Normal University in Jilin province refused to accommodate him out of "concerns for his safety," The Beijing News reported Tuesday. When the 18-year-old arrived to register for student housing on Aug. 17, he said university officials instead offered him all-expense-paid off-campus housing.
Following media reports of the incident, disability rights groups both on and off campus have accused the university of discriminating against Wang and of limiting his opportunities to interact with other students. "I think living in a dormitory together with other students is a part of campus life," Wang told The Beijing News. "Although I have a disability, I am at least entitled to have a complete university experience."
Li Jing, vice director of the Center for Rights of Persons with Disabilities at Renmin University of China, told Sixth Tone that the university's decision would be considered as a violation of the laws on disability rights. "The university has the obligation to provide convenient accommodation to disadvantaged students," Li said. "Although the university promised to cover the rent, how are they going to ensure Wang's safety off-campus?"
On Tuesday, four students with disabilities from different universities also said in a press release sent to Sixth Tone that schools should not only treat people with disabilities equally, but also provide conducive learning and living environments for them. They have also filed a freedom of information appeal with the Ministry of Education, saying the university must provide documentation to justify their refusal to accommodate Wang in a dorm.
"With more and more disabled students taking the national college entrance exam, it is the responsibility of schools, the government, and society to build an obstacle-free campus," one of the students, surnamed Kuang, told Sixth Tone.
In a statement sent to Sixth Tone on Tuesday, Northeast Normal University said its dormitories were not suitable for people with visual impairments, and that it pledged to employ support staff and build more accessible space for its current and incoming students. Previously, the school had accommodated a student who uses a wheelchair in a single dorm room and allowed his mother to live there, too.
Despite continuous government efforts and more people speaking out against archaic views, people with disabilities still face prejudice and a lack of support at educational institutions. In July, a blind law student was denied braille exam papers in eastern China's Shandong province, and last year a school for traditional Chinese medicine in Tianjin turned down a visually impaired student because of his disability.
According to a 2017 report by the China Disabled Persons' Federation, there are fewer than 10,000 students with disabilities enrolled in Chinese colleges, in addition to the 1,941 who attend specialized institutions. By 2020, the government plans to increase the number of students with disabilities enrolled in higher education, and aims for a 95 percent participation rate for such students in the compulsory education system, which in China lasts through middle school.
Editor: Bibek Bhandari.
(Header image: E+/VCG)