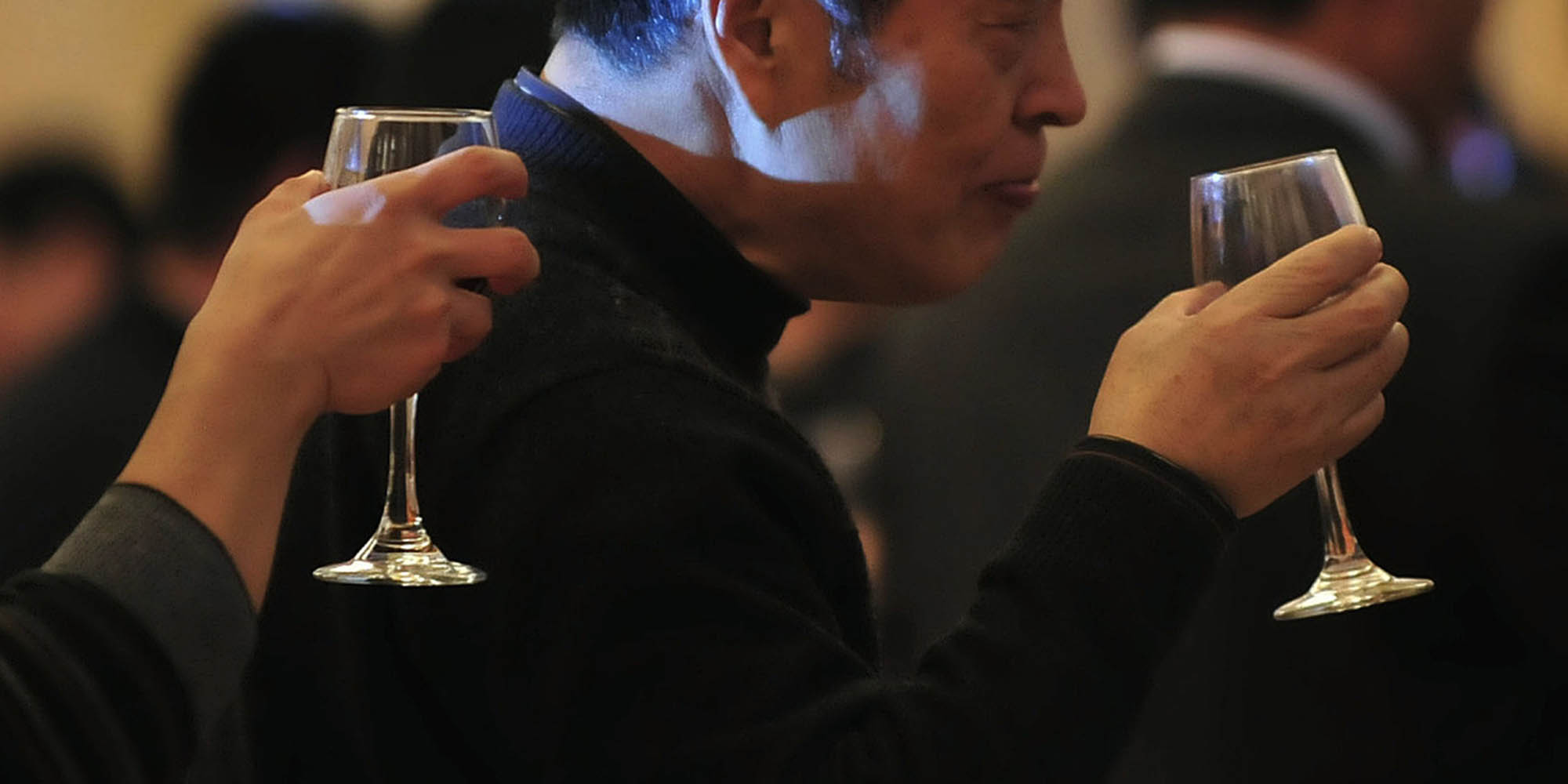 NEWS
No More Drinking on the Job for Guizhou's Government Employees
Province is the latest to fall in line with President Xi Jinping's 'eight-point guideline' to curb official indulgence.
Starting next month, no alcoholic drinks will be allowed at any government offices or activities in Guizhou, the provincial government announced Monday.
The upcoming ban, dubbed the "Complete Prohibition of Alcohol in Guizhou," applies to all government bodies, state-owned enterprises, and staff employed at those institutions, the announcement said. The southwestern Chinese province, which is home to the famous Moutai liquor brand, will also crack down on using public funds to gift alcohol, as well as on drinking during office hours and on lunch breaks.
For major foreign affairs and business events, however, it is possible to get permission to serve alcohol. But the company's or department's discipline inspection committee must be informed, and the quantity and variety of drinks available will be strictly controlled, the announcement explained.
Zhang Ping, deputy secretary of Guizhou's discipline commission, said at a press conference Monday that authorities will impose heavier punishments for breaking this ban, and that high-ranking cadres can be punished for the transgressions of their subordinates.
The day following the announcement, share prices of Chinese liquor companies had dropped, including those of Moutai, which saw its price fall 2.8 percent during morning trading to 476 yuan ($71) — its lowest point in two weeks — before recovering to just a half-percent loss by the end of the day.
A national guideline that bans alcohol from official offices and functions has been in place since 2013, but it only pertains to expensive liquors. Following that guideline, alcohol restrictions similar to Guizhou's were issued last year by other provincial governments across the country, including those of Jiangsu, Anhui, Hunan, and Xinjiang.
The Party's central commission for discipline inspection also reported on Monday that over 4,342 cases of cadres breaking the law were processed in July. Violations included wining and dining on the public yuan, going to exclusive clubs, offering or receiving treatment that is "beyond standard," and others.
The announcements are in accordance with the "eight-point guideline," a campaign launched in December 2012 by Chinese President Xi Jinping to curtail official extravagance, bureaucracy, and formalism.
Fu Xiaoguang was the first provincial-level official to be punished for his drinking and dining habits following the implementation of the eight-point guideline. In 2013, the Party demoted him for putting public funds toward a banquet where one of the attendees died from alcohol poisoning.
Despite sweeping prohibitions, some officials and state-owned company executives have found ways to skirt the rules. Zhang Jianjin, once the Party secretary of state-owned Tianjin Pharmaceuticals, disguised his liquor by putting it in water bottles. Separately, he was caught in December 2015 accepting bribes and sentenced in June of this year to six years in prison.
Editor: Kevin Schoenmakers.
(Header image: A man holds a wine glass during a dinner in Nanjing, Jiangsu province, Feb. 11, 2010. An Xin/VCG)