Qzone, a social media platform owned by internet giant Tencent and popular among Chinese teenagers, has drawn public ire for creating emoticons based on World War II-era sex slaves.
On Sunday, a user of microblogging platform Weibo shared screenshots of a set of Qzone emojis consisting of stills from "Twenty-Two," a popular documentary on the last surviving Chinese women who had been forced into sexual slavery by the Japanese army during the Second World War — euphemistically called "comfort women."
"Tencent is so outrageous," wrote the user, a 40-year-old commentary writer who refused Sixth Tone's interview request.
In one of the emojis — which had been captioned "speechless and weeping" — a former sex slave is seen wiping away tears. Another emoji shows one of the women resting her head on her hand, accompanied by the text, "I was really wronged." The emoji set was no longer available on Qzone on Monday afternoon.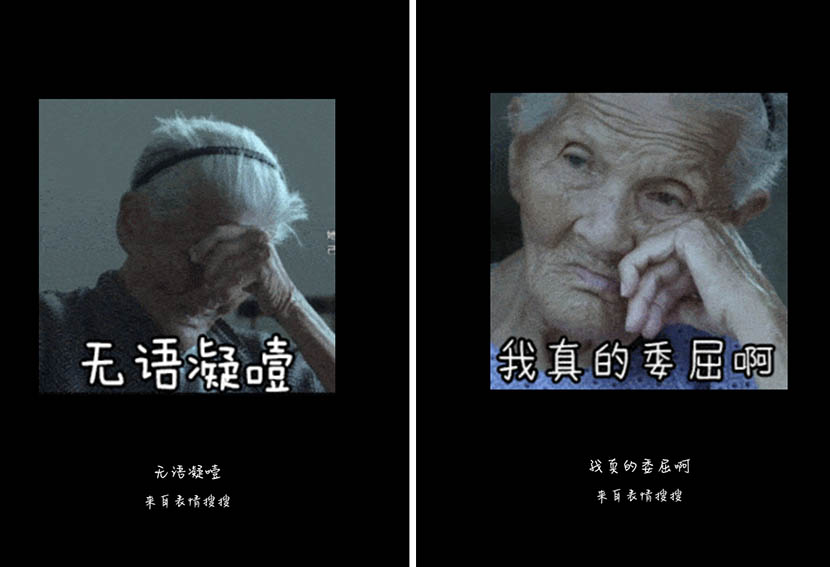 Screenshots of a set of Qzone emojis from the documentary 'Twenty-Two.'
Emojis based on movies or other mainstays of pop culture are popular among Chinese internet users, who share them on social media and in chat apps, usually in lighthearted contexts. But few could appreciate Qzone's use of the elderly women for this purpose.
"You take everything for the purpose of entertainment and don't realize the pain of the old women at all, let alone the pain of the entire people at that time," one Weibo user wrote in a comment that received thousands of upvotes.
Qzone issued an apology on Monday afternoon, saying that the incident had exposed flaws in how it regulates and reviews content. The emojis were provided by one of Qzone's suppliers, it added. "We will take this as a lesson to firmly prevent a repeat of this incident," the company said.
According to Tencent, Qzone's monthly active users amounted to 606 million in the second quarter of 2017. The larger company, which also owns popular chat app WeChat, has recently introduced campus pages on Qzone to increase engagement among high school and university students.
Editor: Kevin Schoenmakers.
(Header image: Lin Ailan, who was one of 22 surviving 'comfort women' when director Guo Ke began filming his documentary 'Twenty-Two,' poses for a photo at her home in Shanxi province, 2014. From the film's Weibo account)