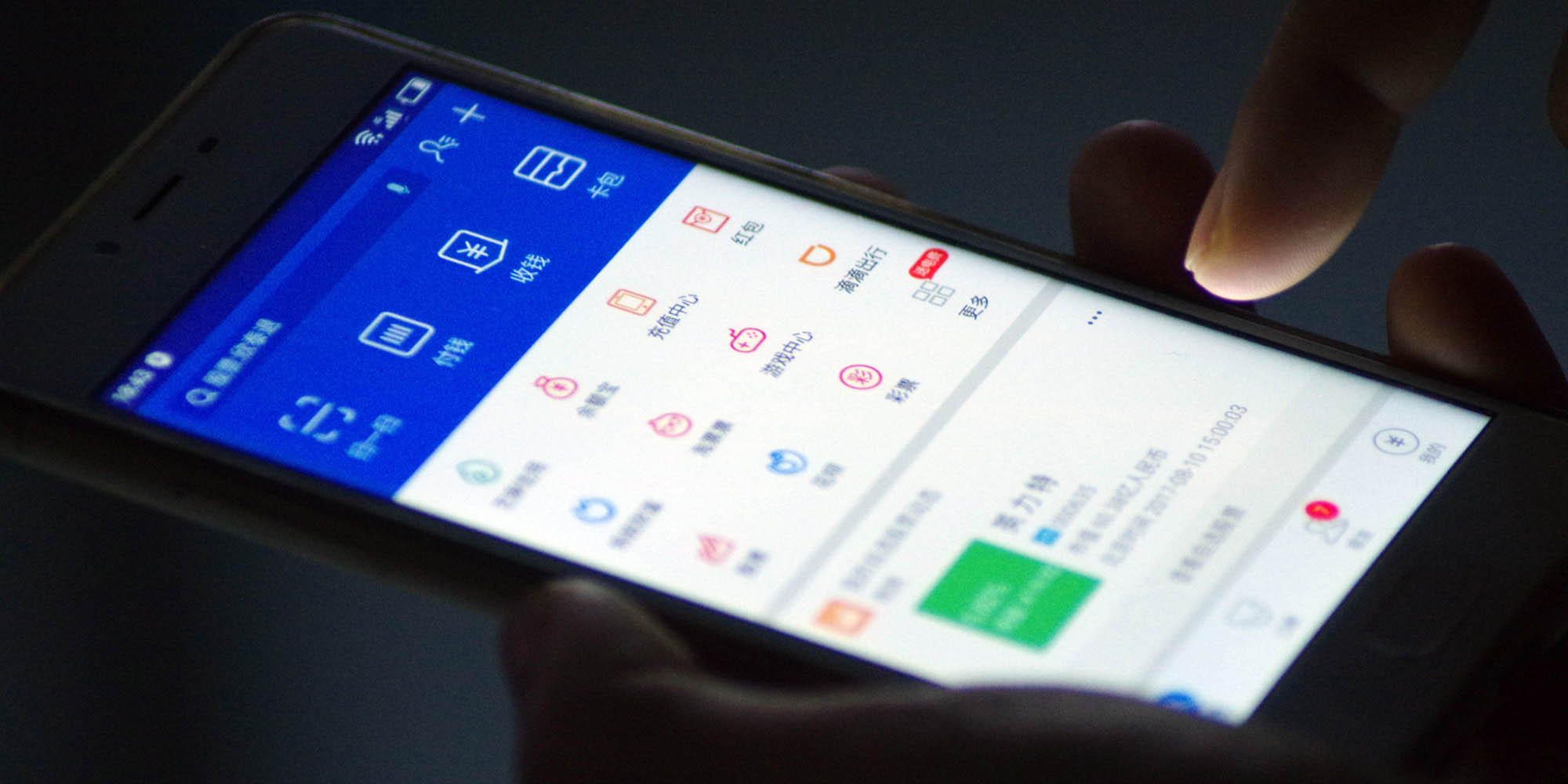 NEWS
Alipay Apologizes to Rival WeChat for Copying 'Mini Apps' Code
Names of WeChat team members appeared in the open source code Alipay made available to third-party developers on Friday.
Alipay, China's most widely used mobile payment platform, issued an apology on Friday after an online blogger implied that its "mini apps" feature, released to third-party developers earlier the same day, contained source code copied from rival WeChat.
On microblog platform Weibo, tech blogger Feng Dahui posted a screenshot of a coding template in the developers' guide for Alipay's mini apps that included the names of three developers from the WeChat mini app team. Feng, who has more than 1.7 million Weibo followers, worked for Alipay as a database architect from 2005 to 2010.
In an apology posted on Zhihu, China's popular question-and-answer website, Alipay admitted that their own developers had "directly copied WeChat's coding templates."
"It's embarrassing," a spokesman for Alipay told Sixth Tone on Monday. "We have already rectified this part of the source code, and we offer our apologies to WeChat's mini app team." He would not give his name because the matter was "too awkward."
Mini apps essentially function as add-ons: They require less memory than stand-alone apps, load faster than websites, and most importantly give users of WeChat or Alipay access to a wide range of services without ever leaving the apps.
WeChat unveiled its mini apps platform to developers in September 2016. Currently sitting atop the list of WeChat's 100 most popular mini apps are bike-sharing company Mobike, mobile services provider King Card, and entertainment portal Tencent Video. Media reports have estimated that the mini app feature has attracted around 200,000 third-party developers.
Boasting around 520 million registered users, Alipay — owned by Alibaba affiliate Ant Financial — has actually already made around 60 mini apps available to users. These mini apps fall into one of three categories: They were developed solely by Alipay; they were developed in collaboration with another Alibaba-owned enterprise, such as online marketplace Taobao and video-streaming platform Youku; or they were developed in collaboration with a select few third-party companies, such as ride-hailing service Didi Chuxing and vacation rental website Airbnb.
Alipay's spokesman said that compared with WeChat, the strength of his company's mini apps is their potential for integration with Alipay's Sesame Credit system, which gives private citizens a "social credit" score based on their purchasing habits and whether they pay their bills on time, among other factors. For example, Chinese bike-sharing giant Ofo announced that for its Alipay mini app, users who have a Sesame Credit score of 650 or higher will be able to sign up without paying the company's standard deposit of 99 yuan ($15).
Although WeChat Wallet, the app's built-in payment function, trails Alipay in popularity, the number of active WeChat users had increased to a whopping 963 million by the end of June, up 19.5 percent from the previous year, parent company Tencent said in its second-quarter financial report.
According to a report from Alading, a Beijing-based tech startup specializing in mini apps, traffic on WeChat's mini apps doubled from March to June, despite initial apprehensions from marketers and advertisers about whether people would use them and whether companies would be able to reach their target audiences without the wealth of user data available to them from their own dedicated apps. The report also estimated that the use of mini apps would increase sevenfold by year's end.
Correction: A previous version of this story described Ant Financial as a subsidiary of Alibaba. Ant Financial is an affiliate of Alibaba.
Contributions: David Paulk; editor: David Paulk.
(Header image: A man accesses the Alipay app on a smartphone, Aug. 10, 2017. IC)