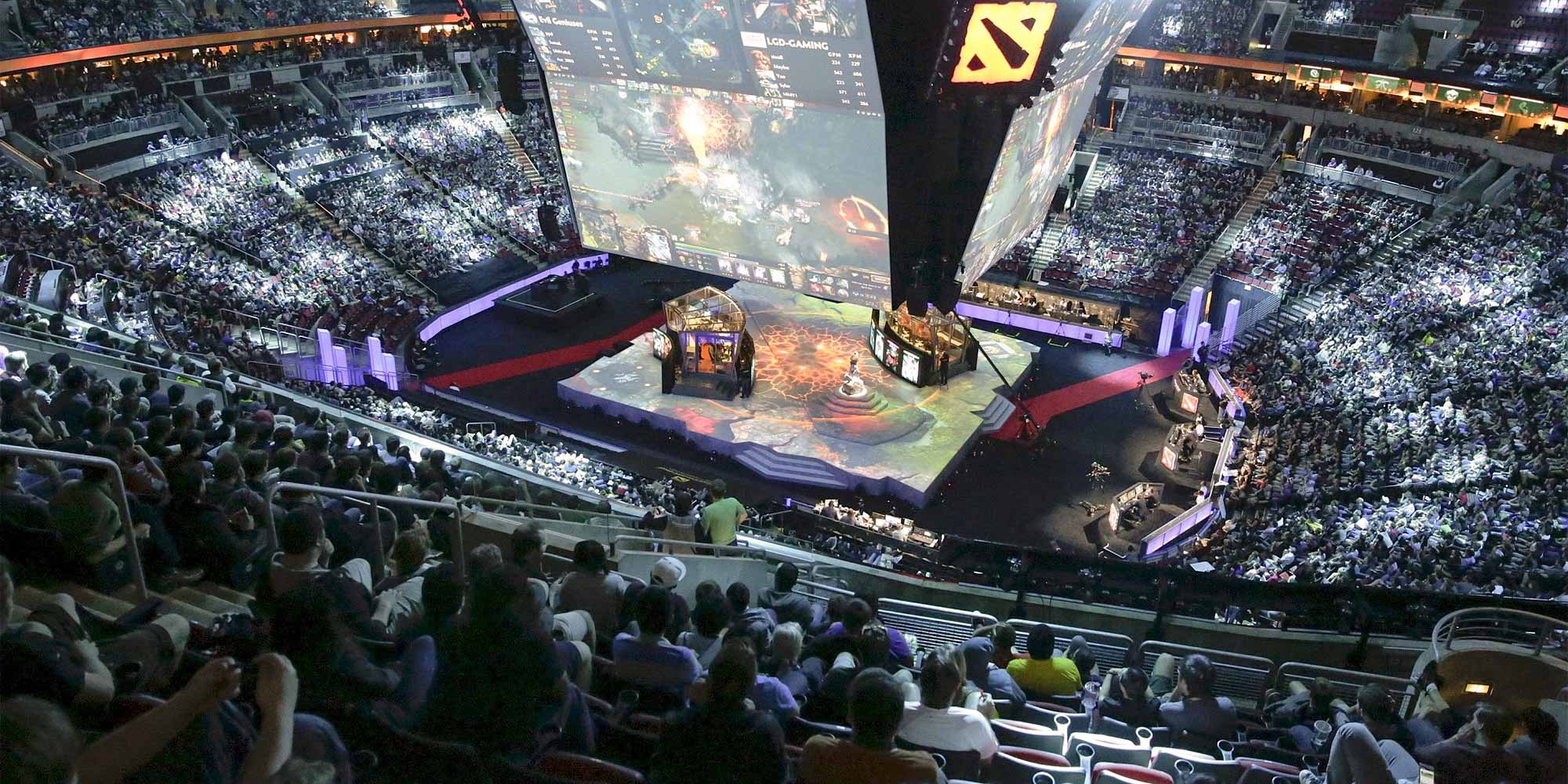 NEWS
Second Place the First Loser to China's Esports Fans
Chinese teams took second, third, and fourth at this year's Dota championships in Seattle, but that hasn't satisfied fans used to a 'culture of victory.'
To the dismay of millions of gaming fans, Chinese teams lost out on first place at the 2017 International Dota 2 Championship, the $24.7 million esports tournament that concluded Saturday in Seattle, Washington.
Chinese teams dominate the competitive scene of "Defense of the Ancients," an online game usually called "Dota" that involves two teams of five competing to destroy each other's bases. Having won the same tournament in 2012, 2014, and 2016, Chinese teams lost out this year to European rival Team Liquid, who won the final against Chinese side Newbee to take home the lion's share of the largest-ever prize pool for a gaming tournament.
Despite Chinese teams finishing in three out of the top four places at the tournament, the result has been widely seen as a disaster by fans. "This is a humiliation for Chinese Dota," read one upvoted comment on microblog platform Weibo. "There is no second place in esports." Another user posted that he was heartbroken after staying up many late nights to watch the games.
China's dominance in Dota is largely due to the "culture of victory" unique among the country's players, Wang Zili, editor of a popular Dota account on Weibo, told Sixth Tone. Ten years ago, Chinese esports lacked the investment that it enjoys today, meaning players had to win if they hoped to make a living. The relatively few competitions were rare moneymaking opportunities for which players trained furiously to make the most of.
In such an extreme culture, finishing second brings curses and shame. Responding to online critics, one veteran Chinese Dota player famously observed, "If you don't win, you are nothing." Although more investment in the sector has improved the quality of life of esports players, the culture of victory has since been inherited by successive generations of Dota players, Wang said.
China has now become the largest video game market in the world, with over 600 million players, and a July report by a Tencent-backed research project found that China's esports market was worth $3 billion in 2016. Dota 2, developed by American company Valve Corporation, has deep roots in China's gaming community. Its predecessor was popular in China in the mid-2000s, and kickstarted the "multiplayer online battle arena" genre globally, leading to popular follow-ups "League of Legends" and, more recently, "Honour of Kings," a mobile-only game played by over 200 million Chinese.
The popularity of gaming in China has only piled on the pressure for players, as fans now think of esports teams as national heroes fighting for their country, said Wang. "Their burden is no longer just their own reputation, but rather millions — even tens of millions — of Chinese hearts."
And then there's the added pressure of this year's historic prize pool. Chinese teams were not favored going into the competition, but when Friday's results revealed that Chinese teams Newbee and LGD.Forever Young were guaranteed top-three finishes, the country's fans and media began to buzz. Even state broadcaster CCTV cheered on the teams on Weibo, posting: "If China wins, we'll be the first country to defend the title in this competition's history. Forward this post! Come on!"
However, when both Newbee and LGD.Forever Young were beaten handily, it sparked a barrage of criticism. "Please tell everyone they mopped the floor with us 3-0 in the final," read one Weibo comment. "Please tell everyone that in this game, if you don't get first place, it means nothing."
Other users, however, seemed taken aback by so many negative reactions. "Our teams sweep up second, third, fourth, and fifth places but are still widely criticized — China Dota really is harsh!" read a comment that received over 5,000 likes.
Editor: David Paulk.
(Header image: Fans watch gamers compete during the International 'Defense of the Ancients 2' Championships at KeyArena in Seattle, Washington, Aug. 8, 2015. Jason Redmond/VCG)