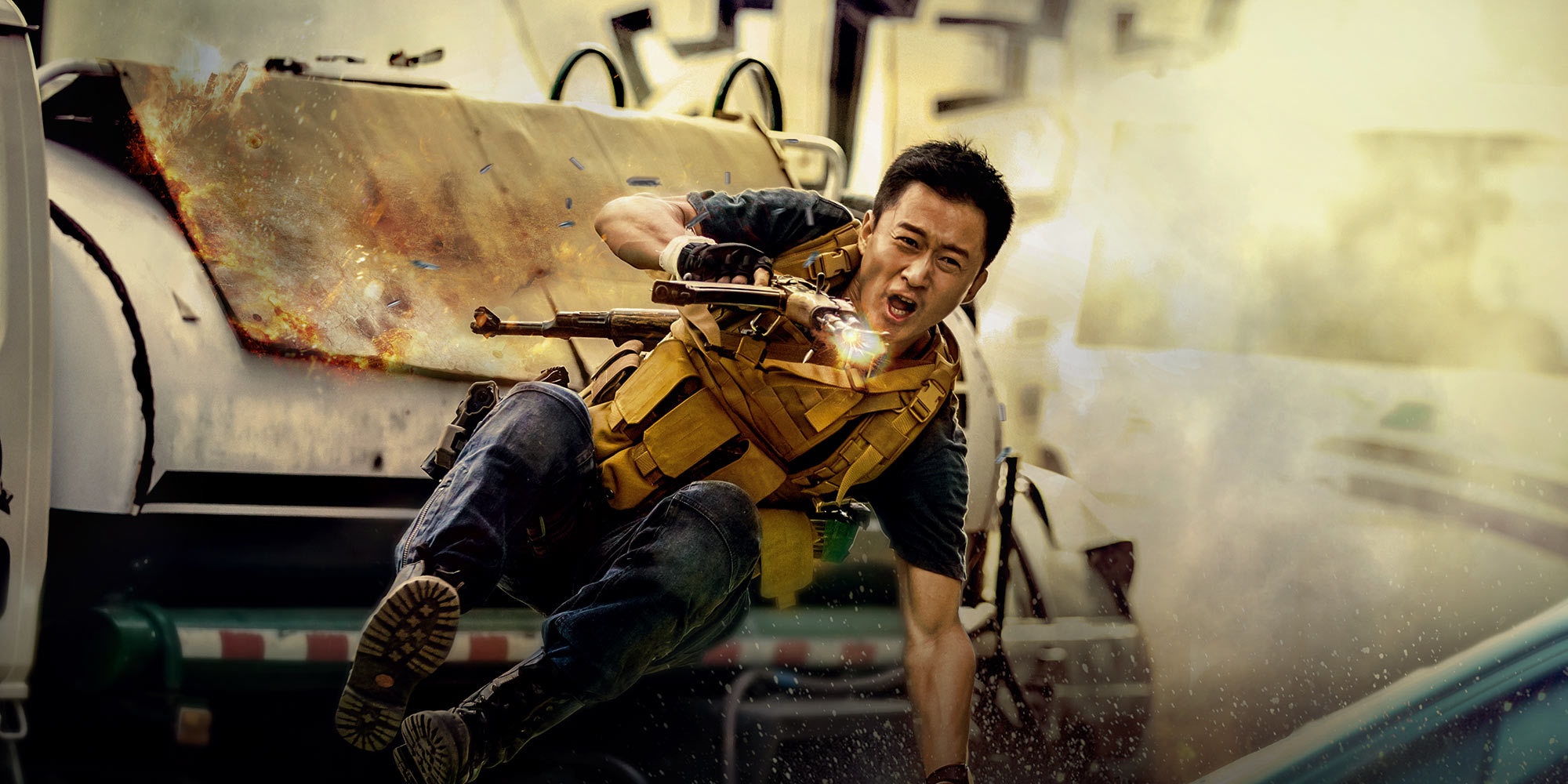 NEWS
Moutai Thanks Hit Movie 'Wolf Warrior 2' for Free Advertising
Patriotic action flick has broken China's all-time box office record.
Chinese box office hit "Wolf Warrior 2" has received a thank-you letter from the president of Kweichow Moutai, the country's most famous brand of liquor, because of the hero's propensity to take long swigs of the drink in-between saving the people around him.
The movie, which premiered July 27, tells the story of a former People's Liberation Army soldier protecting Chinese citizens and local factory workers in an African war zone.
The patriotic overtones have proven popular with audiences. As of Tuesday, "Wolf Warrior 2" has earned more than 3.4 billion yuan ($507 million), breaking China's all-time box office record, set last year by Hong Kong comedy "The Mermaid." Wu Jing, 43, both starred in and directed "Wolf Warrior 2," whose prequel earned 525 million yuan in 2015.
On Monday, Yuan Renguo, president of Kweichow Moutai Co. Ltd., congratulated Wu on his success in an open letter on the company's website. "The movie has hit a new record and become a phenomenon," Yuan wrote. "The movie is now synonymous with patriotism."
Kweichow Moutai's brand of liquor, a premium type of baijiu, or Chinese sorghum liquor, appears in the movie four times. The drink is given about a minute of screen time in total — advertising that the company did not pay for, Yuan said in his letter.
"Your free placement of Moutai, the national liquor, in the movie has once more allowed this famous Chinese brand to impress the world," Yuan wrote.
Kweichow Moutai was once favored by Chinese officials but saw its sales drop following President Xi Jinping's campaign against government extravagance, which launched in 2013. But the liquor maker has started to make a comeback this year: While the company's production levels have not yet fully recovered, its stock price is on the rise.
Yuan also added that the company had organized screenings of the film for its 30,000 employees, which he said boosted their feelings of nationalism and "company cohesion."
Many moviegoers also said they were impressed by the patriotic plot of "Wolf Warrior 2." Tong Yemeng, a 32-year-old office worker from Beijing, told Sixth Tone that she watched the film because of positive reviews from her colleagues and on social media. "I felt so moved and proud of my country when I saw Wu Jing waving the national flag in the war zone," she said. "It showed our increasing national power."
Kong Mingzhe, a film enthusiast from Shanghai, told Sixth Tone that the patriotism of "Wolf Warrior 2" was not as over-the-top as in other movies. "Since we are still 20 years behind Hollywood action movies," he said, "it's good to see we have such a movie today."
The movie's patriotic success can be attributed to its timing, Qian Lijun, a Beijing-based marketing executive, told Sixth Tone. He pointed out that "Wolf Warrior 2" hit cinemas as India and China were involved in a border dispute, as the central government is promoting its international Belt and Road Initiative, and as the People's Liberation Army celebrated its 90th anniversary.
Qian theorized that the movie serves as an outlet for people's nationalistic feelings. "Otherwise, it wouldn't have such a big impact," he said.
Editor: Kevin Schoenmakers.
(Header image: A still frame from the film 'Wolf Warrior 2' shows actor Wu Jing shooting at his enemies. IC)