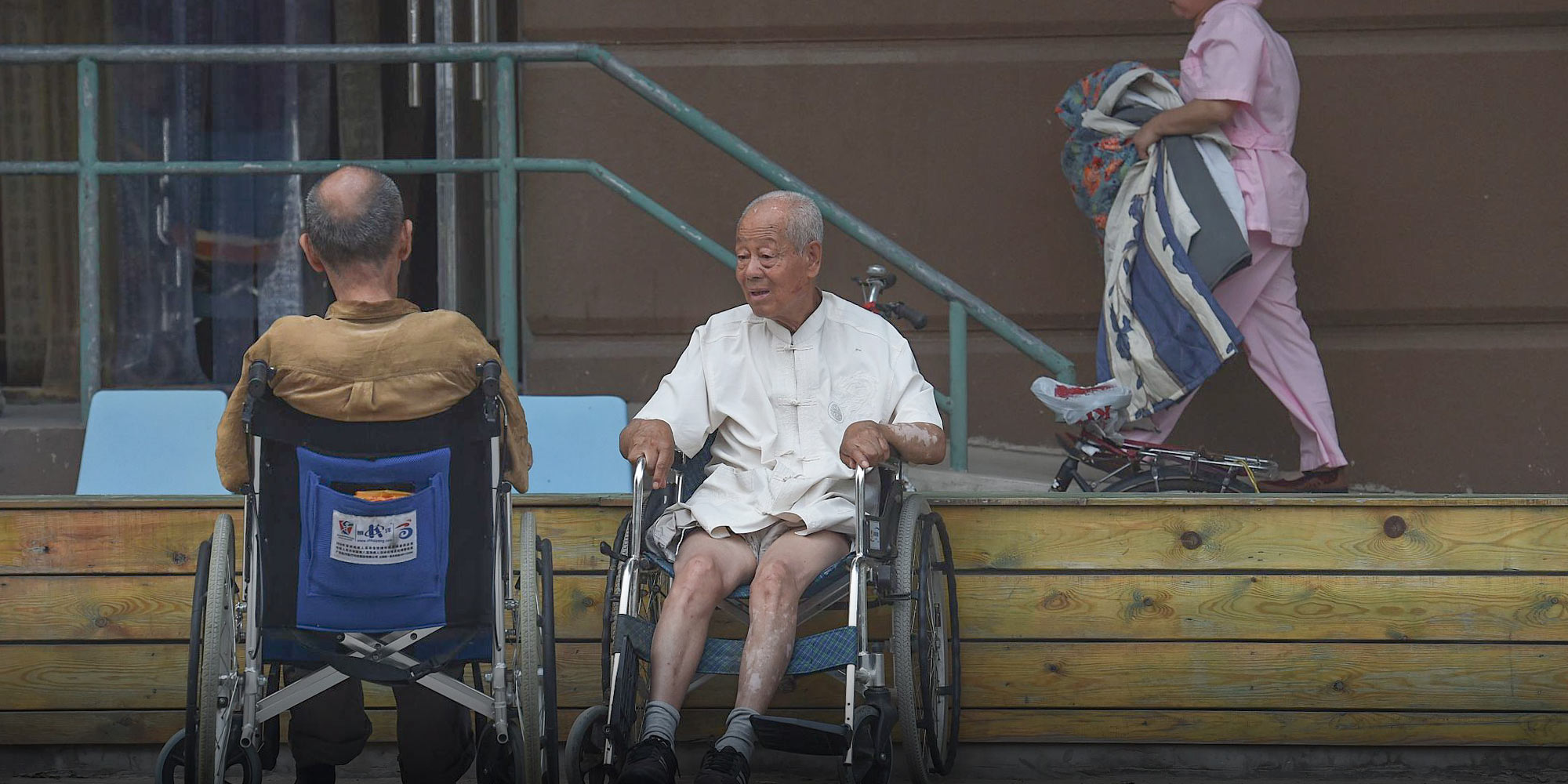 NEWS
Community Facilities at Heart of China's Growing Elderly Care
Latest government statistics suggest promising trends for elderly care services around the country.
Facilities catering to China's rising elderly population increased by over a fifth in 2016 compared to the previous year, according to a report published yesterday by the Ministry of Civil Affairs.
The document, titled "2016 Social Services Development Statistical Report," states that by the end of 2016, there were around 29,000 registered elderly care agencies, 35,000 community-based elderly service organizations, and 76,000 community-based mutual support initiatives where elderly residents care for one another. Added together to form what the report calls "elderly care service organizations and facilities," the number of such institutions marks an increase of 20.6 percent over 2015.
China's senior citizens, defined by the report as those aged 60 or above, have exceeded 230 million, equivalent to 16.7 percent of the country's overall population, and more than the entire population of Brazil. Decades of stringent family planning policy have compounded the strains on China's provisions for elderly care, leading to a ratio of four grandparents for every child in many cases. In a bid to counter the problem, the government relaxed its policy in 2015 to allow all couples to have two children. 
The Chinese government has also looked to community-based care as a means to improving provisions for the rising elderly population. According to Thursday's report, beds in community elderly care centers around the country rose to 3.23 million for the year 2016, marking a year-on-year increase of over 5 percent, and the first time since 2013 that the number has grown. In May, the State Council, China's cabinet, issued a plan to improve development of the country's elderly care framework over the course of its 13th Five-Year Plan from 2016 to 2020, calling for a system that is "family-based, community-supported, agency-facilitated, treatment-and-care combined."
The city of Nanjing in eastern China's Jiangsu province took up the baton in June when it announced a target of 100 new elderly care centers offering home-based support to residents in the vicinity within one year. The first of these centers opened its doors the following month. Such facilities offer spaces to socialize, but they're also staffed with health care professionals who visit residents in their own homes. The city's municipal government will offer subsidies ranging from 100,000 to 300,000 yuan ($15,000 to $45,000) to such establishments, depending on the standard of care offered.
The home-based approach to elderly care is particularly appropriate for China's elderly population, Cao Bingliang, vice president of Beijing nonprofit China Silver Industry Association, told Sixth Tone. Cao, 66, attributes the reluctance of elderly citizens to move into nursing homes to traditional expectations that other family members will continue to provide care, as well as to strong connections with their immediate neighborhood.
"After so many years, elderly people are not willing to leave their familiar living environments, their personal relationships, and their daily interactions with neighbors," said Cao, adding that affordability of home-based services over nursing home care was also an important factor.

Despite his well-paid job at a state-owned enterprise in Nanjing, 56-year-old Lu Xingxing refuses to send his father, who suffered a paralyzing stroke two years ago, to a nursing home. "He stayed with me when I was young," Lu told Sixth Tone, "so I should stay with him and help him in the days ahead."
Lu said he would welcome the kind of home-based care services that the Nanjing government is aiming to develop. "That way," he said, "we can concentrate on our work and contribute more to society."
Editor: Owen Churchill.
(Header image: Two elderly men sit in their wheelchairs outside a nursing home in Beijing, June 30, 2014. Greg Baker/VCG)