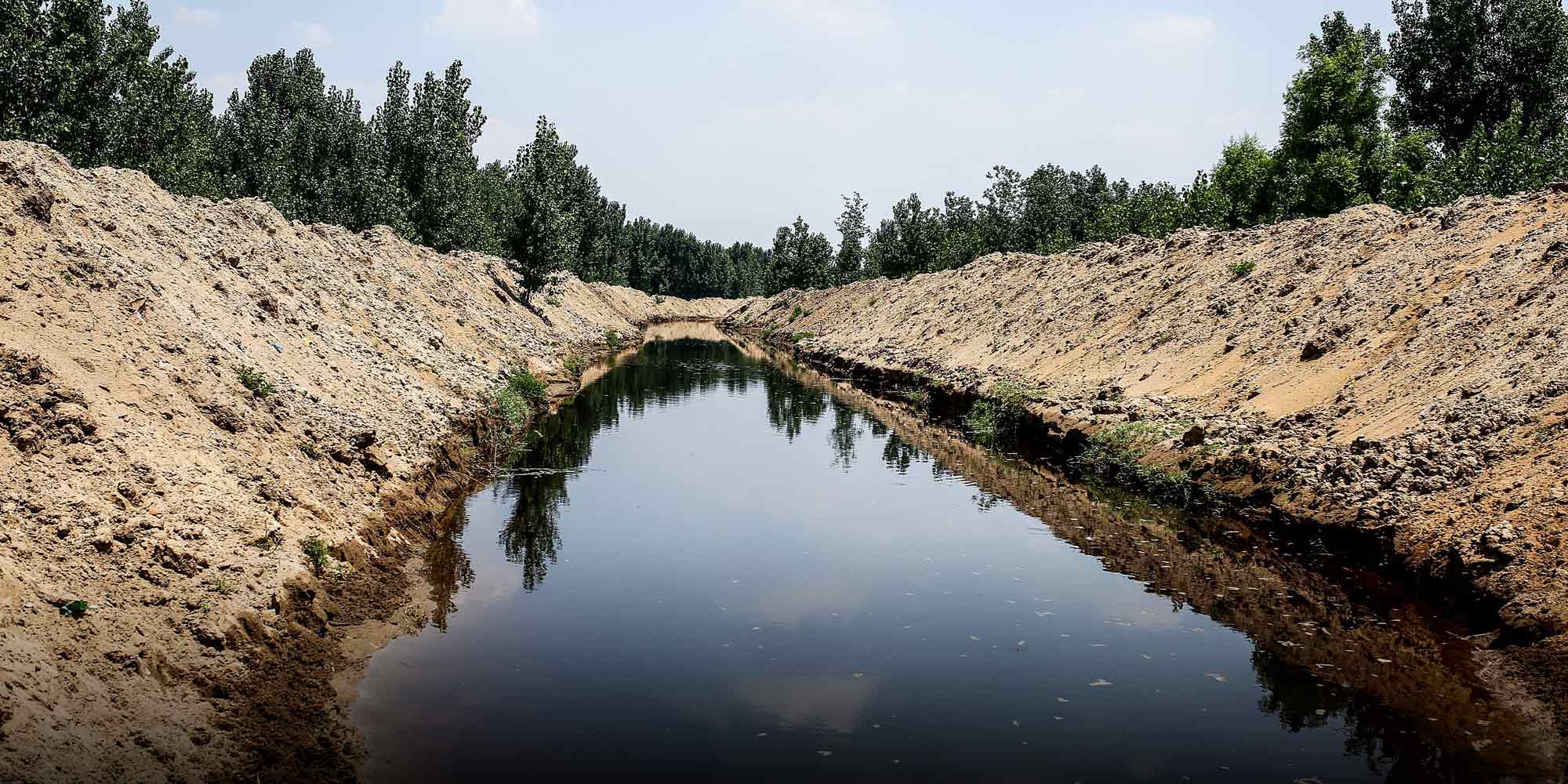 NEWS
Five Dead in Hebei From Illegally Dumping Industrial Waste
Men had been paid by their employer to discharge waste from other companies into the Hutuo River.
Nine people are under arrest for their involvement in an illegal dumping operation that killed five men in Shijiazhuang, capital of northern Hebei province.
The case has prompted a government crackdown on illegal waste treatment and disposal throughout the province. Hebei's department of public security told Sixth Tone's sister publication The Paper that nine main suspects were arrested on July 24, and that another three were detained and later released on bail.
According to the police investigation, the incident happened in the early morning of June 16, when workers from Gaocheng District Xinte Chemical Co. Ltd. were told by their employer to discharge industrial waste from two other companies. However, while they were dumping the two truckloads of waste into Hutuo River, which snakes through Wuji County, a reaction between the waste chemicals and the river water released a poisonous gas that killed five and injured two.
In a previous media report from state-run China News Service, a police officer surnamed Chang who arrived on the scene said he felt dizzy and nauseated after inhaling the gas. Li Dengming, a resident from nearby Niuxinzhuang Village, told the reporter that there were several pits located near the river where trucks from factories frequently dumped their waste. "For many years, the air in the village has smelled strangely pungent — nobody dares to go there," Li said, adding that his repeated complaints to the local environment bureau went unheeded.
Following Hebei's recent crackdown, more than 1,800 companies and work units that handle hazardous waste have been inspected, with more than 500 being identified as having "problems." The provincial public security department has cracked more than 30 criminal cases and eight criminal gangs in the last month. Authorities have said the new initiative will continue through the end of the year.
Illegally discharged waste is a recurring problem in China. In July, the Ministry of Environmental Protection warned that China's longest waterway, the Yangtze River, is being polluted by wastewater from nearby hospitals. And in April, environmental NGO volunteers discovered three large unauthorized waste pits in northern China.
China's rapid industrial growth has led to an increased output of hazardous waste. However, due to a limited number of qualified waste treatment companies and their relatively high cost, a black market for unqualified companies that discharge waste improperly or illegally has emerged. According to a 2014 report, qualified companies dispose of only about a quarter of all industrial waste produced in China — though some experts estimate that this proportion could be even lower, at around 15 percent.
Song Guojun, an environmental economics professor at Renmin University in Beijing, told Sixth Tone that when it comes to supervision and inspection of industrial waste treatment, the authorities are still a step behind, as there's no centralized system for recording the companies' information, their annual output, or how they treat their waste.
"All of this information should be recorded, publicly available, and subject to scrutiny from everyone," Song said.
Editor: David Paulk.
(Header image: A view of a polluted waterway in Wuji County, Shijiazhuang, Hebei province, June 25, 2017. Li Xiaolei/VCG)