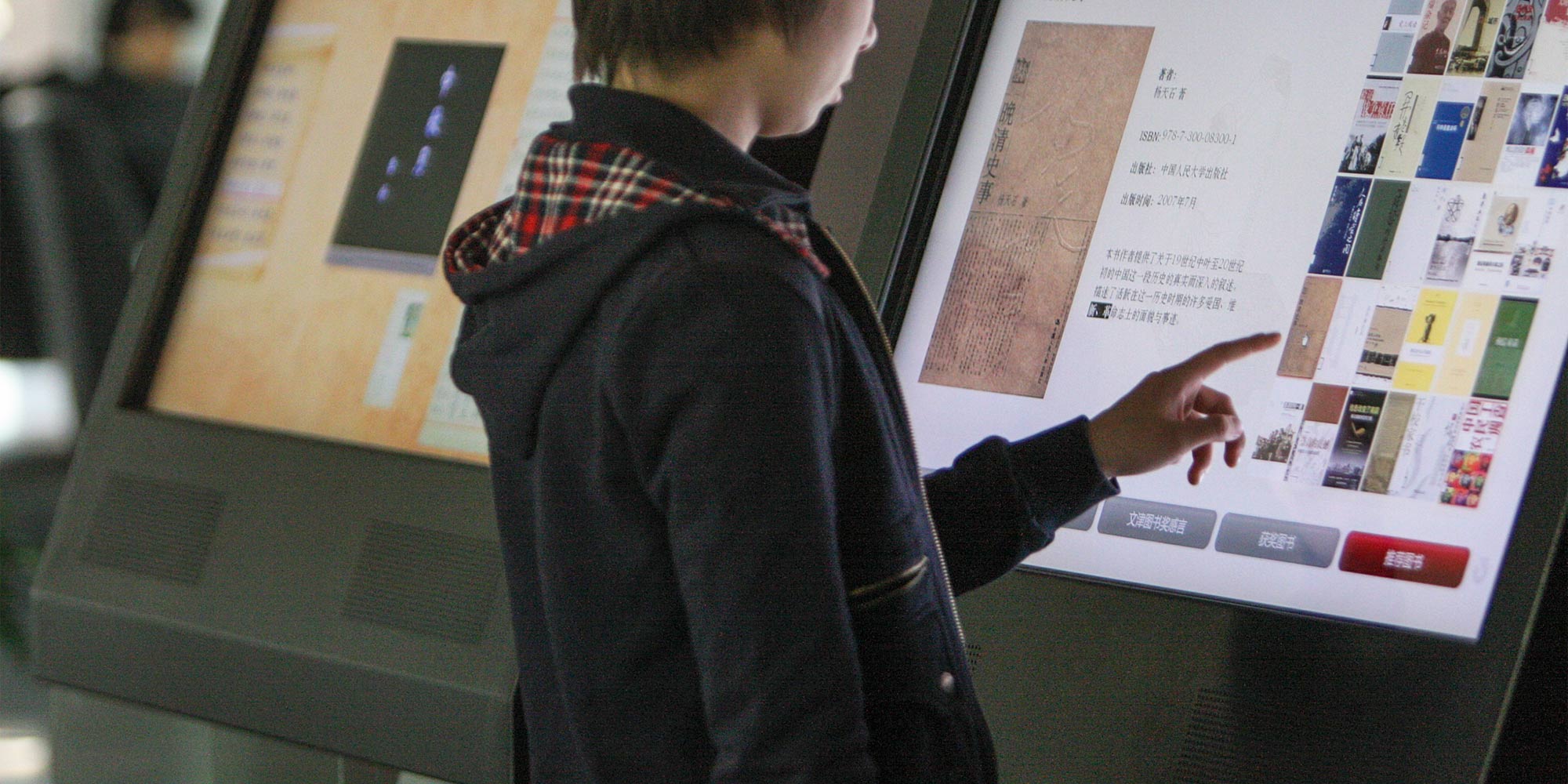 NEWS
Chinese Academic Database Sued for Copyright Infringement
China's equivalent of JSTOR taken to court for selling the works of a contemporary writer.
A Chinese copyright society has filed suit against the China National Knowledge Infrastructure (CNKI), the country's largest online library for academic works, accusing them of violating intellectual property rights, Sixth Tone's sister publication The Paper reported Tuesday.
Founded in 2008 by 12 government departments and over 500 authors and copyright holders as a nonprofit organization, the China Written Works Copyright Society (CWWCS) is seeking 50,000 yuan ($7,400) in damages, as well as 10,000 yuan to cover legal fees, for the unauthorized distribution of "Initiated Into Monkhood," a story by contemporary writer Wang Zengqi.
CNKI, a database of academic research comparable to JSTOR, describes itself as a "key national information construction project." Led by Tsinghua University and supported by multiple government departments, it provides access to a wide range of written materials — journals, theses, legal proceedings, newspapers, and ebooks — in digital form and is widely used by institutions in China and across the world.
On Aug. 1, a notice on the official website of the Haidian District People's Court in Beijing announced that CWWCS had filed suit against China Academic Journals Electronic Publishing House Co. Ltd. and Tongfang Knowledge Network Technology Co. Ltd. for distributing Wang's works without authorization. The two defendants operate CNKI's website and mobile apps, respectively. The court had accepted the case several days prior, the notice stated.
The author, Wang, died in 1997 but remains well-known for his short stories and essays, especially his writings about regional culinary delicacies. His poetic novel "Initiated Into Monkhood" tells a love story intertwined with descriptions of the daily lives of monks and rural people. The copyright for his works is now held by his three children but managed by CWWCS.
According to the notice, CNKI offered paid access to the author's works through nine journals and magazines, as well as through the platform's mobile apps until as recently as June 2017. CWWCS found that users had paid to download the works over 800 times through CNKI's website and 400 times on the database's mobile apps. Although CNKI has paid for access to these publications, the publications themselves did not have the legal right to transfer the online distribution rights of Wang's works.
CWWCS had been negotiating with CNKI for over a year. However, upon discovering that Wang's works were still available in June of this year, they decided to pursue legal action. The society chose to base the lawsuit on the unauthorized distribution of "Initiated Into Monkhood" because of the work's fame.
Also on Aug. 1, The Paper, Sixth Tone's sister publication, found that the works had already been taken down from CNKI's online platforms. However, the society's secretary-general, Zhang Hongbo, told The Paper that this change does not affect the case, and that CNKI continues to distribute many of the society's other works without permission.
"This kind of infringement mainly causes a loss to the copyright holder," Zhao Zhanling, a prominent legal expert, told Sixth Tone. "For example, if an author publishes a book, it will not sell well if many pirated versions are available online. The 'loss' they suffer is invariably financial loss."
According to Zhao, the low cost of breaking the rules is partly to blame for widespread copyright infringement in China. When rights holders find their works are being distributed without their consent, they can pursue legal action themselves of with the aid of rights watchdogs like CWWCS. When appealing to the courts, they must first prove the work is their own, then provide evidence of either their loss or the defendant's gain — which is often difficult to do.
If they are unable to provide sufficient evidence, the court will decide the compensation amount at its discretion, based on a relatively low standard. A 1,000-word article may be able to claim 30 to 100 yuan in compensation, while the average TV series may be worth 20,000 to 30,000 yuan, Zhao said. From the perspective of content distribution platforms, the gains of copyright infringement outweigh the relatively low cost of being sued.
"It's difficult to prevent this kind of copyright infringement," Zhao explained. "Implementation from the law enforcement department needs to be strengthened, and compensation standards need to be increased."
Police investigated more than 200,000 cases of intellectual property infringement in 2016. In October of last year, acclaimed martial arts author Zha Liangyong, better known by his pen name, Jin Yong, took an online writer to court for the unauthorized use of characters from his famous novels. A month later, a lawsuit was filed against celebrity writer Qin Jian for plagiarizing from over 200 works in her online serial novel, "The Princess Weiyoung."
Editor: Nuala Gathercole Lam.
(Header image: A woman uses the China National Knowledge Infrastructure online database to read a book at the National Library of China in Beijing, March 20, 2009. Yu Ming/VCG)