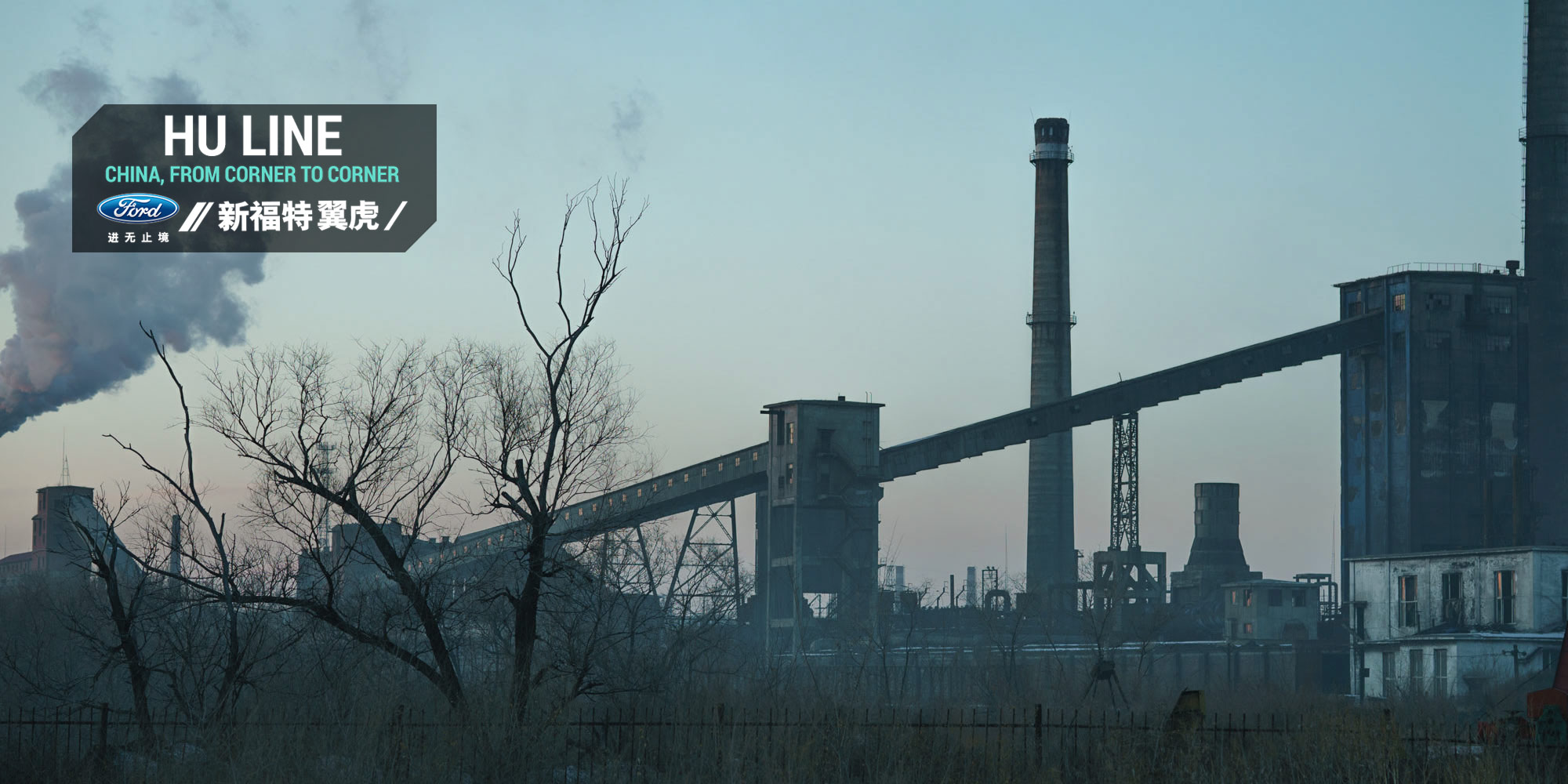 FEATURES
Reflections from the Rustbelt: A Laid-off Worker's Story
Once the heart of industrial China, Fularji paints a desolate picture of state-owned enterprises racked with debt.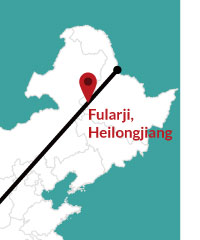 This article is part of a series that explores life along the Hu Line, an imaginary diagonal line across China that has vast demographic, environmental, and political significance.
HEILONGJIANG, Northeast China — It was with honor that a sprightly 19-year-old Wang Dianyu heeded the central government's call and joined the ranks of China's heavy industry workers. Almost 60 years later, his eyes still glow with the pride of having worked for one of his country's largest state-owned factory groups: China First Heavy Industries (CFHI).
Founded soon after the establishment of the People's Republic of China in 1949, CFHI was a beacon of the country's industrial ambition, churning out gigantic pieces of machinery both civilian and military from its base in Fularji, a district in Heilongjiang's second-biggest city, Qiqihar. "We had a lot of catching up to do," Wang tells Sixth Tone of China's then-inferiority compared to the might of international rivals. "Heavy industry is the backbone of a country."
Today, that backbone is buckling. Economic growth in the industrial northeast, once fondly known as "the Republic's eldest son," is slowing, and an era of overproduction for the region's heavy industries has given way to rampant borrowing. For the 2016 fiscal year, CFHI reported losses of 5.73 billion yuan (around $850 million), compared with 2015's loss of 1.8 billion yuan and 2014's loss of 25.7 million yuan; it is now scrambling to pay back debt by selling off shares to its parent company, China First Heavy Industries Group Co. Ltd.
CFHI's troubles were compounded in 2015 when its chairman, Wu Shengfu, died suddenly just weeks after the state's anti-corruption watchdog launched an investigation into CFHI's parent company. Some news outlets at the time quoted sources stating that he was found hanging in his office, a detail that was downplayed in later state media reports. The anti-graft investigation discovered a number of infractions, including mismanagement of state funding, violations of recruitment procedure, and "indifference toward Party principles."
This was hardly the future that Wang, now in his mid-70s, imagined for the company when he joined in 1959. Back then, hundreds of millions of people like him dreamed of working in state-owned factories. In addition to the security associated with a state job — known colloquially as the "iron rice bowl" — such work came with considerable additional benefits: CFHI built schools, hospitals, and even shopping facilities for the convenience of its laborers.
Wang had his first taste of CFHI's struggles when, in the early 1980s, CFHI factories underwent widespread restructuring to deal with overcapacity and a surplus of personnel. Employees found themselves transferred to positions for which they had never been trained: For Wang, that meant a new role as a manager of a department store owned by CFHI.
In the following decade, as the country's transition from a planned to a market economy continued to gather steam, the forecast for workers like Wang became bleaker still. In 1996, four years before his planned retirement, Wang was written off CFHI's payroll altogether.
Yet Wang is not bitter and continues to love CFHI the way he does his family — a mantra that the company taught its employees. Encouraged by the recent appointment of a new chairman, Wang is holding out for CFHI's return to its former glory.
"My generation and my son's have put all our energy and all our effort into this place," Wang says, perched on the edge of his bed. "No matter what happens, our roots lie in CFHI. We'll never forget it."
This is Wang's story, as told to Sixth Tone and edited for brevity and clarity.
I graduated from school in 1958. After just one year of vocational training, I joined a CFHI factory as a milling machine operator.
Besides Fularji locals like myself, young people from across the country heeded the state's calls, joining factories in Fularji to help build up what was then a severely underdeveloped heavy industry.
Working for such a large enterprise filled us with pride and excitement. But the 1960s was an intense time. We lived off simple foods like corn and steamed buns, and worked in very demanding conditions, having to both install factory equipment and maintain production at the same time.
But we were good at enduring hardship with little regard to our work hours or salaries. If there was an urgent assignment, we would work overtime to make it happen. The company would keep a record of the extra hours we worked, but we would never take that time off later on.
If it meant this newly established country would become wealthy sooner, it was all worth it. We loved the factory like we loved our family — just like the enterprise taught us.
Due to company restructuring, in 1981 I left the factory floor and soon joined a department store belonging to CFHI. There were over 140 employees at the department store, but the number later doubled because the children of staff at other big state-owned enterprises were all settled there. The store did well enough. In the first year, its revenue was 3 million yuan, and its profit was 220,000 yuan.
But in the following decade, CFHI entered its darkest times, earning itself the moniker "the 200 company" after employees' salaries were cut to just 200 yuan a month. It affected our lives, as well as our emotional states, but we never despaired; we maintained our confidence in and hope for CFHI. There were no strikes, because we knew the country would not let such a giant enterprise go so easily.
In 1996, CFHI let me go. It was because the enterprise had to cut down on its costs to get through the difficulties. I saw CFHI as a big family, and I was a member of this big family. We felt happy when it thrived and upset when it struggled.
In its most vibrant period, the total population of Fularji was around 300,000, of which 70,000 people were CFHI employees and their family members. But now, enterprises are shutting down, and whether it's due to environmental issues or low production, people have started moving out.
Fularji is not as prosperous as it used to be. But I hope it will flourish once again and contribute more to the country, so that locals can enjoy a better life.
Retired workers like me spent 2016 in despair, hope, and expectation. At the beginning of last year, our hearts chilled at rumors that the factory was going to be dissolved. Then, in the middle of the year, the government sent us a new chairman, Liu Mingzhong.
We were extremely happy. We felt that CFHI could be saved. Once that happens, our families will be secure, our pensions provided, and employees paid. We all expect that CFHI will be able to climb out from the bottom of the valley soon, that it will come back from the dead.
The central government has held conferences on revitalizing the old heavy industry powerhouses, and now CFHI is developing bases in Tianjin and Dalian, southwest of Heilongjiang. I feel that it isn't right to be dependent on just one place. Fularji is terribly cold in the winter — not everyone is willing to move here.
As for my family, my son still works for CFHI as an electrician. He's on call 24 hours a day and will ride his bike in whenever there is a fault that needs fixing. But my grandchildren have all left: One lives in Beijing, one in Shenzhen, and one in Tianjin.
I will let them go. A fish will leap in spacious waters, and a bird will soar in open skies.
Additional reporting: Chen Xi, Wang Yun, and Zhou Pinglang; editor: Owen Churchill.
Over the coming weeks, Sixth Tone will publish stories, videos, photo galleries, and social media posts that chronicle our road trip across China along the Hu Line, as well as an interactive multimedia platform in the fall.
(Header image: A view of a factory in Fularji District, Qiqihar, Heilongjiang province, Jan. 11, 2017. Zhou Pinglang/Sixth Tone)