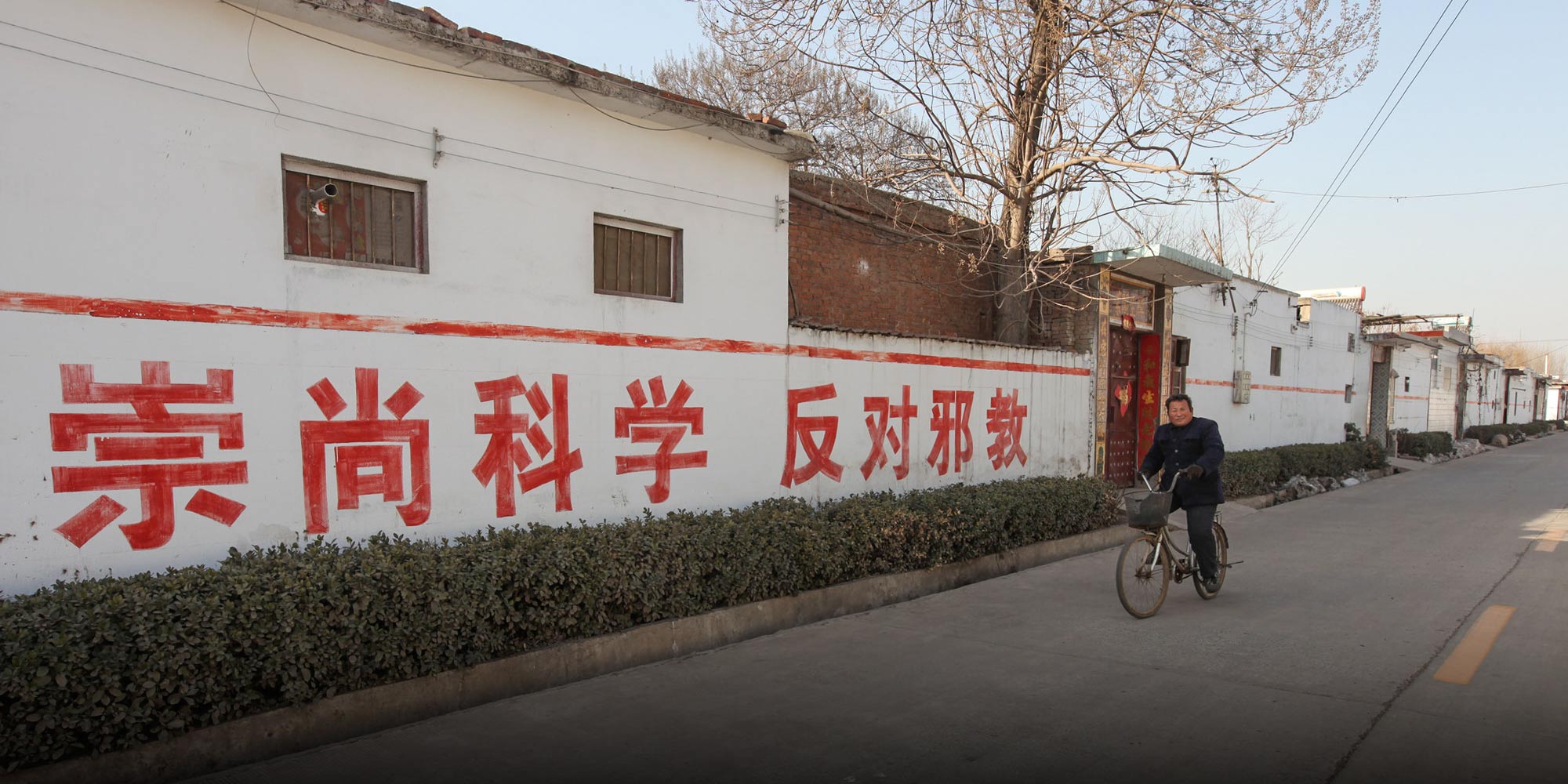 NEWS
Police Arrest Disciples of Chinese Female Jesus
Zhejiang authorities have apprehended 18 people affiliated with Eastern Lightning, a religious sect banned in China since 1995.
Police in eastern China have detained 18 members and destroyed two "lairs" of the Quannengshen sect, notorious for its followers' murder of a woman in a McDonald's in 2014.
Quannengshen, which literally translates as "almighty god," is also known in English as the Church of Almighty God, or, more commonly, Eastern Lightning. The group has been banned in China since 1995 as a cult.
State-run China News Service reported Tuesday that after a six-month investigation, police in Changxing County, Zhejiang province, took 18 members of the group into custody. Law enforcement also confiscated items from two properties, including over 150 Eastern Lightning books, 460 propaganda pamphlets, 81 handwritten notes, and multiple hard drives and laptops.
Eastern Lightning claims that Jesus was reincarnated as a Chinese woman. The group has stated that its mission is to bring down the Communist Party, whom they refer to as the "big red dragon." Members also believe that participation in the quasi-Christian sect will protect them from an impending apocalypse.
The sect is one of 14 religious groups that are banned by the Ministry of Public Security in China. According to a Henan news report, during the 1980s, sects were once a stronger presence in remote countryside areas, but new organizations began to take hold in major cities in the 1990s.
Eastern Lightning was founded by a physics teacher, Zhao Weishan, in the central Chinese province of Henan in 1989, and later spread across the country. Zhao claimed to have found the "female Christ" in a young woman from northwestern Shaanxi province who had failed the gaokao — China's national college entrance exam — and turned to Christianity after suffering mental health problems.
Zhao fled China for Tokyo in 2000, and according to state news agency Xinhua, he claimed political asylum in New York in 2001 on the grounds that he had been persecuted as a Christian in China. The group is now headquartered in the U.S., though their website lists contact numbers in more than 20 countries.
In May 2014, the organization gained widespread attention both in China and abroad when six of its members killed a 35-year-old woman in a McDonald's in eastern China's Shandong province. The victim, Wu Shaoyan, had refused to give her phone number to the group's evangelists, who responded by beating her to death with chairs and a metal mop handle. The attack was caught on a security camera and the phones of witnesses. In the aftermath, U.S. news outlet The Daily Beast wondered whether Eastern Lightning might be "the scariest doomsday sect in China."
Contributions: Li You; editor: Qian Jinghua.
(Header image: A slogan warning against religious sects is painted along a wall in Anyang, Henan province, Jan. 1, 2013. Chang Zhongzheng/IC)