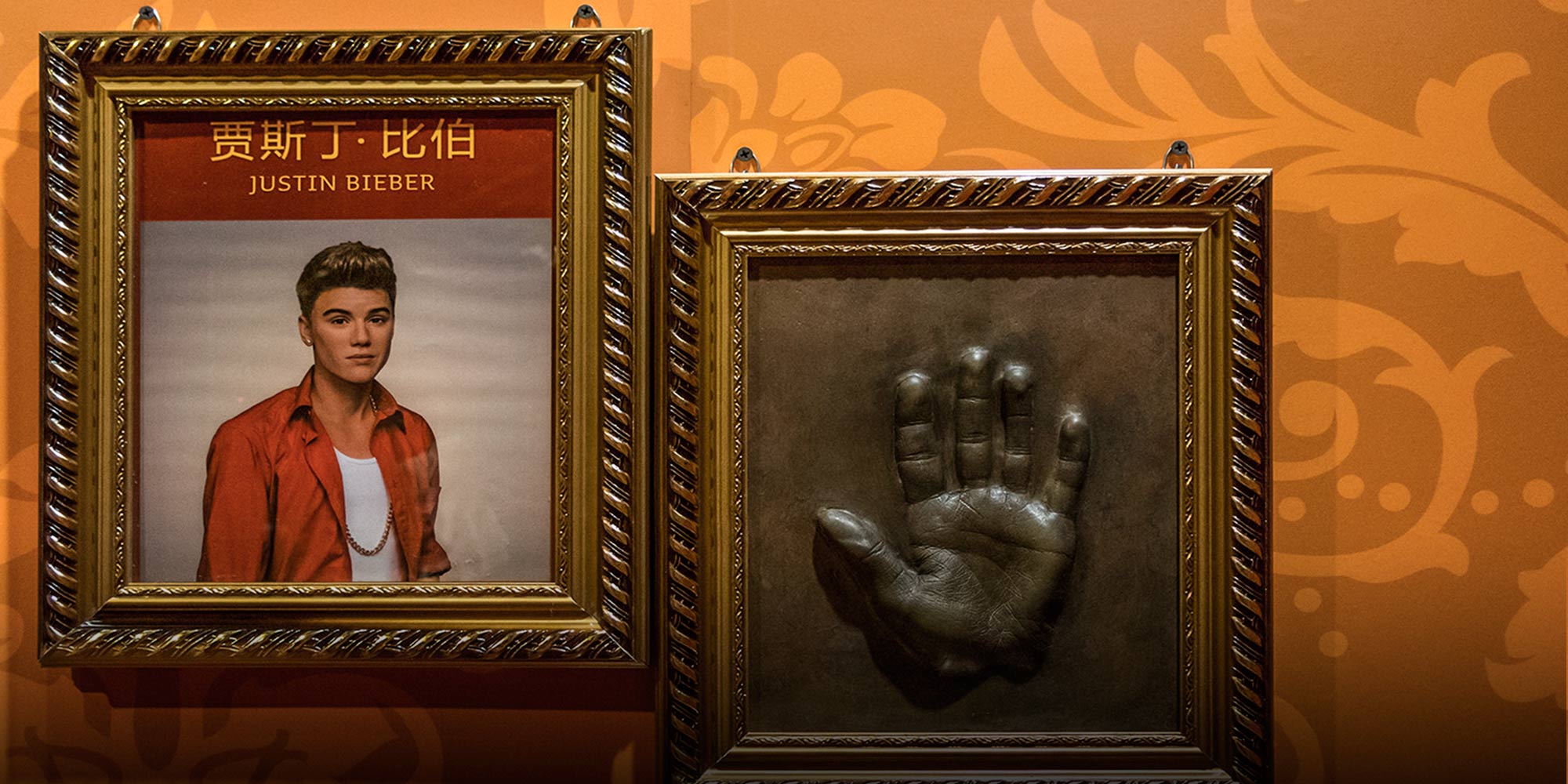 NEWS
Beijing Not a Belieber
'History of bad behavior' gets pop singer banned from China.
What does pop superstar Justin Bieber have in common with Bob Dylan and Oasis? Answer: They've all been barred from touring in China.
News surfaced Tuesday that Bieber had been banned after the Beijing Municipal Bureau of Culture published a statement responding to a query from a member of the public. "Justin Bieber is a talented singer, but he is also a controversial young foreign singer," the statement read. "We understand that as a public figure, both his social life abroad and his domestic concerts have previously seen a series of harmful acts that have caused dissatisfaction among the public."
While the capital's culture bureau did not single out a particular offense, Bieber, who was slated to perform in China later this summer, has famously fallen foul of law enforcement in the past. In 2014, he was arrested in the United States for drag-racing a Lamborghini sports car while under the influence of alcohol.
In addition, the Canadian crooner was allegedly photographed smoking marijuana in 2013, turned himself in to police after an altercation with a limousine driver in 2014 (the charges were later dropped), and pled guilty to vandalism after throwing eggs at a neighbor's house the same year.
"In order to maintain order in the domestic performance market, and purify the environment within the performance market, it is inappropriate to bring in artists with a history of bad behavior," the statement continued. "However, we hope that Justin Bieber will continue to improve his deportment as he grows up and truly become a singer beloved by the general public."
Chinese authorities have said that art and the media should transmit "positive energy" to society. Earlier this month video hosting sites removed overseas films and TV shows on the pretext of bringing content in line with so-called socialist core values.
On Weibo, China's most popular microblogging site, the Canadian singer's fans — colloquially known as "Beliebers" — responded to the news with a mixture of anger and reticence. "How many years ago did this all happen?" wrote a netizen by the username JUSTIN_KY. "Do you only look at the negative stuff? He's full of positive energy now, you guys are just too blind to see it."
"I like his songs too, it's a shame," wrote another user. "But I don't have any money to go to his concerts anyway."
Still others threw their support behind the culture bureau's decision. "Artists in our own country get banned if they do drugs," wrote one user. "So why not foreign artists, too? He also wrongly visited the Yasukuni Shrine," they continued, referring to the controversial shrine in Tokyo commemorating former Japanese imperial soldiers who fought against and occupied China in the early 20th century. "I really like his music, too, but in this case the culture bureau is right."
Chinese authorities have occasionally prevented high-profile foreign musicians from touring in China, at least temporarily. Several artists have been denied permission to perform in the country following evidence of activities that compromise Chinese national interests. British rock band Oasis were denied entry to China in 2009 after band member Noel Gallagher was found to have performed at a Free Tibet concert in 1997.
Editor: David Paulk.
(Header image: A photo of a wax statue of Justin Bieber is displayed on the wall next to a mold of his hand at Madame Tussauds Wax Museum in Wuhan, Hubei province, July 16, 2014. IC)