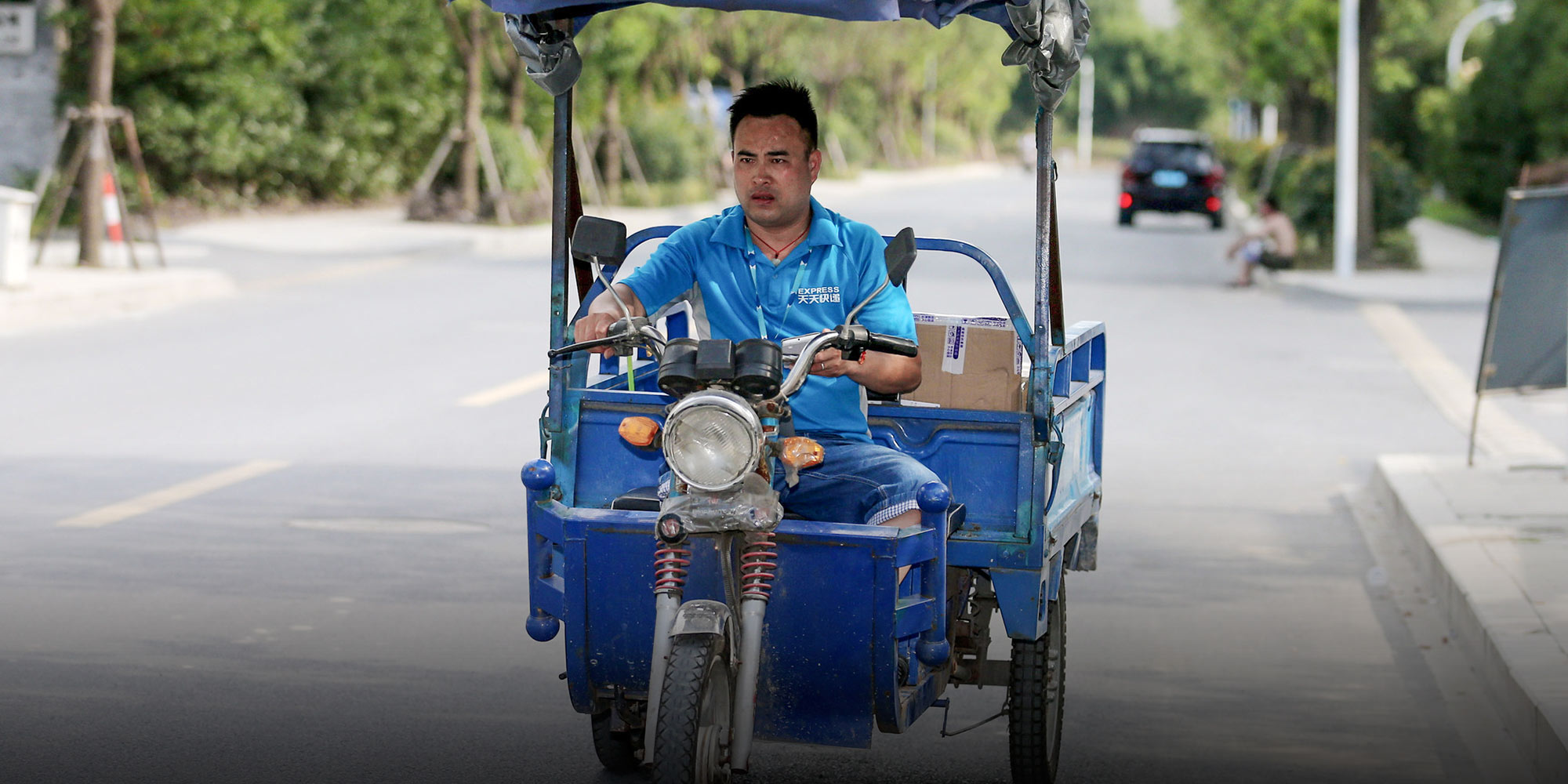 NEWS
JD.com Feuds With TTK Express in Latest E-Commerce Dispute
Lack of regulations causes conflict in delivery industry, expert says.
A courier company has accused Chinese e-commerce giant JD.com of "disturbing the market" after discovering that online vendors had been told to stop using their parcel service.
JD.com, China's second-largest e-commerce company after Alibaba, on Wednesday ordered merchants on its platform not to use delivery company TTK Express. "A recent review of TTK's performance ranked them last among delivery companies we use, and we have discovered that their behavior violated our rules," JD.com said in a statement it sent to Sixth Tone.
"But we will keep communicating with TTK Express and hope that they can improve their quality," the statement added. "We will continue to evaluate potential future cooperation." It did not elaborate on what rules TTK Express had violated.
In response to JD.com, TTK said in a statement Thursday evening that JD.com's reasons were "ridiculous," and that the e-commerce company had not contacted TTK Express directly before making their decision. "[JD.com] has seriously infringed on our reputation and on the vendors' right to choose," it said.
Established in 2010, TTK currently has 61 distribution centers and more than 10,000 delivery points in China. In January, the company was acquired by Nanjing-based retailing giant Suning Commerce Group, a competitor of JD.com, for 4.25 billion yuan ($628 million).
Yang Daqing, a researcher from the China Society of Logistics, a nonprofit institute based in Beijing, told Sixth Tone that he expects more disputes will appear between e-commerce platforms and delivery companies as the market keeps growing. One reason, he said, was that government supervision of the sector is still lagging behind.
The Chinese government started drafting regulations for the parcel delivery industry in 2015. But Yang said that the current iteration of the suggested rules, for which public feedback has been solicited since early July, would not be applicable in cases of conflict between e-commerce and delivery companies.
Delivery companies are heavily reliant on e-commerce giants such as JD.com and Alibaba. Yang said there are currently no regulations that can protect the smaller party when a dispute arises.
According to a government report, a total of 31.3 billion parcels were sent in 2016, up 51.4 percent from 2015. With an estimated 1.26 billion deliveries in 2016, TTK Express is far from being the largest player in the industry. The same report also listed TTK as the parcel delivery company with the fifth-highest customer complaint rate.
In June, Alibaba stopped vendors from using China's largest parcel delivery service, SF Express, because the two companies disagreed on how they would share customer information.
"Since there's still a lack of regulation," Yang said, "internet giants such as JD.com should take more social responsibility to help small courier enterprises improve their business."
Editor: Kevin Schoenmakers.
(Header image: A TTK Express driver delivers packages in Hangzhou, Zhejiang province, July 28, 2015. IC)