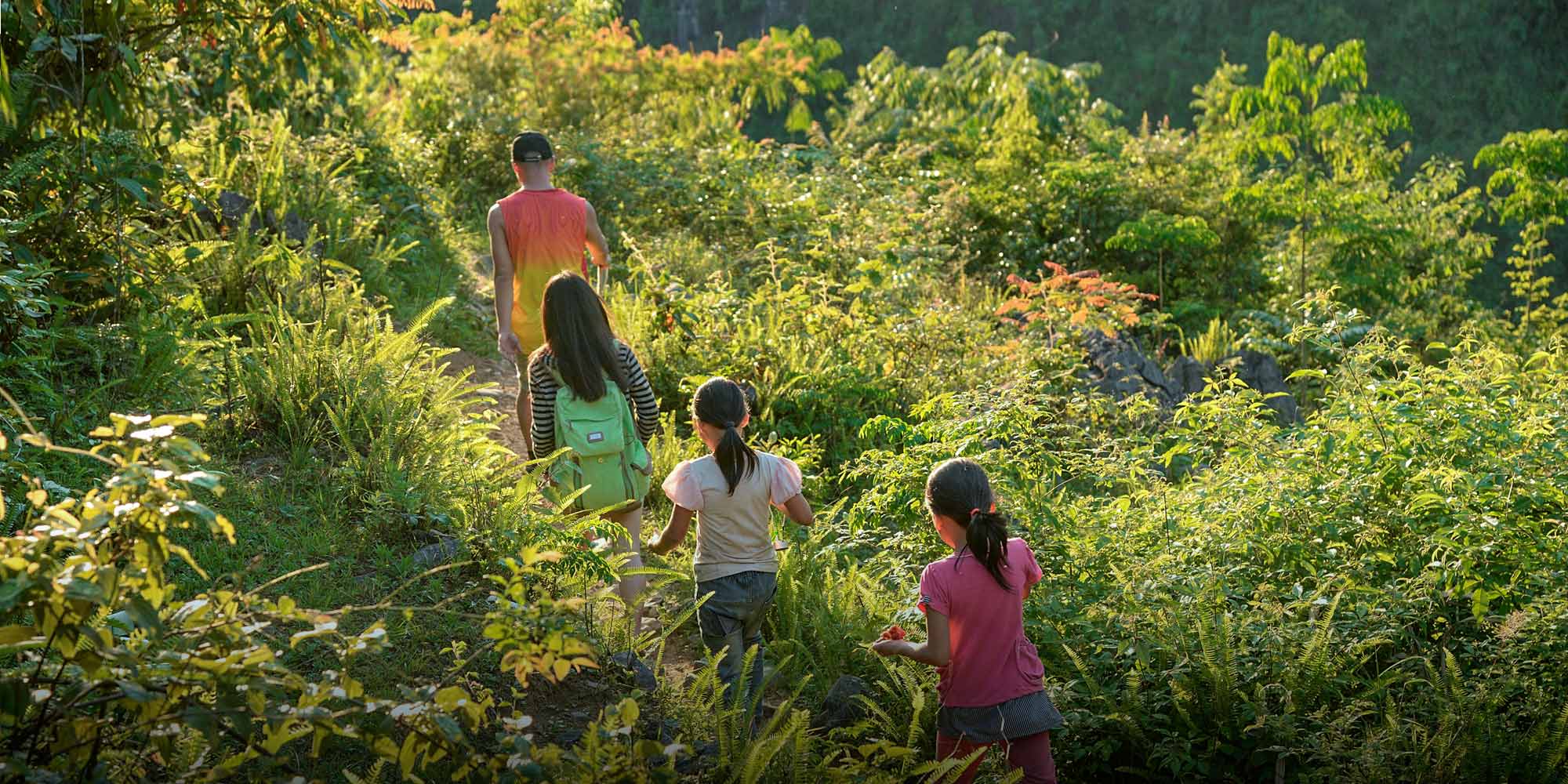 NEWS
Hundreds of Students Tricked Into For-Profit 'Volunteer' Teaching
Company posing as charity charged parents for lessons.
Education authorities in Hanzhong, in northwestern China's Shaanxi province, are investigating a company they suspect tricked hundreds of students into doing for-profit "volunteer" teaching, Beijing Youth Daily reported Sunday.
A student at a university in Xi'an, the provincial capital, identified only by the alias "Wang Li," told the newspaper how representatives from Shaanxi Compassion Education Alliance showed up on campus to recruit students during the evening self-study period. After passing a short interview, Wang was sent to the Shaanxi countryside for a 30-day volunteer teaching program.
After arriving in a county outside Hanzhong, Wang was surprised to find that he was expected to charge parents 6 to 8 yuan ($0.90 to $1.20) per class. The organizers explained that the volunteer teaching activity ran under a "semi-charitable" model.
Beyond teaching, Wang was sent out into the streets to find children to sign up as participants, for which he would be rewarded with 50 yuan per young recruit. Representatives from the alliance offered the volunteers tips on how to avoid being caught by the authorities when handing out leaflets and sticking flyers on walls.
The student volunteers began to question the authenticity of the program after villagers accused them of being cheats and a village official demanded to see their business license. After returning to Xi'an and raising the issue with the charity, Wang and another volunteer were told to "stop talking nonsense" and warned against telling others what had happened to them. They never received their travel expense reimbursements or recruitment bonuses.
University students in China frequently volunteer to teach children in impoverished regions as part of so-called support teaching programs. The Hanzhong education bureau told Beijing Youth Daily that the Shaanxi Compassion Education Alliance had not been authorized by the government, as is required for such volunteer projects, and that an investigation is underway. The duped volunteer, Wang, estimated that 300 to 400 students from his university had participated in the fraudulent scheme, as well as hundreds more from other schools.
Beijing Youth Daily also found that the alliance was owned by Shaanxi Shangsi Education Technology Co. Ltd., a for-profit company.
Scams involving charities have made many Chinese suspicious of philanthropic organizations. In 2011 Guo Meimei, a rich young woman claiming to work for the Red Cross,discredited the charity in the eyes of many Chinese by publicizing her lavish lifestyle online. A year later, a large-scale charity campaign for visually-impaired students was denounced as a marketing ploy to sell expensive glasses by state broadcaster CCTV during its annual evening gala on World Consumer Rights Day. And in April 2016, Hangzhou-based charitable organization Big Panda was found to be profiting from selling the majority of its donated clothes.
In an effort to regulate the sector, the country passed its first national charity law in September 2016, relaxing requirements for new charities and introducing measures to counter fraudulent behaviour.
Editor: Kevin Schoenmakers.
(Header image: A volunteer teacher guides his students along a countryside path in Hechi, Guangxi Zhuang Autonomous Region, May 28, 2017. Pan Qiaowen/VCG)