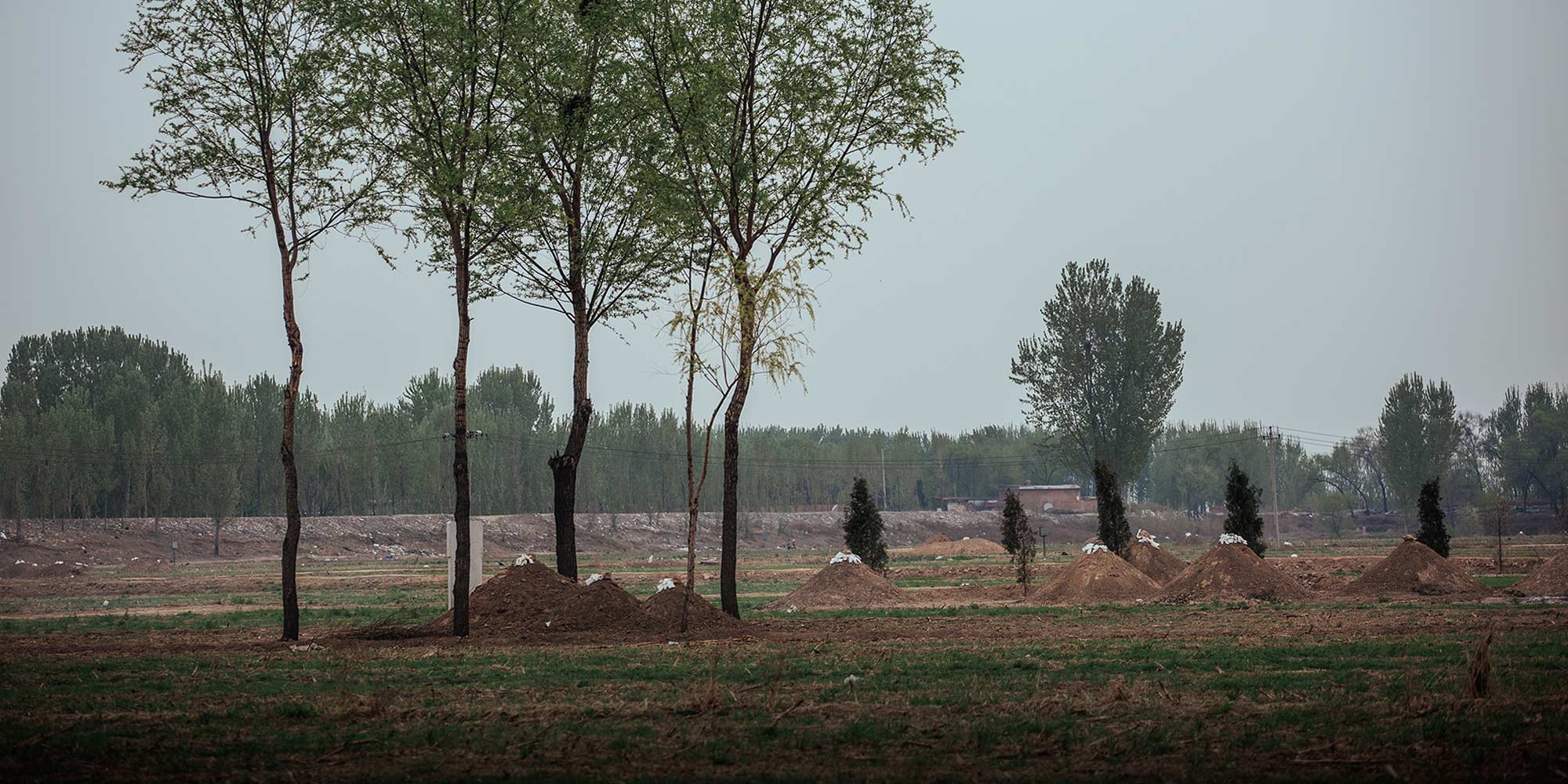 NEWS
Guangxi Villagers Fake Ancestral Graves to Get More Compensation
Four people were detained after they had received 100,000 yuan from local government.
Chinese emperors once created decoy tombs to throw would-be looters off the path — a tactic that villagers in southern China have adopted to squeeze more money out of local government eager to acquire their farmland.
Authorities in Yulin, a city in Guangxi Zhuang Autonomous Region, recently detained four people who had buried 60 clay pots they said contained the cremated remains of their ancestors, local media reported Tuesday.
The villagers created the fake graves, including inscriptions, after they caught wind of government plans to requisition their land. Expansion of cities and other construction projects mean graves frequently have to be moved. When that's the case, financial compensation is usually offered.
Their chicanery was discovered in May, and a woman and three men were arrested a month later when they went to claim their compensation of 100,000 yuan ($14,800).
Inauthentic ancestral graves are an oft-used tool for illicitly receiving government funds. In 2014, more than 15 million yuan was embezzled this way during the construction of a railway station in Nanjing, in eastern China's Jiangsu province.
Earlier this year, dozens of unmarked graves were found during construction work on an irrigation project in Hainan province, also in southern China. The local government initially offered the grave owners thousands of yuan per tomb for their relocation, but when other villagers reported the ruse and the graves were dug up, no remains or coffins were found.
Editor: Kevin Schoenmakers.
(Header image: Several tombs are seen in a field in Santai Town, Hebei province, April 10, 2017. Wu Huiyuan/Sixth Tone)