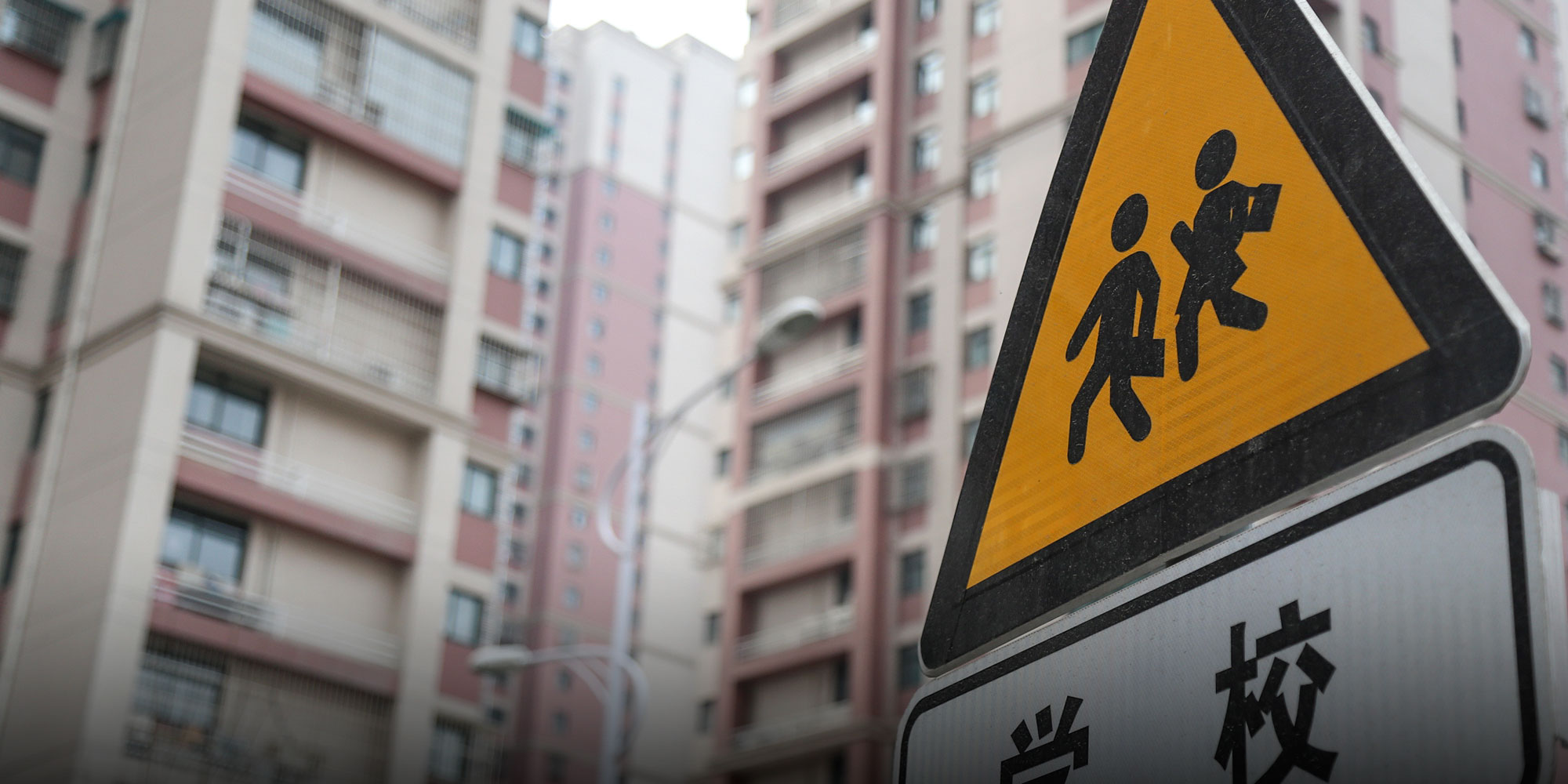 NEWS
Guangzhou Renters Gain Right to School Their Kids Locally
Policy mostly affects relatively well-off migrants who will have equal access to public education without having to buy a home.
In a move to develop the city's rental market, Guangzhou on Monday unveiled a potentially groundbreaking policy that gives tenants the same education rights as homeowners.
The policy means out-of-towners who fulfill certain criteria no longer have to buy a home in Guangzhou to give them the same chance as locals of enrolling their kids in a public school. Like many cities in China, Guangzhou has seen home prices soar in recent years.
Analysts expect the policy to shake up the city's real estate industry by lowering property prices and increasing rents. But they say it has yet to be seen how much the policy will benefit the education opportunities for children of migrants, especially those from relatively worse socio-economic backgrounds.
In an announcement Monday, the municipal government of Guangzhou, the provincial capital of Guangdong in southern China, explained that the new policy applies to renters who do not own properties or have other registered residences in the city.
Children who have permanent residency status themselves, or whose parents have green cards, will be given public school enrollment, the announcement said.
For nonlocals who do not fall into these two categories, point systems that vary by district will give qualified families a score that will determine their children's chances of enrollment. Parents in Haizhu District, for example, will be evaluated based on how long they have lived in the area, their level of education, their adherence to family planning policies, and their employment history, among other considerations. More details will be unveiled in August, it said.
Chen Wenzhi, a Guangzhou resident who works at a hotel, told Sixth Tone that he sympathizes with migrant workers because it's hard for them to get a local household registration, or hukou. "But this policy giving them more space might anger Guangzhou natives," he said.
Huang Zhixuan, a 38-year-old mother of a 9-year-old boy, told Sixth Tone that she is afraid the policy may result in a shortage of enrollment places. "Education resources are limited in Guangzhou, especially after the two-child policy," she said. "Places in good schools are already in short supply, and children with both a hukou and [parents who are homeowners] should still get priority."
Yan Yuejin, director of E-House China, a Shanghai-based real estate provider, told Sixth Tone he isn't sure that many migrant workers will actually benefit from the new policy, which makes applying for schools more streamlined while maintaining a high bar for the criteria migrant workers must meet, he explained.
Guangzhou was among 12 cities with large migrant populations included in an announcement from several state ministries on Thursday calling on local governments and real estate companies to increase the number of available rental properties.
An article that called Monday's policy "a great change in real estate" was circulated widely on social media. It praised the move as a way to give Guangzhou a competitive edge over megacities Beijing and Shanghai when it comes to attracting and retaining nonlocal talent.
Yang Xianling, director of a research academy affiliated with Chinese real estate giant Lianjia, told Sixth Tone that if effectively enforced, the policy could give a significant boost to the rental market, and that he expects similar measures to later be rolled out in other cities around the country. "Equal rights for homeowners and renters is an inevitable trend," he said.
But Yan of E-House warned that rents could go up sharply in the near future, even for older buildings such as those in so-called urban villages — once-rural communities that have been surrounded by expanding cities but at present still offer cheap accommodation to migrant workers.
Many net users reacting to the policy announcement seemed to share this fear, with one user speculating that rents for homes in elite school districts would more than likely rise. "In the past, we couldn't afford to buy an apartment," wrote another. "And in the future, we won't be able to afford to rent an apartment."
Additional reporting: Lin Qiqing; editor: Kevin Schoenmakers.
(Header image: A street sign indicating a school nearby is seen in Jinan, Shandong province, Mar 12, 2017. Wu Haoran/VCG)