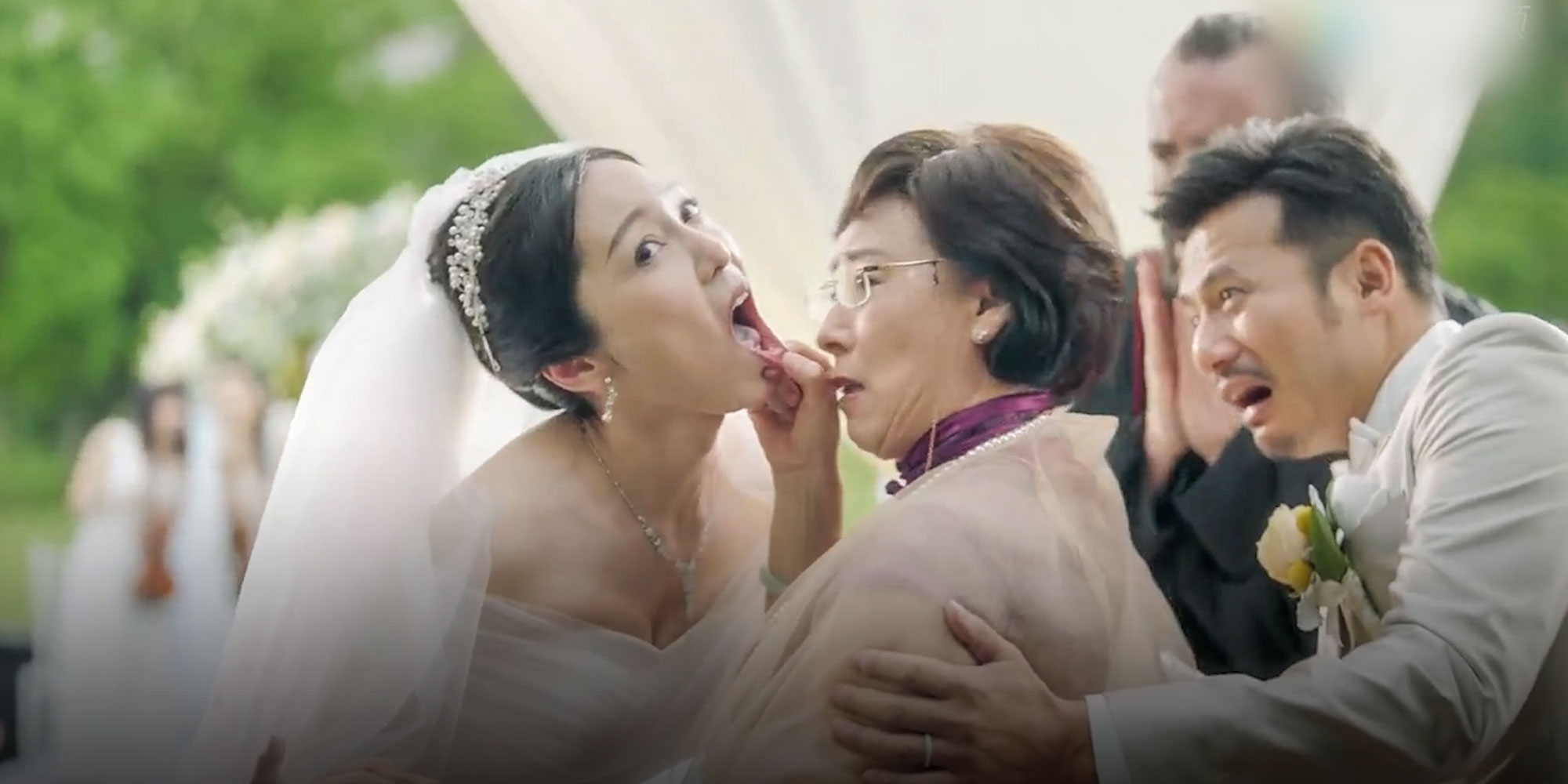 NEWS
Chinese Audi Ad Backfires for Depicting Woman as Livestock
Feminist campaigner says larger issues behind offensive promotion are women's lack of indignation, lack of economic influence.
German car manufacturer Audi has riled Chinese consumers with an ad for secondhand vehicles that shows a woman being inspected by her future mother-in-law as if she were a cow up for auction.
The 34-second video begins with an attractive Chinese bride and groom standing before the altar, when the groom's mother comes running down the aisle and starts manhandling the bride to examine her nose, eyes, ears, and mouth. Apparently satisfied, she begins to turn away, but not before her gaze wanders down from the bride's face. Aghast, the younger woman throws her hands protectively across her chest. "An important decision must be made carefully," says a voiceover as an Audi car is seen driving along a road.
The commercial was reportedly first aired in May but did not begin to receive wider attention until July 17, when Weibo microblog user Lian Xia posted the video after seeing it in a movie theater. "How can a world-class company actually film such a debasing advertisement — disgusting!" she wrote. Posts related to the topic have since coined their own hashtag, and the associations of women being inspected as livestock have elicited a wide range of reactions.
"My mother selected my wife the same way," wrote one Weibo user, referring to the invasive role some Chinese mothers play in choosing their son's bride. "Commenters don't know about the marriage check-up? Doctors are replaced by mothers-in-law — why is this discrimination?" wrote another.
Others, however, were less cavalier about the video's sexist undertones. "This ad is obviously discriminatory. Whether male or female, why the hell should anyone be subjected to inspection like a consumer good and not be allowed to marry if they don't pass?" read one comment. "Comparing a woman to a secondhand car — is Audi insane?" wrote another user.
Media representatives for Audi had not responded to Sixth Tone's request for comment by time of publication.
Lü Pin, director of Feminist Voices, a Beijing-based nongovernmental organization that promotes gender equality, told Sixth Tone that while the ad espouses male privilege and is obviously belittling to women, these are not the most important issues. "The fact that this kind of promotion is widely adopted reflects that the ad agencies don't care if they offend women," she said.
"And why don't they care? The obvious answer is that women do not have enough economic power — they cannot affect consumption at this level," Lü added. "But more importantly, women are not indignant enough for their voices to have a wider influence."
Audi's blunder is not unique in the Chinese market, which has witnessed several ads gone bad. In February, an ad for coconut juice was panned for using voluptuous models to claim that the product could enhance cleavage and whiten skin. In May 2016, a commercial for a popular brand of laundry detergent showed a young black man being shoved into a washing machine and emerging as a squeaky-clean Chinese man. And in April 2016, British intimacy brand Durex was criticized for live-streaming a "product trial" in which 100 people supposedly tested out its newest condom.
Of all who have weighed in on the polarizing Audi commercial, one Weibo user perhaps best put the physical inspection into perspective for the ad's male viewers: "To those who say this is not discrimination, how would you like it if your father-in-law took off your pants to measure your size?"
Contributions: Li You; editor: Kevin Schoenmakers.
(Header image: A screenshot from an advertisement for used Audi vehicles shows a bride being inspected by her future mother-in-law.)