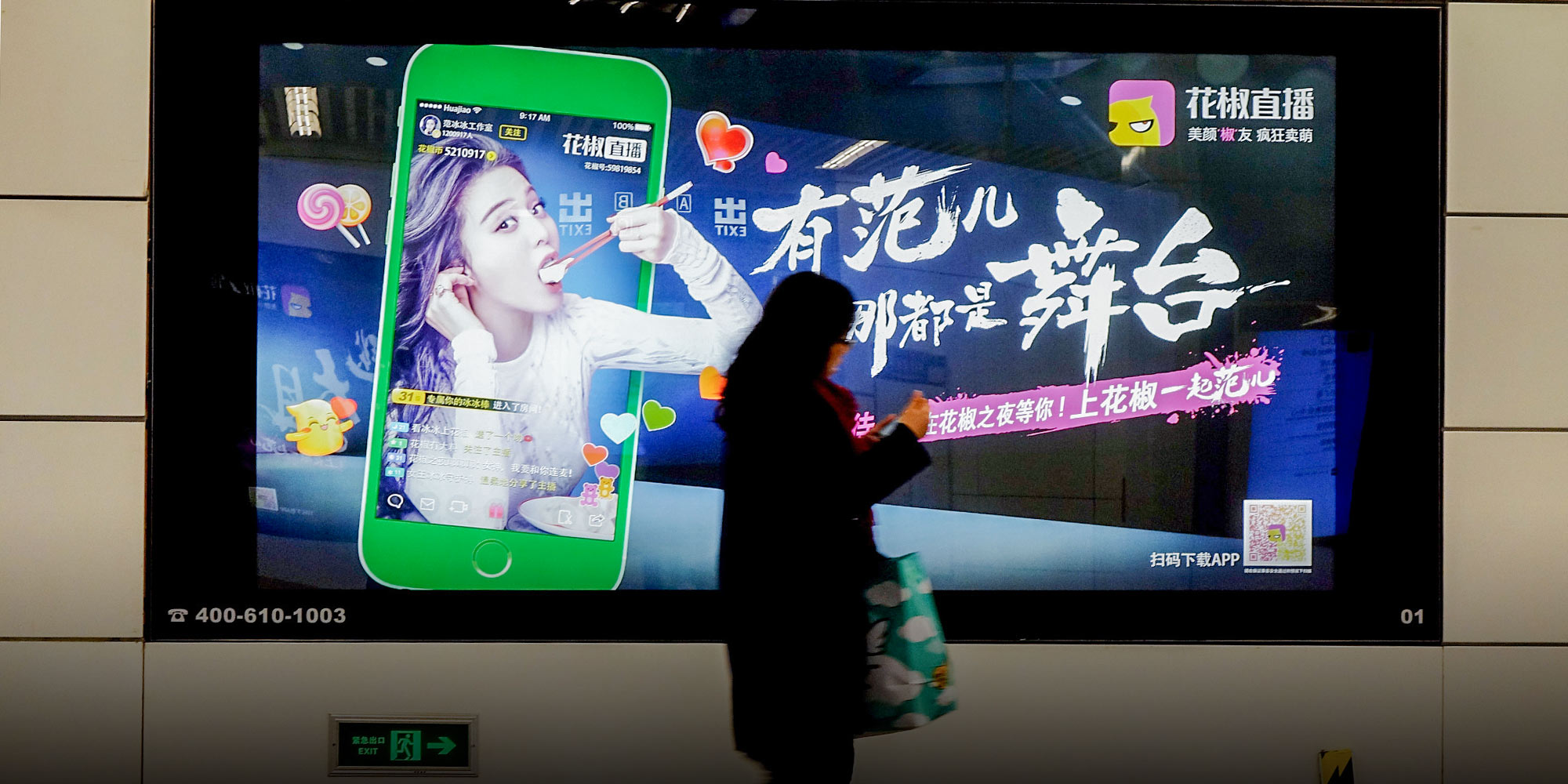 NEWS
Songwriters Sue China's Live-Streamers for Royalties
Billion-dollar online industry constantly uses music without paying for it, says copyright organization.
China's young but thriving live-streaming industry has made a pretty penny for both host websites and popular streamers, but a copyright protection organization says they owe some of that money to songwriters.
The Music Copyright Society of China (MCSC), the only organization in China that protects the legal rights of songwriters, sued Huajiao, a popular live-streaming company, because its hosts sing and use songs without authorization, state-owned China National Radio reported on Monday.
"Whether the music is sung by the hosts or used as background during live-streaming, Huajiao must get our authorization first," Liu Ping, deputy director-general at the MCSC, told Sixth Tone on Wednesday.
The organization randomly selected 10 Chinese songs for its lawsuit and is asking for 300,000 yuan ($44,000) in compensation, hoping the case will serve as a reminder and a warming to Huajiao and its competitors. In 2016, China's more than 250 live-streaming companies generated a combined revenue of around 22 billion yuan and boasted 340 million users.
A district court in Beijing accepted the lawsuit earlier this month.
According to China's copyright law, last revised in 2010, advance permission to use a piece of music must be obtained from the copyright holder. Liu said that performing on Huajiao and other live-streaming platforms is considered "public performance," for which authorization is required. Furthermore, Huajiao makes profits through its platform, and so the music is effectively used for business. "This is a serious case of copyright infringement," he said.
Huajiao is one of China's most popular live-streaming platforms, in part because the company pays celebrities to make appearances. Launched in 2015, the site now has over 10 million monthly users. Live-stream viewers can purchase virtual gifts to show their appreciation to their favorite hosts, who can then convert them back into actual money. During this process, Huajiao takes a 20 percent cut.
Apart from celebrities, many university students host on Huajiao; some have even become minor celebrities themselves. According to annual data the company released at the end of 2016, nearly 100,000 "college hosts" broadcast daily, and top-earning hosts can make around 200,000 yuan per month.
Huajiao could not be reached for comment on Thursday. Meanwhile, hosts are still performing to or playing songs from copyright holders represented by the MCSC on Huajiao's live-streaming website.
Zhang Zhifeng, a lawyer at Beijing-based Jingsh Law Firm, said live-streaming companies in China don't pay attention to copyright. "They usually turn a blind eye to it, as they rely on the hosts to make profits," Zhang told Sixth Tone on Thursday.
Established in 1992, the MCSC has about 8,500 members, all Chinese songwriters. In addition, the society has signed agreements with more than 70 similar organizations globally. By the end of 2016, it represented the copyrights of over 3 million songwriters and 14 million songs worldwide.
The organization reached out to Huajiao last August but didn't come to an resolution on the copyright issue. Liu said they have been approaching other live-streaming companies as well since 2015. Given that live-streaming is still a new industry in China, Liu thinks its major players do not yet understand copyright law.
"We don't expect them to contact us first, as most of them don't know about copyright," Liu said. "It's okay if the general public doesn't know about it, but as a business operator, it is the company's obligation to understand and obey the law."
Editor: Kevin Schoenmakers.
(Header image: A woman walks past an electronic billboard displaying an ad for the Chinese live-streaming app Huajiao, Beijing, March 19, 2016. Sha Lang/VCG)