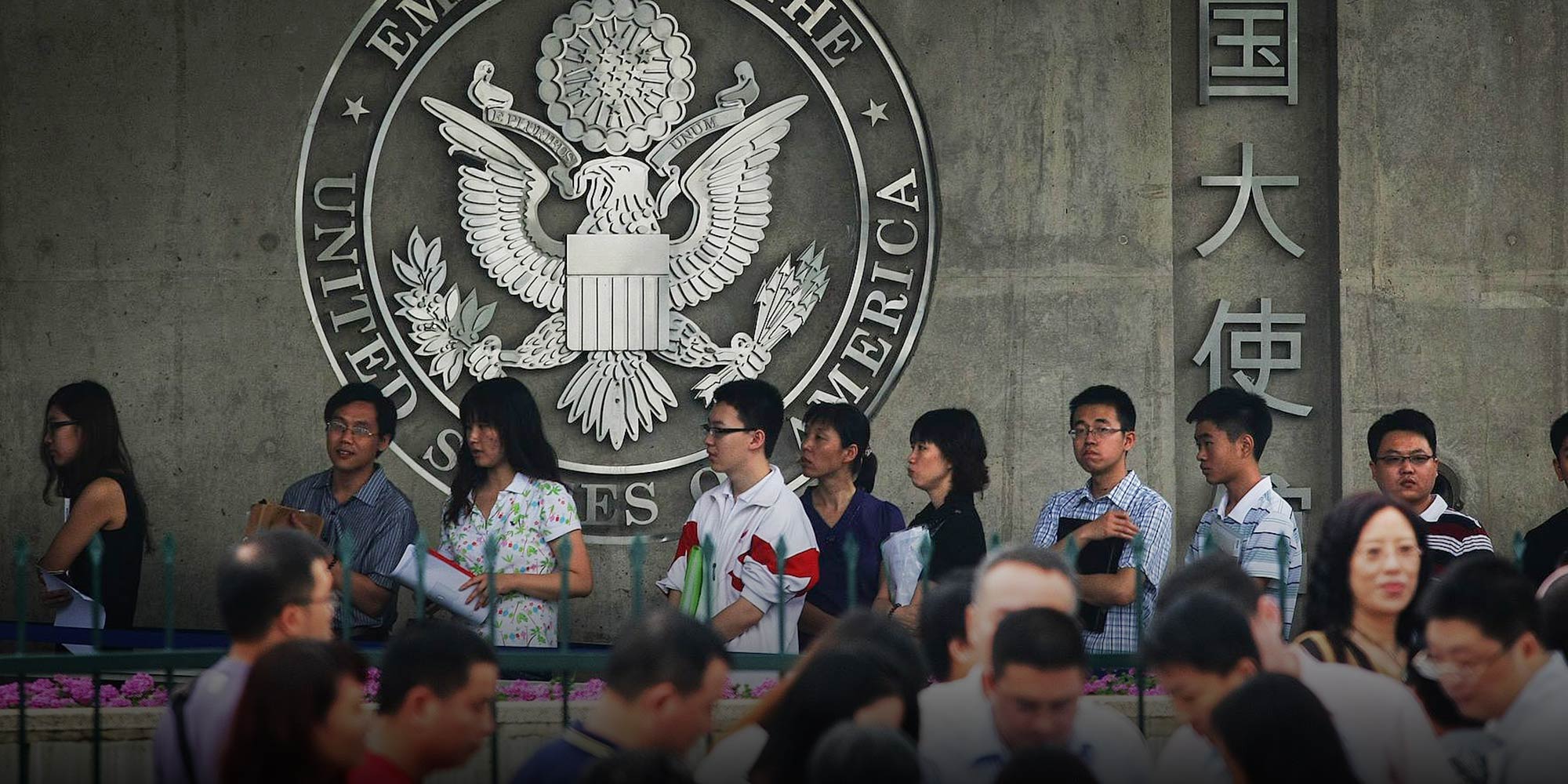 VOICES & OPINION
Why I Joined China's Craze for Expensive US Summer Camps
For the same cost as their Chinese alternatives, American activity camps teach children skills they could never acquire back home.
A few years ago, Shanghai's middle-class families suddenly started sending their kids to summer camps in the U.S. — a trend that continues today. Most families I know pack their children off to American multi-activity camps when they are only 3 or 4 years old. Others wait until their little prodigies start primary school and fill their summers with training camps specializing in English writing, computer programming, or sports.

Soon after summer camps became fashionable, peer pressure began to take its toll on some parents. So many families were sending their children to camp that if you didn't, you would feel as though your child were falling behind. Like taking skiing holidays, playing ice hockey, or learning to ride a horse, sending your children to summer camp became just another middle-class show of wealth and status.

Some parents hope that their children, who generally study at local Shanghai schools, will improve their linguistic ability in an intensive English-speaking environment. By staying in America for a month or longer, they maintain, their children will grow bold enough to communicate in their second language ever more fluently.
Sometimes, however, children are thrust into an English environment before they are ready. I once saw a kid with weaker language skills burst into tears as soon as he realized that English was the camp's lingua franca. His parents, remonstrating with him about the money they'd spent to take him to America, forced the child to stay in the classroom.
Such scenes are awkward for American teachers, most of whom can't relate to public displays of tough love. Feeling that the Chinese child isn't ready, they sometimes invite the parent to take them home and then arrange for a Chinese-speaking teaching assistant to attend camp on the second day, leaving the parent stunned. "A Chinese teaching assistant?" they say. "Doesn't that just cheapen the tens of thousands of yuan I've spent to improve my child's English?"
Most children, however, find the American camp experience highly rewarding. Last year, I sent my daughter — whom I shall refer to by her English name, Charlotte — to an outdoors camp in New York, located in the forest about half an hour's drive from Manhattan. The area boasted a high ropes course, tree-climbing, rock climbing, swimming, and indoor classes held in small wood cabins. My daughter loved it so much that she didn't want to leave, and yearned for the one night a week where the organizers would make a bonfire and the kids were allowed to stay overnight.
The fee for the camp was $1,200 a week. My friends in the U.S. said that I spoiled my children by sending them to such an expensive camp, but I replied that many Shanghai-based camps now charge 6,000 to 7,000 yuan ($880 to $1,030) per week without offering the same living or teaching standards.
Chinese parents with better English skills and experience of living abroad often choose their own U.S. summer camps, while parents with weaker English skills and no experience living abroad tend to go through agencies. The price difference for those who seek third-party agents, however, is huge.
In the U.S., summer camps that charge $1,200 a week are at the higher end of the market. Most camps charge about half this amount. But China's summer camp craze means that many agencies here charge the equivalent of 20,000 yuan per week, which covers the needs of one adult and one child. Many wealthier parents spend nearly 100,000 yuan a month — a jaw-dropping amount of money.
As my daughter attends an international school in Shanghai, I don't send her to camp so she can practice her English. Instead, for several years now, I have chosen outdoor camps where activities often include mountain buggies, kayaking, paddle-boarding, and more.
As a parent, American summer camps have a number of things going for them. First, it is difficult to take part in outdoor activities in Shanghai, because this vast metropolis lacks accessible public space and natural resources. To find a suitable lake, mountain, or beach, you have to travel miles out of town. In the States, meanwhile, there are no such problems, and the countryside air is clean and healthy.
Second, I feel safe letting her go to the U.S. American sports instructors take more time than their Chinese counterparts teaching children how to ensure their own safety and the safety of those around them. In addition, there are always medical facilities close by, something that is not always guaranteed in China's countryside.
Third, the culture of summer camps is another reason for sending my child to the U.S. Children learn how to help others, make friends, follow and even set the rules, integrate with different cultures, and become leaders. At the campgrounds last year, I saw Charlotte blossom from being quiet and shy to leading her team in singing camp songs. I saw her once get into an argument with another child, only for them to hug like they would never see each other again when it was time to go home. It moved me to see my daughter act so maturely at only 5 years old.

To me, raising children who are brave, loving, proactive, and cooperative is far more valuable than testing into elite programs or getting slightly higher grades. One major criticism of China's educational system in recent years is that it only focuses on churning out answers to questions, and that everything hinges on scores in an exam-oriented system. I myself grew up as a Chinese student among that environment, but I want my children to be exposed to more diverse values, live among more diverse cultures, and have a broader worldview. To me, American summer camps embody that worldview better than anything else.
Translator: Katherine Tse; editors: Zhang Bo and Matthew Walsh. 
(Header image: Students and their parents line up for visa interviews at the American embassy in Beijing, June 26, 2012. Chai Cheng/VCG)