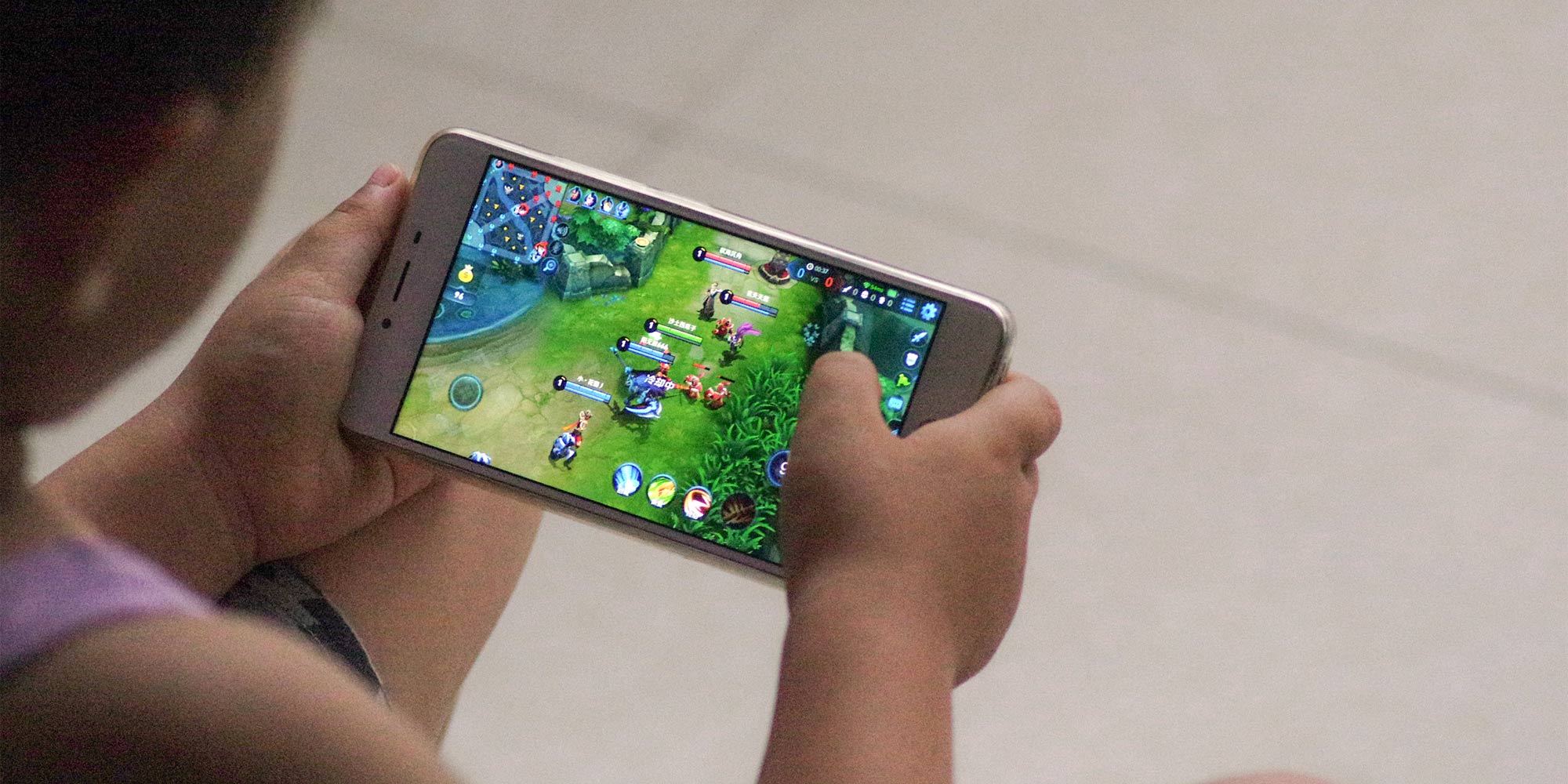 NEWS
Tencent Sets Play Time Limit for Hit Mobile Game
Company behind 'Honour of Kings' hopes new restrictions will curb addiction among young gamers.
The popular mobile game "Honour of Kings" has many Chinese gamers hooked, but as the effects of addiction bleed over into real life, parent company Tencent has decided to impose restrictions on young users amid negative press and falling stock.
Beginning July 4, the new rules will limit the amount of time minors can spend playing the game and give parents a way to monitor their children's gaming activity. Despite the restrictions, a recent commentary in Party newspaper People's Daily criticizing Tencent for adopting a laissez-faire attitude toward managing the game's huge popularity has resulted in a $17.5 billion dip in the company's market value.
The "Honour of Kings" fantasy role-playing game is based on Tencent-owned megahit "League of Legends," wherein users can choose to play as a wide range of imperial heroes and compete with their friends in online battles. "Honour of Kings" has garnered over 200 million registered users, one-quarter of which play daily.
Stressing "healthy" gameplay, Tencent announced on Sunday that users under 12 will be limited by the next game update to one hour of play time per day, and only before 9 p.m. For minors aged 12 to 18, play time will be limited to two hours a day, with no restrictions based on time of day. A second game update will allow parents to use an online platform to monitor their children's gaming habits, and will also prohibit minors from creating multiple accounts to skirt the restrictions. Lastly, Tencent's real-name authentication will be strengthened: Users who do not complete the verification process will be barred from playing.
The new limitations are intended to address escalating parental and societal concerns about gaming addiction, according to a Tencent post on messaging app WeChat, which the company also owns. "We've been paying closer attention to whether adolescents have enough self-control to sensibly allocate play time," read the joint statement from the "Honour of Kings" team. "A game should bring happiness, but excessive gaming cannot bring happiness to oneself or one's parents."
While the news may leave young gamers feeling dismayed, their older peers are siding with Tencent. Cao Longji, 29, plays "Honour of Kings" himself but does not plan on letting his kindergarten-age daughter play. "This game takes a while to play, and it can be misleading when it comes to history," he told Sixth Tone, referring to controversy surrounding how the game portrays Chinese historical figures. "Small children should play happy games relating to education."
And though Zhu Xiujiamei, 30, plays the game every day, she doesn't think children should do the same. "It's not right to allow children to play this kind of game, especially alongside adults," she told Sixth Tone. "Sometimes adults are nasty in the game, and it's really bad to let children see this." Zhu added that her fourth-grade nephew plays "Honour of Kings" using his mother's WeChat account, meaning he will be able to bypass Tencent's new rules.
Beyond addiction, online gameplay can have deadly consequences in real life. On June 22, a 13-year-old student from Hangzhou, in eastern China's Zhejiang province, jumped from a fourth-floor balcony and was seriously injured after his parents scolded him for playing "Honour of Kings." And in April, a 17-year-old girl in southern China's Guangdong province was hospitalized with cerebral complications after playing the game for 40 hours straight.
Though Tencent's new restrictions seem well-intentioned, other forces are stepping in to chastise the company. The People's Daily commentary, published Tuesday to coincide with Tencent's policy going into effect, urged the company to go beyond their three steps and take a more serious attitude in dealing with the negative repercussions felt by many young players. The same day, Tencent shares fell by up to 5.1 percent on the Hong Kong Stock Exchange.
China has long taken a hard-line approach to internet use and online gaming addiction. In April 2007, eight government departments, including the State Administration of Press, Publication, Radio, Film, and Television, the country's media regulator, declared the "healthy" amount of daily internet use for minors to be three hours per day.
The following year, China officially recognized internet addiction as a clinical disorder. Military-style boot camps and clinics purporting to "cure" internet addiction proliferated around the country, with some even resorting to electroshock therapy. A 2016 draft law attempted to ban minors from playing online games from midnight to 8 a.m., requesting that game developers enforce the restriction by linking users' accounts with their national ID cards.
Contributions: Lin Qiqing; editors: Rosanne Dekker and David Paulk.
(Header image: A boy plays Tencent's hit mobile game 'Honour of Kings' in Dezhou, Shandong province, July 2, 2017. VCG)