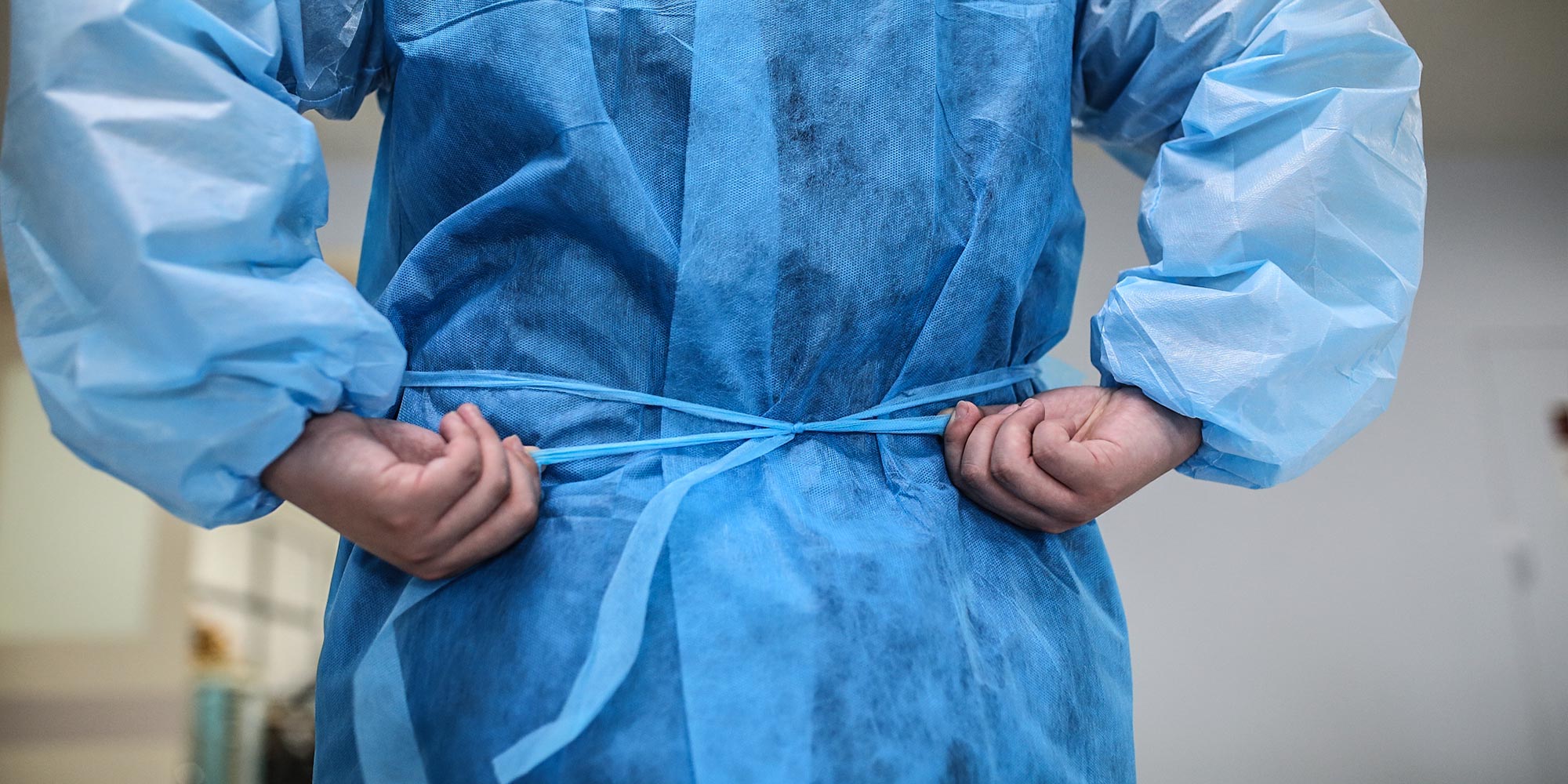 FEATURES
Multisite Policy Gives Doctors a Taste of Private Medicine
New regulations allow doctors more professional freedom, but public hospitals are still afraid of losing talent.
This article is part of a series about health care reform in China.
SHANGHAI — Just days before the enactment of a new national policy giving doctors more freedom to determine how they practice medicine, Xie Feng decided to leave the public hospital system where he had worked for 23 years to take up a position at a private hospital.
Xie is a Shanghai-based pediatrician. Like many Chinese doctors, right after he graduated from medical school in 1994, he crossed the campus lawn and became a resident physician at the neighboring hospital affiliated with the university.
Many Chinese doctors spend their entire careers at one hospital. Until recently, public hospitals typically offered bianzhi positions — state-funded posts at public institutions — in which doctors could enjoy generous pensions, housing benefits, and lifelong job security. The system allowed the state to allocate human resources where needed.
Meanwhile, public hospitals also barred their doctors from practicing elsewhere part time. The rationale was that reducing staff mobility would help hospitals retain talent and keep doctors focused on their one and only job.
However, on April 1 this year, the National Health and Family Planning Commission implemented new national regulations for the management and licensing of doctors, allowing them to practice outside their primary workplace. The rules say that doctors can provide services at an unlimited number of facilities, public or private, so long as they are registered at the provincial level and report all their work sites to their primary employer.
The commission explained that the aim is to standardize practices, limit liability, and relieve the pressure on top-tier public hospitals by making their doctors' services available at second-tier and community-level facilities as well. The new policy follows an announcement from the State Council — China's cabinet — in April 2009 asserting that multisite practice could boost knowledge exchange among hospitals of different ranks. Critics, however, are skeptical about whether hospitals will fully adopt the new rules.
In China, top-tier public hospitals train the country's best doctors, and staff turnover is low. The reliable supply of highly skilled staff attracts patients, but overcrowding and overwork have become major issues. Rural residents also lose out due to expertise being concentrated in urban centers. The multisite policy is part of a raft of reforms that the government hopes will redirect patients to more appropriate services.
The rules also represent an effort to increase doctors' income. A recent survey of nearly 800 doctors weighing in on the regulations found that 70.7 percent of the respondents hoped they could practice at multiple sites. More than 40 percent of those said the purpose would be to boost their income, while 28 percent said they wanted to better realize their professional value by helping more patients in need.
Following the implementation of the new national policy, in early May, nearly 50 doctors from Shanghai's public health care institutions signed contracts with Shanghai Renai Hospital, a private general hospital. "With the new rules in place, more expert doctors have shown interest in offering their services through our platform," the hospital director told local media.
But pediatrician Xie was less enthusiastic. "When you've been in this industry long enough, you grow numb to new policies," he told Sixth Tone.
Despite the appeal of lifelong job security, Xie had set his sights on accumulating diverse experience and developing a range of specialties. He spent 12 years in the surgical department of his university-affiliated public hospital before moving to another public hospital, where he worked for 11 years as an orthopedist.
Prior to the implementation of the national multisite policy, Xie served in a full-time role at the Children's Hospital of Shanghai while also consulting on emergency cases at an international private health care provider, Shanghai United Family Hospital — the institution to which he has since transferred. But moonlighting was only possible because the two hospitals had signed a partnership agreement, according to Xie.
"We needed a stamp of approval from the medical affairs department each time we wanted to practice medicine outside our own hospital," Xie explained. "It was a complicated and drawn-out procedure that would have precluded emergency consultations. But a fast pass was given to our partner hospitals."
Though he supports the new regulations, Xie doubts they will be put into practice. Shanghai started piloting multisite policies as early as December 2011, but Xie said that doctors still faced "unexpected obstacles" if their proposed work sites were not hospital partners.
The issues are rooted in history, according to Ma Jin, executive director of the School of Public Health at Shanghai Jiao Tong University. In China, doctors are treated as perpetual assets of the hospitals that train, employ, and manage them, rather than as independent professionals who can shop around for positions they like.
"The management system for Chinese doctors was developed in the planned economy era," Ma said. "It will take time to change."
Public hospitals still dominate China's health care sector, though the country has begun allowing more private investment and moving the industry in a more market-oriented direction. In 2015, around 85 percent of hospital beds in the country were provided by public facilities, according to data from the National Health and Family Planning Commission.
Doctors' salaries in public hospitals are determined more by their administrative rank than by the number of patients they receive or the quality of the services they provide. According to a report published in May by Medlive.cn, a website serving medical practitioners, Chinese doctors earned an average of 7,144 yuan ($1,055) a month in 2016, signifying a year-on-year increase of 20 percent. A survey of white-collar workers by the nation's biggest job-seeking website, Zhaopin, found that the average national salary was 7,018 yuan per month in the first quarter of 2016.
"It's a must for doctors to work part time outside the public hospitals they serve," cosmetic surgeon Zhang Jingde told Sixth Tone. "My base salary is 5,000 yuan a month. How could I lead a decent life in Shanghai with that money?"
In frustration, Zhang has changed jobs twice in the last three years. In 2013, Zhang left a top-tier general hospital and joined a less reputable public practice, Shanghai TCM-Integrated Hospital, to lead its medical beauty department after being offered two afternoons off each week to work at private hospitals.
But the flexibility Zhang enjoyed was not a universal policy at the hospital, which created an awkward situation for management when his colleagues requested the same leeway. Sixteen months later, Zhang left.
Now Zhang works for another top-tier public health care provider, Shanghai East Hospital, which he said is one of very few that openly allows its doctors to work off-site. Doctors just need to guarantee four full working days and finish their set tasks.
"The tolerance has a lot to do with the management team's confidence: They believe they're providing an attractive mechanism to retain talent," Zhang explained.
Zhang feels that the policy creates a win-win situation for the hospital, which gains patients from having its doctors practice elsewhere. "When we work outside our primary hospital, our identity is still as a doctor from Shanghai East Hospital," Zhang said, "so essentially, we act as branding for our hospital."
However, some doctors reported that even top-tier hospitals that allow multisite practice often restrict it to hospitals just one tier below, hindering the policy's aim of improving services at the grassroots level.
Xie isn't optimistic about the new policy either, especially as few hospitals allow staff to work part time. He regularly worked six days a week in the public system and said he would not have wanted to fill his only day off with more work — he would rather spend the time with his family.
"Without allowing doctors to use part of their work week to practice outside the primary hospital, I see little hope of fundamental change," said Xie. The new regulations are silent on whether doctors should be allowed to work part time.
Yet the private sector does not necessarily allow more freedom: Xie's new contract rules out the option of practicing elsewhere. However, he feels that at a private hospital, he enjoys more respect from his patients and has more time for thorough, quality consultations.
Some worry that granting doctors more flexibility could create challenges for management at public hospitals, which want to retain talent — especially after investing in lengthy, costly training. Patients, too, are concerned that skilled doctors could drift toward private facilities that they can't afford.
Zhuo Yueying, a 72-year-old Shanghai resident, visits a cardiologist at Zhongshan Hospital yearly for her leaky heart valves. She said she can't imagine how much her consultations would cost if her doctor left the public system to join a private practice.
"Just visiting a private clinic for a cold can cost over 1,000 yuan," Zhuo said. "I have no idea how much it would cost to see an expert cardiologist there, and my medical insurance wouldn't cover it."
However, she trusts Zhongshan Hospital's reputation and said she would rather transfer to another cardiologist at the public hospital than follow her current doctor to the private sector.
Though public hospitals in China allow patients to request individual doctors, most patients visit a top-tier public hospital because of their confidence in the institution, Xie explained. "If a doctor leaves a top-tier hospital, they might become nobody," he said. "That's why some top-tier hospitals are fairly confident that most doctors won't simply quit."
Contributions: Qian Jinghua; editor: Qian Jinghua.
(Header image: A medical staff member suits up before a surgery in Beijing, May 10, 2016. VCG)