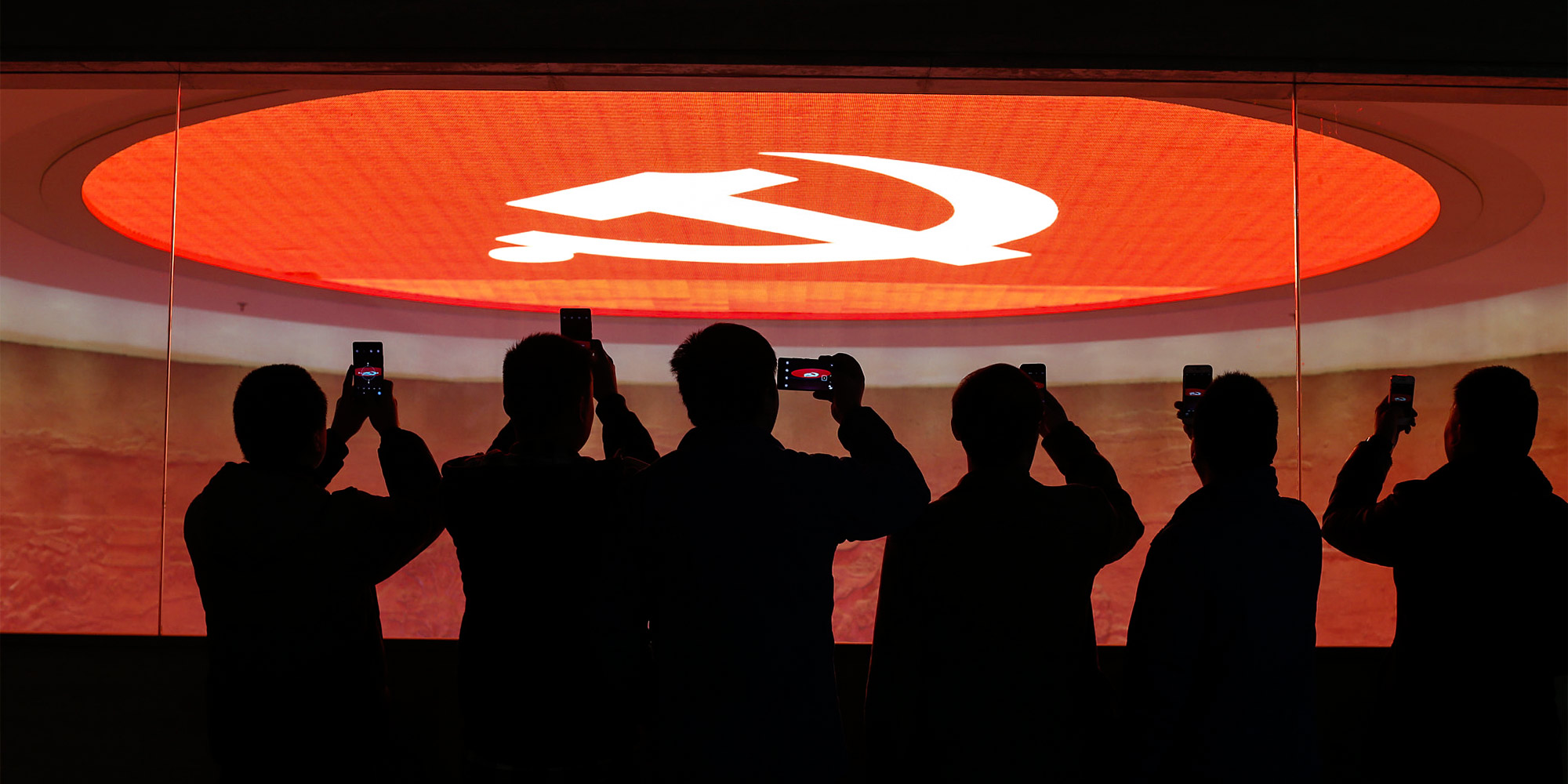 NEWS
'Smart Red Cloud' Tracks Party Cadres' Ideological Correctness
AI and big data platform will help China's communist leaders make better personnel decisions, company says.
Party cadres in southwestern China will soon be scored on their ideological correctness and job performance by a cloud-based artificial intelligence system that tracks everything from their attendance at Party events to comments they post on social media.
The Party school of Sichuan province is collaborating with the platform, whose name translates to "Smart Red Cloud," state newspaper Science and Technology Daily reported Friday. The platform promises to make the selection, assessment, and education of Party cadres "smarter."
The platform has been in development since 2012 by Yunshu Weilai, a tech startup under the University of Electronic Science and Technology of China, located in the provincial capital of Chengdu.
Liang Lihua, the company's marketing head, said one "innovative" function, called "Portrait of Cadres," uses the evaluation of cadres' past performance to predict their ideas and behaviors in the future. He said this feature will be a good supplement to the current personnel system.
"Normally, the selection and appointment of Party cadres is conducted in the form of group discussions by leaders who mainly study candidates' resumes, but one problem is that this lacks sufficient and accurate data for analysis," Liang told Sixth Tone by phone.
"This function, however, will include a couple of criteria for analysis, such as [cadres'] working capacities, their attendance rates at Party activities, and education," said Liang, who added that external information such as online comments, marital status, and homeownership details are also included.
Besides tracking cadres, the platform includes an app that provides information on new policies, as well as activities and training events that Party members can attend. Liang said the platform hopes to reach 2 million users by August.
Zheng Changzhong, an associate professor in the School of International Relations and Public Affairs at Fudan University in Shanghai, told Sixth Tone that technologies like AI and big data will "definitely" impact China's politics. "Such technologies should be used as new methods to strengthen the internal management of the Communist Party, promoting mutual understanding and connection between cadres and the general public so that the needs of the public can be better and more effectively served," he said.
So far, the platform has been adopted by more than 50 Party organizations across the country, including the Communist Youth League, the Ministry of Education, and Party-affiliated organizations, municipal governments, and universities in Sichuan.
Editor: Kevin Schoenmakers.
(Header image: A group of young people take photos of the Chinese Communist Party flag at a museum in Jiaxing, Zhejiang province, Jan. 2, 2016. Yan Zhi/VCG)