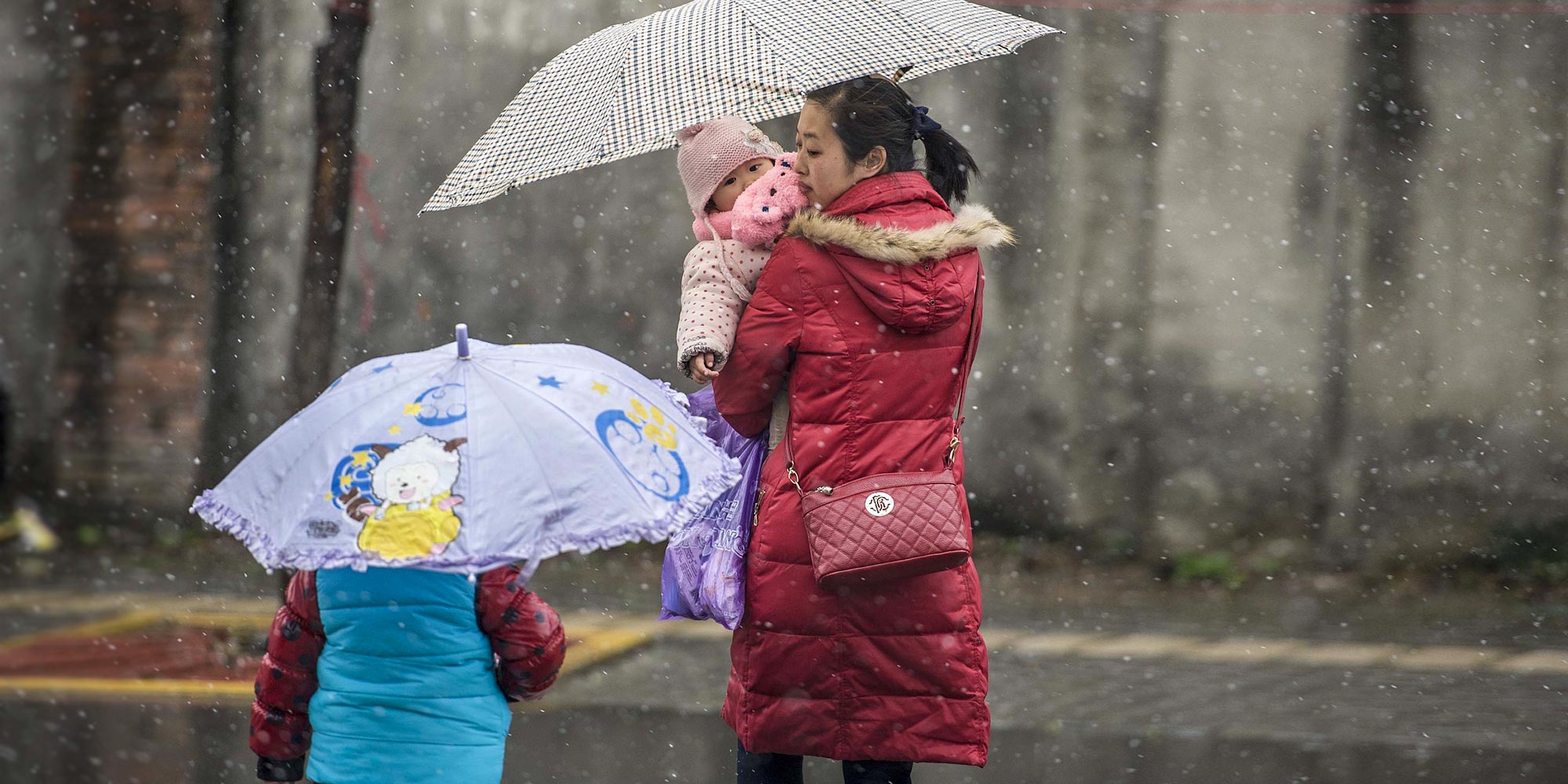 NEWS
Two-Child Policy Makes Life Harder for China's Working Mothers
Report finds that women take on more than twice as much unpaid care work as men.
China's two-child policy is putting a strain on working women, who must contend with traditional gender roles and a lack of child care facilities, a recent report has shown.
Among the key findings of the study, titled "The Care Economy, Women's Economic Empowerment, and China's Inclusive Growth Agenda," is that traditional gender roles persist in the present day. Women devoted 21 hours on average per week to unpaid domestic work — more than twice as much as men, who committed 10 hours a week on average.
Li Bianjiang, a 32-year-old mother who works at a Beijing-based nongovernmental organization, told Sixth Tone that she struggles to maintain a work-life balance. "Sometimes I really want to keep my child company as a mother and don't want to bother his grandparents, but the family's financial situation does not allow it," she said. "I have to leave home to work."
Li's mother-in-law lives with the family to help take care of her grandchild. Still, Li estimates she spends five hours of her day caring for the family. When it comes to house work, she said, "my husband spends relatively little time."
Two of the report's authors, Zhao Yaohui from Peking University and Xiao-yuan Dong from the University of Winnipeg in Canada, presented their findings at a two-day symposium held earlier this week in Beijing, financial news outlet Caixin reported Thursday. Their research was conducted between 2014 and 2017 and focuses on the impact of unpaid care work and welfare policies on workforce participation.
According to data on the World Bank website, the Chinese women's labor participation rate has seen a continuous decrease since the beginning of the '90s. In 1990, 73.5 percent of Chinese women older than 15 had entered the workforce. In 2016, the rate was 63.3 percent. "Care needs and gender equality must be integrated into the broad development agenda; they are not just 'women's issues,'" the researchers wrote in a policy brief based on the study.
The two-child policy, implemented in January 2016, has skewed women's work-life balance even further, the report found. Because public child care is inadequate, and because people retiring at a later age means that grandparents are less available to help out, women find they have few ways to decrease their even greater care workload after having a second child. To minimize the adverse impact of the two-child policy, the researchers suggest that the government launch policies to fully implement paid paternal leave and encourage family-friendly work schedules.
Li's son just celebrated his first birthday two months ago. She doesn't plan to have a second child, but said she would consider it if the family's finances improved. "It's very lonely to be an only child," she said.
Editor: Kevin Schoenmakers.
(Header image: A mother glances back at her elder child on a rainy day in Chaohu, Anhui province, Dec. 27, 2015. Li Yuanbo/VCG)