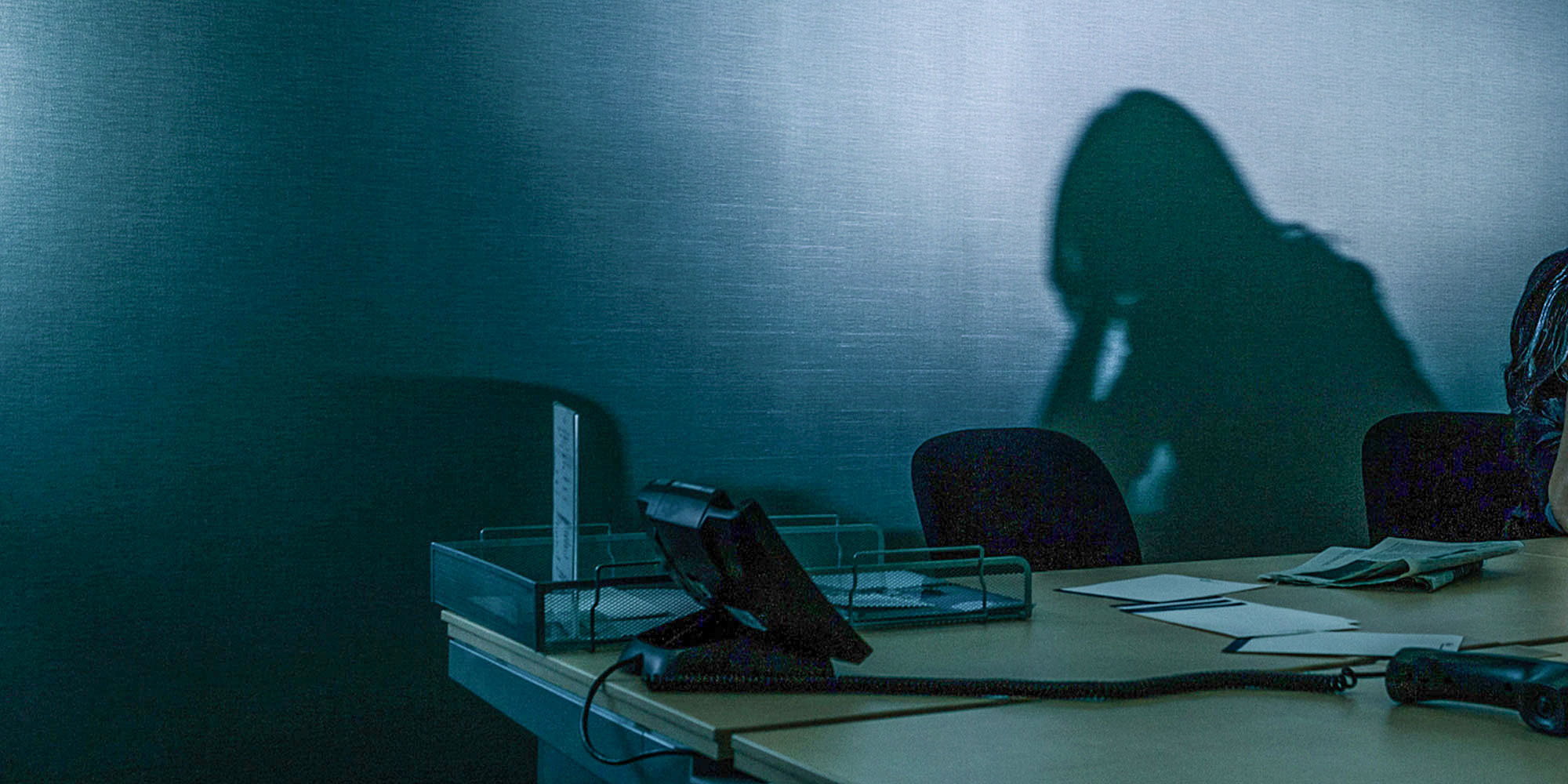 NEWS
Guangzhou Police Search House of Feminist Activists
Anti-harassment campaigners harassed by local authorities.
Three feminist activists behind a recent anti-sexual harassment campaign on Tuesday morning had their apartment searched by police, who said they suspected the women had been printing clothing bearing offensive slogans.
Guo Jing, one of the residents of the apartment in question, told Sixth Tone that the landlord had asked them on Friday to move out, saying the police had been calling him and that it was affecting his sleep.
"I left the house at around 9 a.m. this morning, and when I opened the door I saw the landlord with an assistant police officer," Guo said on Tuesday. "They had parked one of those big police vans in the alley outside our apartment."
"They said that two of our friends had implicated us. They were trying to create conflict between us," Guo added, referring to a group of activists. Recently, they had been involved in the effort to display an anti-sexual harassment billboard in the Guangzhou subway — and, after being rebuffed, in the subsequent "I Am a Billboard" campaign to crowdsource their message.
The three women had T-shirts previously used in the "I Am a Billboard" campaign in their apartment, bearing the slogan "Temptation is no excuse; stop the wandering hands." But Guo said that when the police officer looked at the shirts, he made no comment about them being unlawful.
Ding Jinkun, a lawyer at DeBund Law Offices in Shanghai, told Sixth Tone that assistant police officers "need to come with [full] police officers, as they do not have legal authority on their own." They would also need to bring a search warrant, he added. Guo said that neither the assistant officer nor the community police officer who later joined presented her with a search warrant. Sixth Tone contacted the Haizhu District police department and were instructed to speak to their press office, for which they were not able to provide a telephone number.
In May, Guangzhou police ordered Zhang Leilei, a friend of the three women and the driving force behind the "I Am a Billbord" campaign, to leave the city for a year. Zhang told Sixth Tone on Tuesday that her parents have recently been getting phone calls from police officers telling them their daughter posted "disorderly" microblog entries.
Despite the Guangzhou government's apparent disapproval of the anti-harassment campaign, the city's subway announced on Friday that it would begin offering female-only train cars.
Guo and the two women she shares the apartment with have not decided what to do next. "We will act according to the law and our contract with the landlord," Guo said. "We do not want to do anything illegal."
"I can understand my landlord [and his predicament]," said another of the women, who asked to be identified by the pseudonym Xiongzi. "But what we are doing is a good thing. We are trying to push society forward, and while you can't say that what we are doing will have a direct impact on him, he has female relatives — he has a daughter and granddaughter."
Additional reporting: Wang Lianzhang; editor: Kevin Schoenmakers.
(Header image: Vetta/VCG)