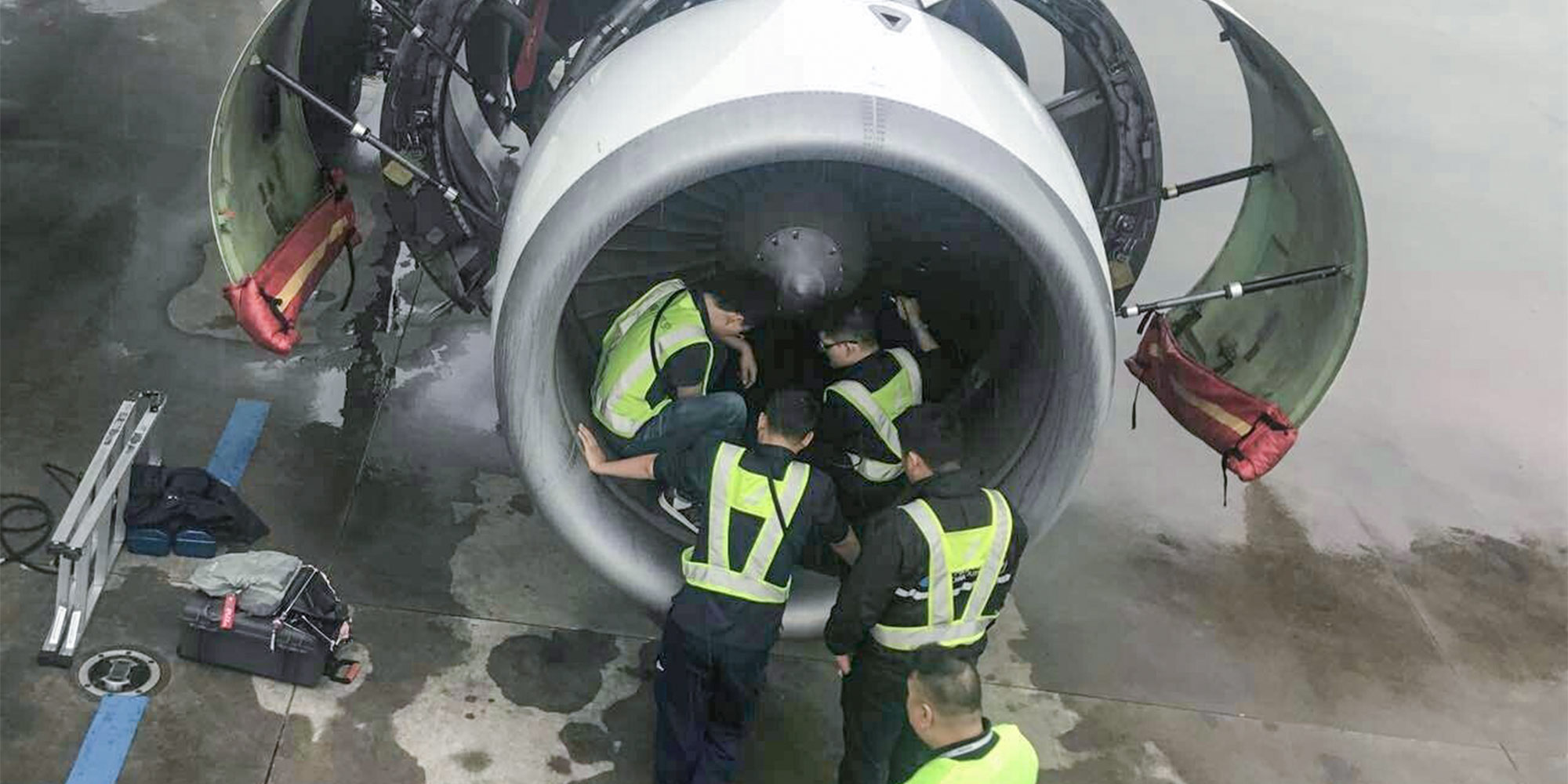 NEWS
Flight Delayed After Woman Throws Coin Into Engine for Good Luck
80-year-old passenger who caused Shanghai-Guangzhou flight to be grounded for five hours detained by police.
A flight from Shanghai to Guangzhou was delayed over five hours on Tuesday after an elderly passenger threw a handful of coins at one of its engines to bestow luck upon the passengers.
According to a statementissued on the official Weibo microblog of the Shanghai police, the 80-year-old woman — identified by her surname, Qiu — threw nine coins toward the engine as she was ascending steps to the China Southern Airlines aircraft. One of the coins entered the engine. Qiu, who the statement said is a devout Buddhist, was promptly taken into police custody, while the remaining passengers waited for safety inspections of the aircraft's left engine to be carried out.
Photos published on online news portal Tencent show the engine cover being removed as engineers from the airline carried out inspections. In another photograph from the scene, an engineer holds several coins in his hand amounting to 1.7 yuan (around $0.25).
More than five hours after its scheduled departure time, the same aircraft eventually took off from Shanghai Pudong International Airport at 6:16 p.m., according to flight tracking website Flightradar24.
Last year, China Southern Airlines vowed to impose a flying ban for those on China's travel blacklist, introduced in 2016 by the China Air Transport Association to punish passengers whose unruly behaviour disrupts or delays flights.
Following Tuesday's incident, the airline reminded passengers on Weibo to respect China's civil aviation laws and regulations. "Behavior that endangers civil aviation safety is prohibited," said the statement. In the comments that followed, many social media users voiced their outrage at the woman.
"If they don't make her pay compensation or if she doesn't go to prison, then I'll go make my own wishes," wrote one user. "Let's all go make wishes until the airline closes."
Editor: Kevin Schoenmakers.
(Header image: Aircraft maintenance staff look for coins thrown into an engine by a passenger at Pudong International Airport in Shanghai, June 27, 2017. From Weibo user 'Ximen Buan')