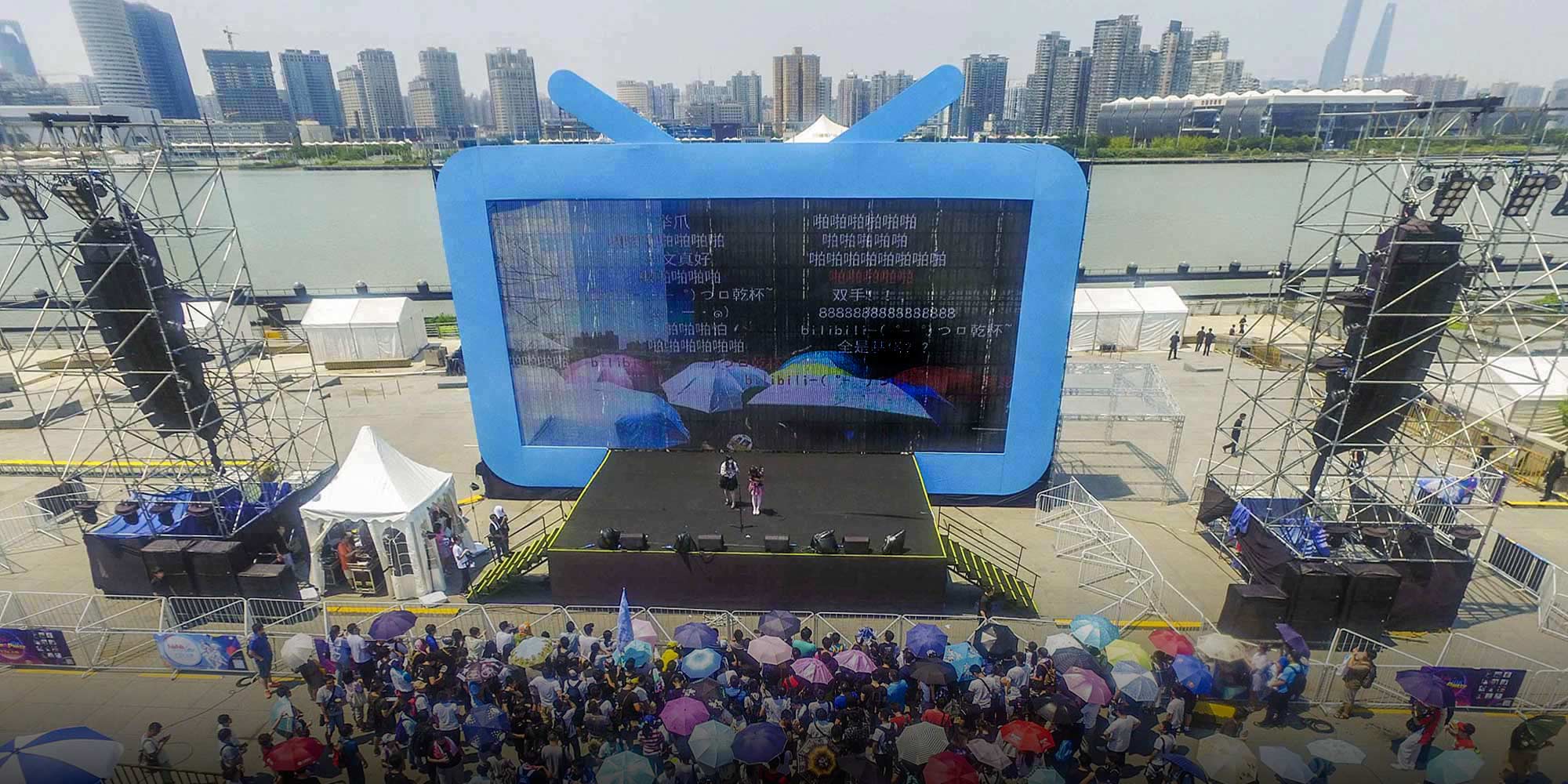 NEWS
Popular Video-Streaming Site Says No to Anonymous Uploaders
Bilibili becomes the latest online entertainment platform to come under scrutiny.
Video-sharing website Bilibili will require uploaders to register with their real names, the latest development in the increased supervision of China's booming online entertainment industry.
Beginning July 5, if users in China wish to post videos on the platform, they must link their account to their mobile phone number, which is registered using their real name, Bilibili said in a statement on Sunday. Video-makers from overseas and Chinese residing abroad are required to upload copies of their identity documents, such as passports or residence permits, the statement added. The new policy does not apply to users who watch and comment on videos but don't upload their own content.
The decision was made "in response to related policies and rules," Bilibili said without elaborating. The website did not immediately respond to Sixth Tone's request for comment.
An enclave for lovers of anime, comics, and video games, Bilibili is known for its freewheeling web culture, perhaps most evident in the wisecracks and snarky humor of its "bullet screens" — user-generated comments that scroll across the screen as a video plays. The real-name registration requirement, intended to comply with China's newly adopted cybersecurity law, has been met with opposition from the website's content creators.
"This is ridiculous!" said a video producer who goes by the nickname "Little Q" but only agreed to speak to Sixth Tone if her real name were withheld. "I don't think Bilibili is good at protecting user privacy… I'd rather not post videos anymore if they're going to ask me to give my ID card."
China's online community — which has cultivated a reputation for being a hotbed for both creativity and fraud — has recently found itself in the crosshairs of media-regulating authorities. Last year, the Cyberspace Administration of China, the country's internet watchdog, asked companies offering popular web services such as live-streaming and bullet screens to better monitor and control user-generated content. In a recent nationwide inspection of 50 major live-streaming platforms, Bilibili, along with many of its competitors, was ordered to suspend operations for 14 days for "seriously violating the rules."
The real-name registration policy came just days after regulators ordered three popular internet platforms — microblogging site Weibo, video-streaming site AcFun, and news site iFeng — to stop their video-streaming services. The three companies had not obtained the necessary licenses to stream audio and visual content online, and were nonetheless broadcasting content about political and social issues that was "not in line with regulations" and that "advocated negative voices," the government's media monitoring agency, the State Administration of Press, Publication, Radio, Film, and Television, said in a statement last Thursday.
Earlier this month, the cyberspace administration shut down dozens of WeMedia accounts on messaging app WeChat, worrying investors and netizens alike.
Editor: David Paulk.
(Header image: A view of a public event organized by video-streaming website Bilibili in Shanghai, July 23, 2016. Lai Xinlin/Sixth Tone)