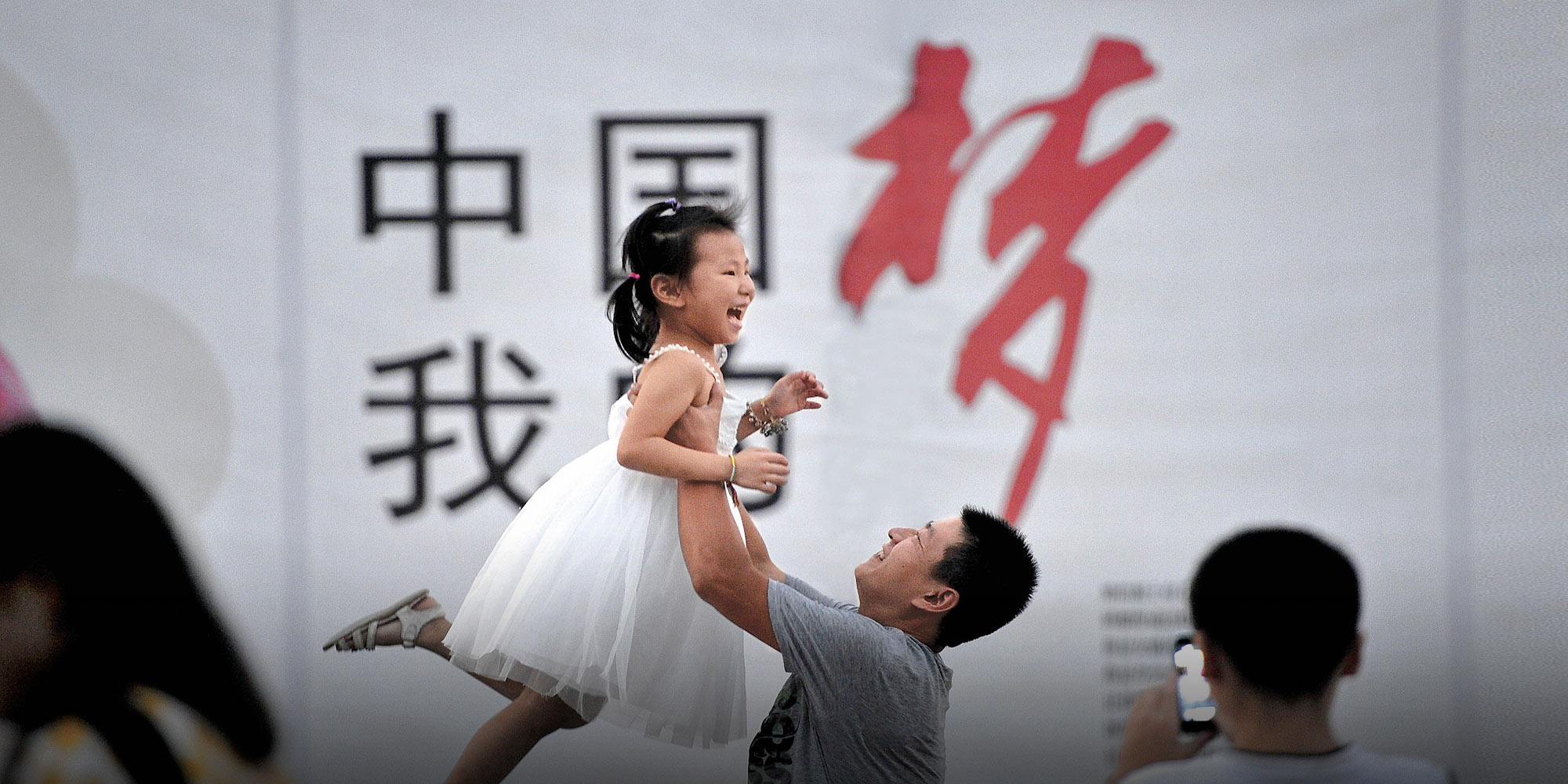 NEWS
Chinese Cinemas to Show Patriotic Trailer Ahead of Screenings
In preparation for an important Party meeting later this year, four videos remind viewers of key ideological points.
Moviegoers in China will have to watch public service advertisements that extoll the "China Dream" and other ideological slogans, according to a directive from the country's media regulator that will take effect July 1.
Industry insiders told Sixth Tone that cinemas have been instructed to show one of four minute-long videos collectively titled "The Glory and the Dream" before every movie screening. The clips will be shown from July through October in the run-up to the Communist Party's 19th National Congress in November — China's most important political event held every five years.
According to a document issued by the film department of the State Administration of Press, Publication, Radio, Film, and Television on June 22 and seen by Sixth Tone, the four videos' themes are: "The China Dream," "The Core Ideology of Socialism," "The Four Comprehensives," and "The 'Five-in-One' General Layout."
The videos were produced by state broadcaster CCTV and first shown on June 24. They feature more than 30 entertainers and filmmakers, including famous actors Jackie Chan and Li Bingbing.
The "China Dream" has long been an important element of President Xi Jinping's new strategy, Zheng Changzhong, an associate professor at Fudan University's School of International Relations and Public Affairs, told Sixth Tone. 
"The format of the video is like other pre-film advertisements. From July 1, the video should be screened before films start," an employee of Shanghai United Cinema, one of the largest theater chains in China, told Sixth Tone. "We will do as the government requires us to." The employee requested anonymity because he was not authorized to speak publicly on the subject.
"When we watched movies in my youth, there would always be news broadcasts about meetings, visits from leaders, and bumper harvests," independent scholar and columnist Qiao Mu told Sixth Tone. "China is repeating its history." 
Editor: Kevin Schoenmakers.
(Header image: A father lifts his daughter into the air in front of a wall poster for the 'China Dream' in Xi'an, Shaanxi province, Aug. 22, 2013. Liu Qiang/VCG)