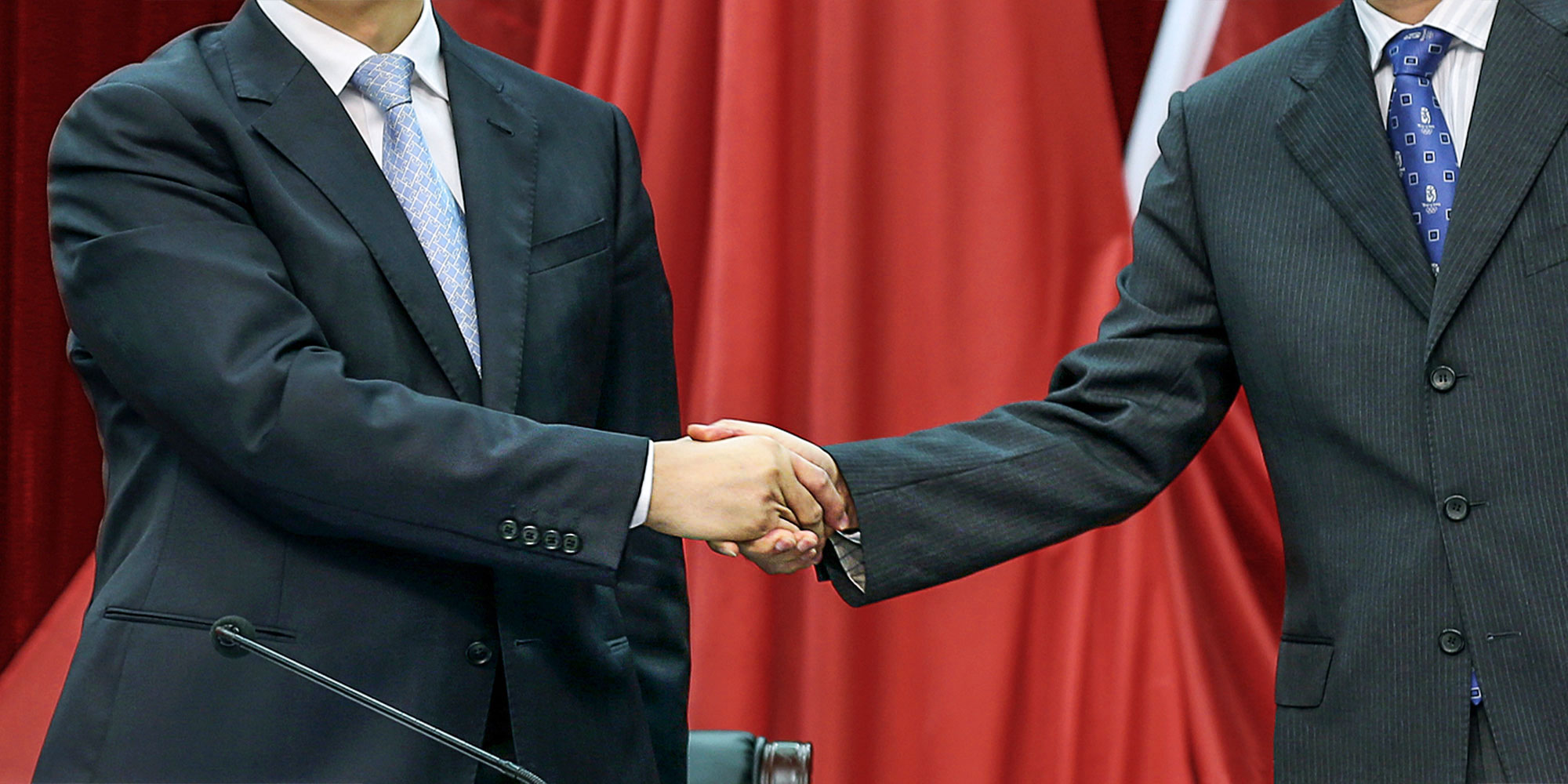 NEWS
Call Me Comrade, Party Paper Commentary Reminds Cadres
Authors urge Party members to reappropriate a term long embraced by China's LGBT community.
An opinion piece published Friday in Party newspaper People's Daily called on Chinese officials to stop calling their superiors "boss" or "older brother," and instead revert to the communist classic, "comrade."
The authors argue that referring to all cadres by the same epithet will create harmony among all levels of the Party, promote inter-Party democracy, and avoid hierarchy. 
The commentary follows another People's Daily opinion piece on Wednesday suggesting that local leaders attach too much importance to their titles. The earlier article criticized local newspapers, which are state-controlled, for devoting too much space to introducing officials and their often lengthy job descriptions. As an example, it referred to a 2015 article about a storehouse fire in which more than half the text was devoted to the names and titles of the officials involved.
This isn't the first attempt to bring "comrade" back into official parlance. In 2014, the Party abolished numerous outdated regulations pertaining to its organization and discipline, but decided to keep the rule that cadres refer to themselves and each other as "comrade." 
But to many people, the word is no longer exclusively for Party members. For years, the country's gay community has been using it liberally as a term of affection. Beginning with a 1989 LGBT film festival in Hong Kong, the association of "comrade" with gay culture has now become widely accepted in China. A search for "comrade" on China's most popular search engine, Baidu, brings up numerous results for LGBT history and movies, with little mention of the term's political connotations.
The local government of Xinxiang, a city in central China's Henan province, in 2016 reinforced the directive that everyone from cadre leaders to workers should refer to each other as "comrade." But the order was met with resistance by the Party members themselves, who were reluctant to call their superiors "comrade" for fear of appearing disrespectful or causing them to lose face.
Editor: Kevin Schoenmakers.
(Header image: Two officials shake hands at a political meeting in Guiyang, Guizhou province, July 5, 2013. Peng Nian/VCG)