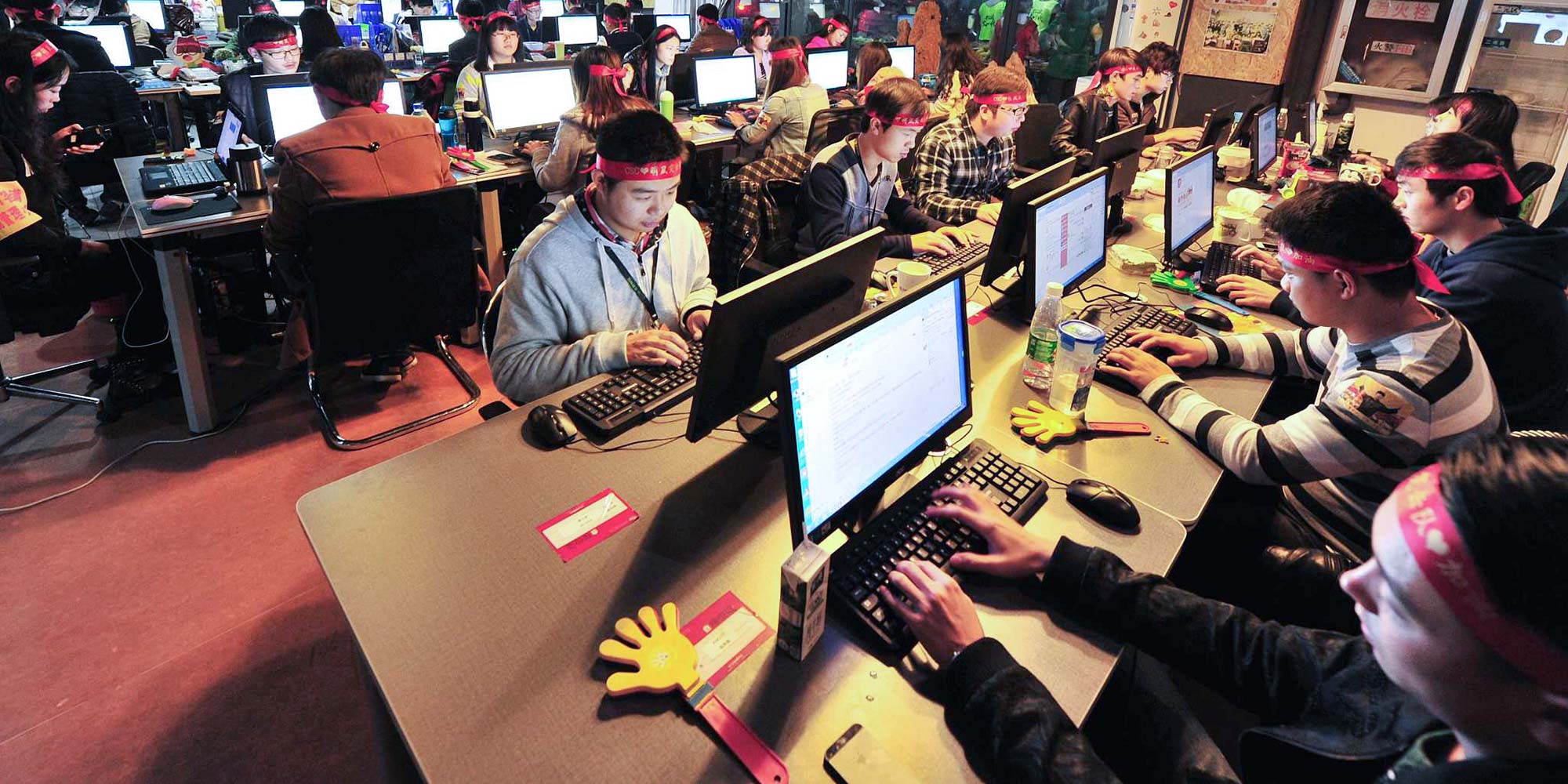 NEWS
In Judicial First, Man Imprisoned for Fake Taobao Reviews
As the e-commerce industry grows, 'brushing' companies cash in on merchants hoping to inflate their standing.
A man has been sentenced to five years and nine months in prison for generating fake transactions and product reviews for merchants on Taobao, China's largest e-commerce platform, The Beijing News reported Wednesday.
The case marks the first time a suspect charged with this offence, also known as "brushing," has been found to bear "criminal responsibility," which carries with it harsher penalties and reflects the stepping-up of official efforts to curb widespread misbehavior in China's e-commerce ecosystem.
Besides imprisonment, the accused, identified only by his surname, Li, was fined 920,000 yuan ($135,000) for "breaking national regulations, knowingly spreading fake information online through publishing services for profit, and disrupting the market order with serious consequences." The case was heard by a district court in Hangzhou, an e-commerce hub in eastern China's Zhejiang province.
Li started his fake transactions platform, the Zero Network Business Alliance, in February 2013. Merchants could pay for teams of bogus buyers to purchase empty packages and leave positive reviews, giving consumers the impression of high sales and increasing stores' credibility ratings on Taobao.
By June 2014, Li had accumulated more than 900,000 yuan in profits. During the hearing on Tuesday, Li said he had been aware that he was violating Taobao's rules but had not realized his activities were against the law.
With the e-commerce industry booming, brushing services are big business in China. Yesterday, 62 individuals were arrested in Heilongjiang, a province in northeastern China, on suspicion of cheating Taobao stores out of 2.47 million yuan since March through three scam fake review sites.
In 2014, over 680 companies and 500 chat groups engaged in brushing, with total sales worth over 600 billion yuan. Similar services have been used to generate positive TV show reviews on social media and to manipulate viewership numbers on video-streaming platforms.
Li's landmark case is the latest official effort to curb the practice on an e-commerce platform. In 2016, state broadcaster CCTV's "315 Evening Gala," coinciding with World Consumer Rights Day on March 15, put a spotlight on fake reviews and transactions, naming and shaming e-commerce sites, including Taobao, for the ease with which their ratings could be manipulated.
China's major e-commerce platforms are taking their own measures to counter online fraud, too. From Feb. 15 to March 15 last year, Alibaba, Taobao's parent company, punished over 22,000 online stores for engaging in false transactions by lowering their search rankings, and closed another 6,000 stores. In a case that was the first of its kind, Alibaba last December sued a fake transactions company for 2.16 million yuan. And in 2015, e-commerce company JD.com fired an employee for telling stores they could buy fake transactions as part of a company-endorsed scheme.
Zheng Junfang, Alibaba Group's chief platform governance officer, told Sixth Tone: "Taobao has always dealt strongly with credibility-distorting behavior. We currently have a number of measures in place to counter this, including a verification system, manual audits, and a reporting system for users."
Even the platform's preventive measures themselves have been known to be manipulated. In 2014, a Taobao store owner was prosecuted for paying to have a rival store flooded with fake transactions and reviews. The competitor was punished by Taobao with a reduced search rank, resulting in an estimated 159,000 yuan in losses.
Liu Shenglong, owner of a Guilin-based musical instruments store on Taobao, told Sixth Tone that he has yet to notice the effects of measures to counter fake reviews. "I don't feel any particular reduction in this phenomenon," he said. "Taobao is taking steps to solve this problem, but their efforts aren't striking hard enough. However, I think that official rules and laws will be improved over time."
Nonetheless, the current measures in place seem enough to frighten store owners like Liu. "I thought about doing it but didn't," he said, referring to buying fake sales and reviews. "It's risky and not a proper way of making money."
Additional reporting: Wang Lianzhang; editor: Kevin Schoenmakers.
(Header image: Service staff for a Tmall shop assist customers from an office in Wuhu, Anhui province, Nov. 11, 2014. An Xiaoan/VCG)