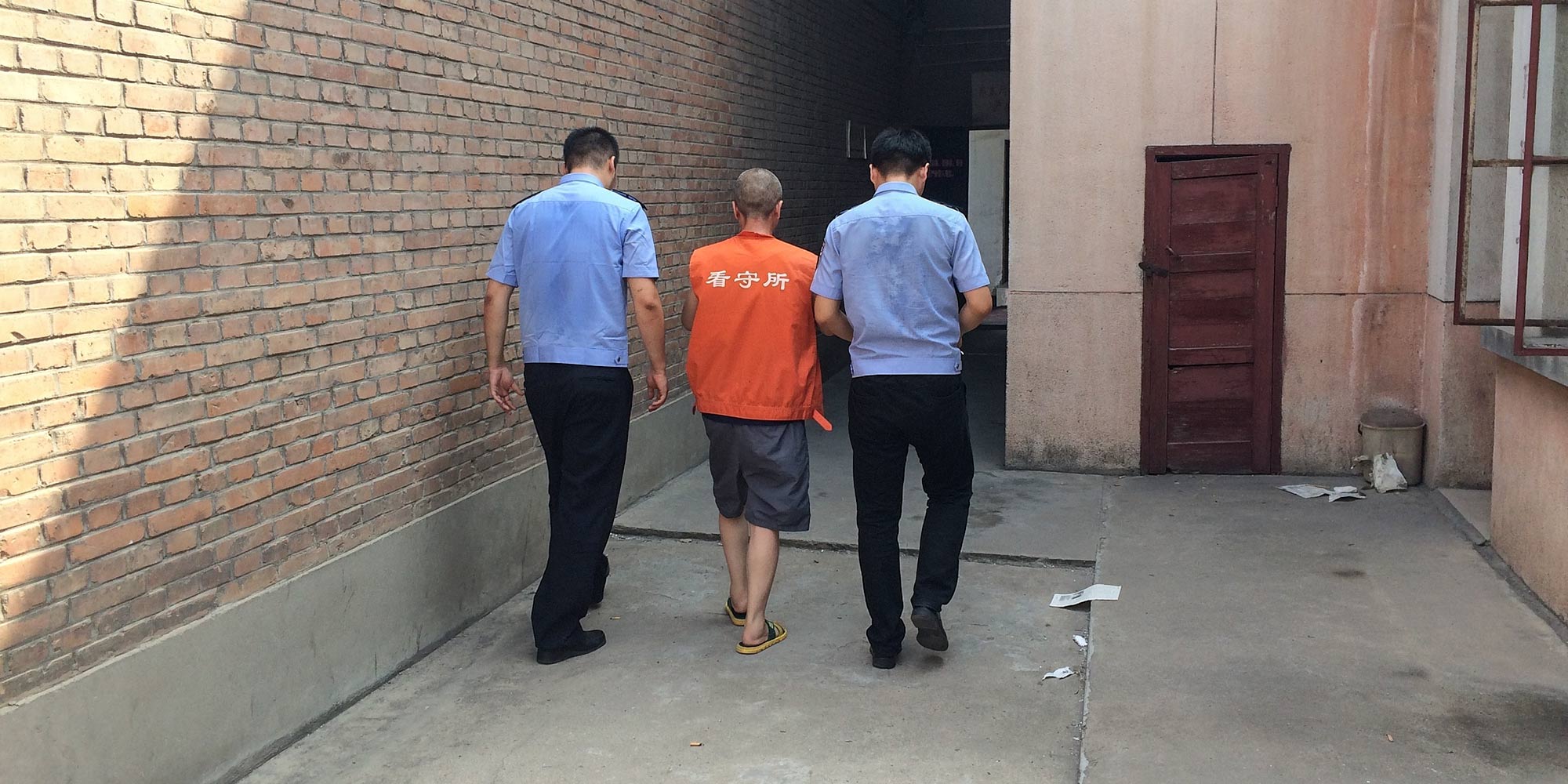 NEWS
Lawyers Skeptical About China's New Detention Center Law
Updated legislation follows several cases of detainees dying under suspicious circumstances.
People held in detention centers should be seen as suspects instead of criminals, and their rights should be better respected, according to a new draft law for detention centers recently published by China's Ministry of Public Security.
Lawyers have long called for such legislation following cases of suspects in police custody dying under suspicious circumstances.
The law, for which the ministry is soliciting feedback, would replace the current Detention Center Regulation that was enacted in 1990 and hasn't been revised since. Experts say it is outdated — it's based on the 1979 Criminal Procedure Law — and provides limited guarantees of detainees' legal rights.
The ministry said in an announcement on its website on Thursday that the new law was drafted because the existing regulation "lags behind developments in the country's legal system," with particular emphasis on the safeguarding of human rights.
The new law includes "respecting and guaranteeing human rights" in its general provisions. Even though China's legal system convicts nearly all criminal suspects, the new legislation changes mentions of the term "criminal" to "suspect" or "the accused," as detention centers house people who have been charged but have not yet been issued a verdict. The law also stipulates that all centers should evaluate prisoners' health, personalities, and their cases to assign them appropriate facilities.
In March 2013, 11 lawyers from around China jointly suggested to the central government that detention center regulations needed revision, as they had become a weak link in the country's judicial system. Previously, there had been several high-profile incidents in which detainees died under suspicious circumstances.
In February 2009, a young man named Li Qiaoming died while in custody at a detention center in southwestern China's Yunnan province. Local police said that he died after hitting a wall while playing hide-and-seek.
In another case in February 2010, a man named Wang Yahui from central China's Henan province was found dead at a detention center. Local police explained that he died after drinking water that contained medicine, but family members discovered that his body was bruised and had been mutilated.
Shanghai-based criminal lawyer Ding Jinkun told Sixth Tone that in recent years, there has been a decrease in cases of police extorting confessions through torture thanks to improvements to criminal procedure law, which now better guarantees suspects' legal rights. Detention centers are giving lawyers better access to their clients, but the situation can vary enormously from city to city, said Ding, who works with DeBund Law Offices.
"In Shanghai, the procedure for a lawyer visiting a suspect has been much simplified," Ding said. "But in other places, it might remain as complicated as before: Lawyers must provide numerous documents stamped with seals in order to visit. This infringes on the suspects' right of defense."
Lawyers and scholars argue that although the new law is another step in the right direction, there are still caveats. Professor Wu Jiaqing from South China University of Technology's School of Law insisted that legislation governing detention centers should come from the National People's Congress, China's top legislative body. "The fact that it's been drafted by the Ministry of Public Security means that it would not be beneficial for the safeguarding of suspects' and criminals' human rights," he was quoted as saying in a report from The Paper, Sixth Tone's sister publication.
"There is continued progress in our judicial culture," said Ding, "but its pace has been a bit slower than we anticipated."
Editor: Kevin Schoenmakers.
(Header image: A suspect is escorted by guards at a detention center in Xianyang, Shaanxi province, Aug. 17, 2016. Ma Xinbin/VCG)