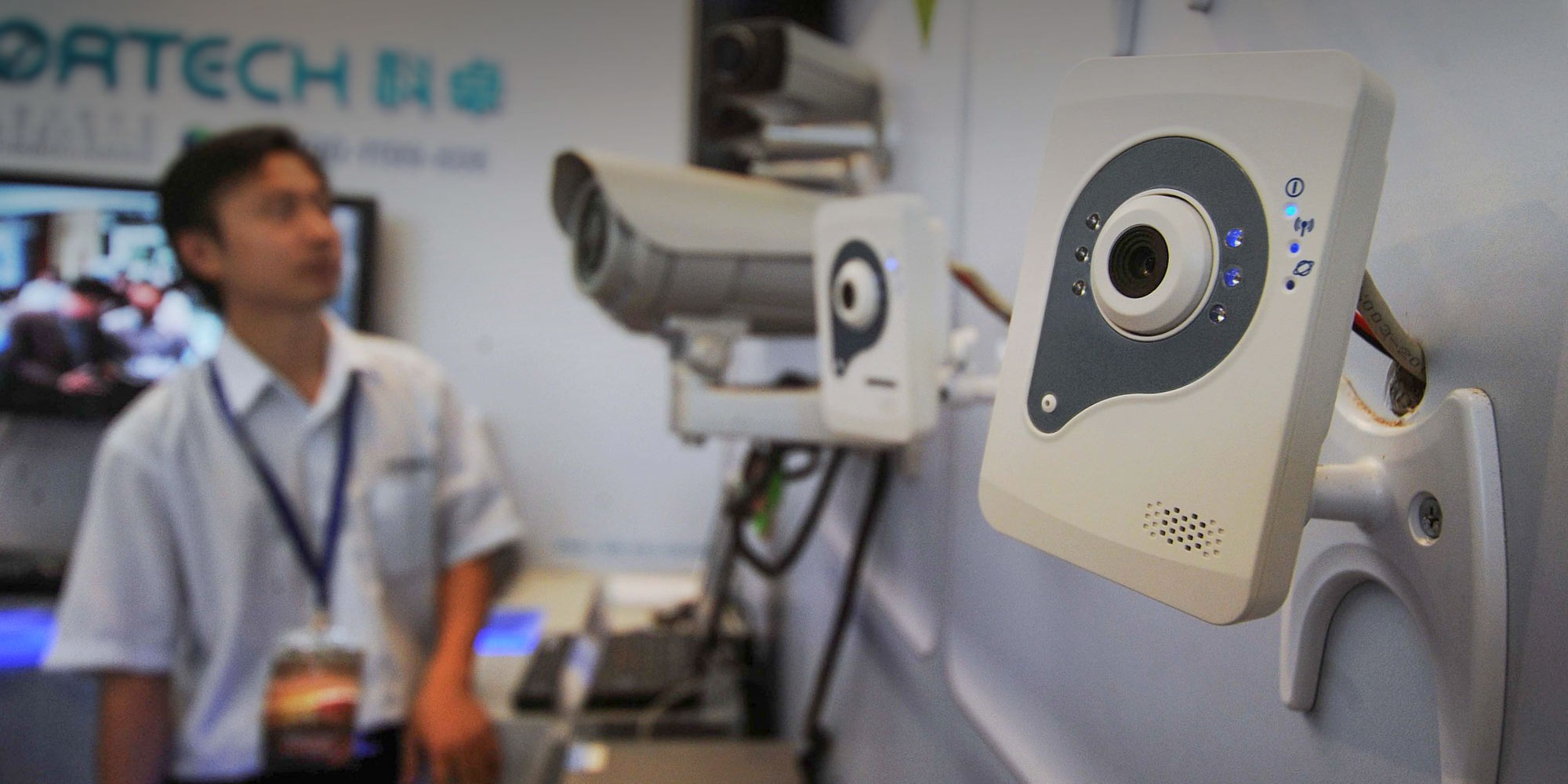 NEWS
Hackers May Have Access to Your Baby Camera, Says Government
China's quality control bureau finds that 80 percent of surveillance products tested are vulnerable to cyberattacks.
Parents who set up a camera in their child's room might enjoy the peace of mind of being able to check in on them at any time using their smartphones, but hackers might be watching, too, warns China's quality inspection bureau.
On Sunday, the Administration of Quality Supervision, Inspection, and Quarantine (AQSIQ) issued a security risk warning for online surveillance cameras. Of the 40 products the bureau inspected to determine whether they met national information security standards, 80 percent were at risk of having their streamed content intercepted by hackers.
According to the results of the AQSIQ's inspection, 28 products — serving a range of functions from home security to monitoring of children, pets, and elderly family members — did not encrypt the information they transmitted, 20 used weak passwords, 10 had back-end loopholes allowing streamed content to be accessed, and 5 had back-end loopholes allowing saved content to be downloaded.
State broadcaster China Central Television also ran a story on Sunday about surveillance technology being vulnerable to hackers. With simple scanning software, cameras' internet protocol (IP) addresses can be easily cracked, CCTV reported, with hackers being able to access the streams at will.
For just 188 yuan ($28), the CCTV reporter purchased two different kinds of scanning software from a seller she found in an online chat group, who also provided instructions on how to use the products. By inputting the IP addresses, usernames, and passwords given to her by the vendor, she was able to access a security camera feed inside a stranger's home. In some corners of social messaging platforms like QQ, the report said, nefarious netizens may share up to 400 IP addresses per day.
A hacker with the online handle "Keep Kissing Bravely" told the reporter that he could easily earn more than 500 yuan in one day. The business, he said, is profitable: With his hacking skills, Keep Kissing Bravely promised that his protégés could earn 10,000 yuan a month, attracting interest from dozens of aspiring hackers.
Surveillance cameras at supermarkets, bars, hotels, and traffic intersections are no less susceptible to hackers if they don't have strong passwords, Xu Yuan, a senior engineer at China's Computer Emergency Response Team, told CCTV, adding that this phenomenon is ubiquitous around the world.
The AQSIQ advised consumers to pay close attention to product quality, and to always make purchases through the proper channels. It also recommended that users change their passwords from the default setting and update their systems frequently.
The internet era is no stranger to information leaks. In July 2016, 6,000 private videos of newborn babies were stolen by hackers from a hospital in Anhui, eastern China, and uploaded to a video-sharing website. And after personal information from customers of China Eastern Airlines and online travel service Qunar was leaked to phone scammers, the two companies were court-ordered in March 2017 to issue public apologies.
But Wang Tingting, a 31-year-old mother who has a camera set up in her toddler's room, told Sixth Tone she wasn't too worried about hacking. "As long as you change the password [from the default], there should be no problem," she said.
Other mothers don't seem to care whether their lives are being monitored by strangers. "Let the leaks go," Shanghai native Yang Anqi told Sixth Tone. "It's just footage of people coddling babies."
Additional reporting: Ni Dandan; editor: David Paulk.
(Header image: Surveillance cameras are on display at a home security exhibition in Shanghai, May 26, 2011. Yang Yi/VCG)