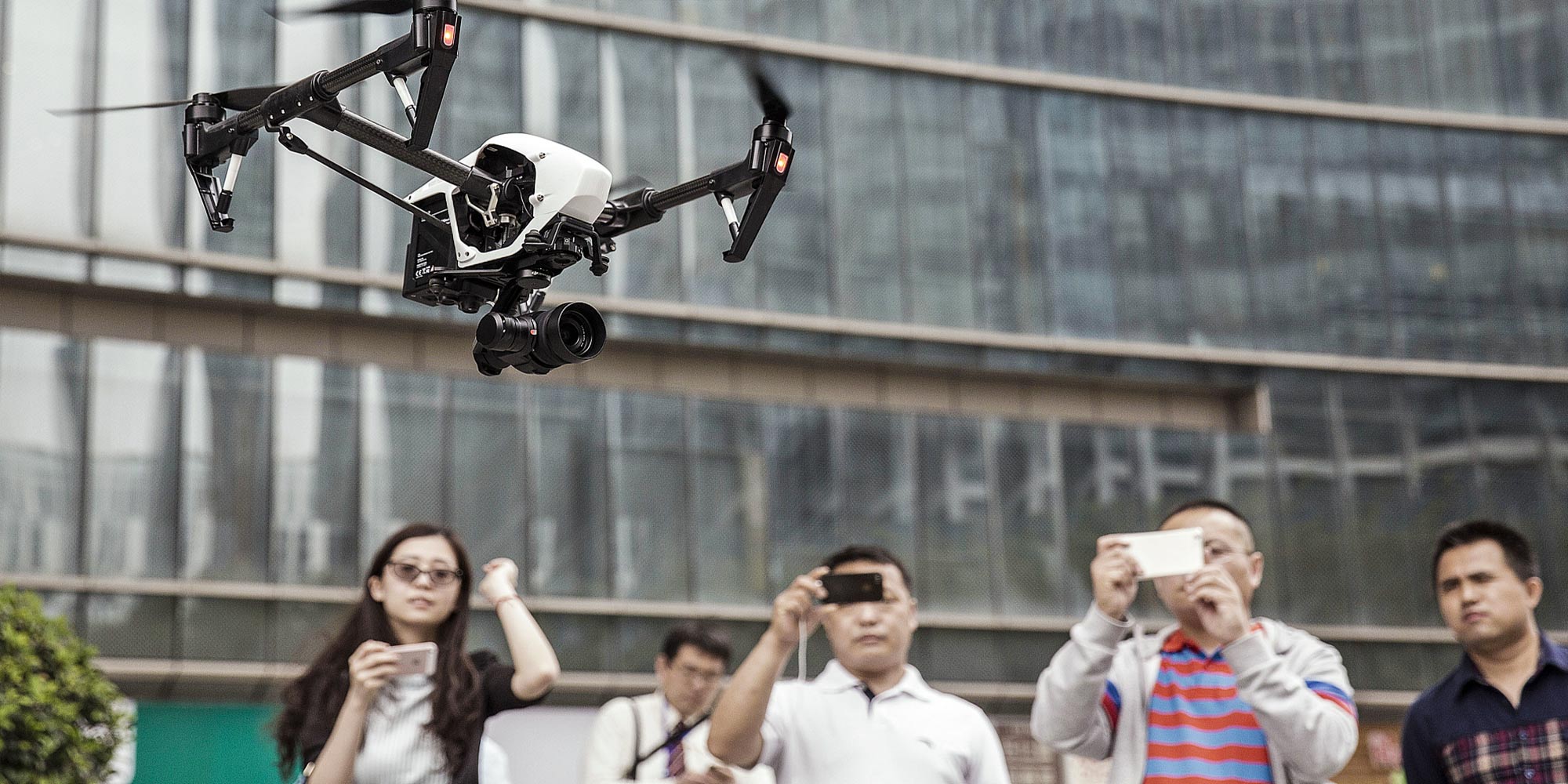 VOICES & OPINION
Why China's Drone Regulations Are Simply Not Fit for Purpose
Recent chaos at the country's civil airports is no surprise given the weak, vague laws governing drone ownership.
This is the first article in a series about drone regulations in China.
Drone technology and capabilities have improved rapidly in China, even as the price of drones has continued to drop. At the same time, the proliferation of smartphones and tablets has made drones easier than ever to control, bringing them closer to achieving mass-market status.
Drones can be new and exciting toys. Used improperly, however, they can wreak quite a lot of havoc. In fact, with the rise in drone disturbances in civil aviation has come unprecedented pressure to improve the security management of unmanned aerial vehicles.
Recently, more than 10 cities including Beijing, Shanghai, and Hangzhou have witnessed multiple incidents in which illegally operated drones have interfered with regular air traffic. The problem has intensified since April, with Chengdu, the capital of southwestern China's Sichuan province, experiencing at least eight such incidents in rapid succession. These incidents resulted in 138 flights being grounded, throwing air traffic control into chaos. The Sichuan Public Security Department announced it is investigating the cases under a law forbidding the "use of dangerous means to endanger public safety."
Another well-known incident occurred in 2013, when a technology company failed to obtain the necessary clearance before using a drone to carry out aerial photography and survey work in Beijing's Pinggu District, which borders the district where the capital's international airport is located. A number of planes were forced to take emergency evasive action, and the air force in Beijing scrambled two helicopters and forced the drone to land. Afterward, three employees of the company were convicted and put on probation for a couple of years.
These cases all involved drones making so-called black flights, a term referring to flights that have not received clearance from the relevant authorities. Article 35 of the General Flight Rules of the People's Republic of China clearly states that all flights must be approved in advance and that anyone involved in flying the drones must comply with three further regulations. First, all drone operators must be trained and certified in civil drone aviation systems. Second, they must apply for airspace clearance from authorities associated with the military. Finally, they must submit a flight plan to the civil aviation authorities. If a flight fails to meet any one of these requirements, it is classified as a black flight.
In 2013, the Civil Aviation Administration of China (CAAC) released a document allowing for unlicensed drone use, provided the drone in question weighs less than 7 kilograms, is operated within a visual range of 500 meters, and does not exceed an altitude of 120 meters. It also allowed for unlicensed operation under experimental conditions, either indoors or in sparsely populated areas. However, all other use requires a license. The responsibility for supervising individual drone operators whose machines exceed 7 kilograms or operate outside visual range has fallen to the Aircraft Owner and Pilots Association of China (AOPA). So, we can see that while laws and standards for regulating the use of drones do exist, the details remain vague and require further clarification.
At present, the chief problem is that drone regulation falls under the purview of multiple departments, all of which have ill-defined regulatory responsibilities. The General Flight Rules say that the State Air Traffic Control Commission — an organization overseen by the military — is accorded the highest level of authority in matters pertaining to air traffic control. The CAAC, on the other hand, operates under the auspices of the State Council — China's cabinet — and is the national bureau in charge of all civil aviation ministries and commissions. It is managed directly by the Ministry of Transport.
The AOPA, meanwhile, is a national trade association run by the CAAC. In addition, there are a number of organizations responsible for approving drones for specific uses. For example, those wanting to use drones to take aerial photographs for mapping or surveying purposes must apply for permission from the relevant administrative authorities.
If all of that sounds confusing, it is. Clearly, the involvement of multiple departments in regulating the drone industry has led to confusion and uncertainty across the sector. Ordinary drone operators, caught up in the deluge of regulatory bodies and trade associations, can only throw their hands up in exasperation. Most of these individuals simply want to take their drones for a short spin and are hardly likely to go through the rigmarole of applying for a license and informing every single government agency involved in regulating the industry of their intentions. They're even less likely to put up with the red tape and lengthy processing times that are hallmarks of Chinese bureaucracy. As a result of the high barriers to official approval, most drones fly black flights.
These barriers became apparent in a 2016 article in local Party newspaper Guangzhou Daily, which reported that an advertising agency based in the southern Chinese metropolis agreed to take aerial photos of a building for a client. To ensure their work met the client's standards, the report said, they chose to use a drone weighing 50 kilograms and costing 50,000 yuan ($7,300). Prior to filming, they attempted to submit their plans to all the relevant departments. Each time, the departments in question claimed that it was not their area of responsibility. With the deadline looming, the agency had no choice but to operate a black flight.
Not only are current drone regulations vague, they're also weak. Laws frequently lack systematization, are overly broad, and are riddled with blind spots. The term "unmanned aerial vehicle" (UAV) is quite expansive, covering all kinds of remote-controlled flying vehicles. There are UAVs capable of carrying bombs and performing military missions, UAVs designed to monitor crops and power lines, and small UAVs for recreational purposes. All are characterized by substantially different power sources, flight ranges, carrying capacities, and wingspans. Current regulatory standards obviously cannot account for the sheer variety of modern drones.
As I mentioned above, drones weighing less than 7 kilograms do not require a permit to operate. However, most models currently available on the consumer market weigh less than 7 kilograms, creating a regulatory blind spot. Ordinary people also have a difficult time differentiating between model airplanes and drones, another legal gray area. The rules pertaining to the two types are quite different, with model airplanes being regulated as a sport by a division of the General Administration of Sport, while the use of drones is overseen by the CAAC and AOPA as a form of aviation. It is therefore necessary to clarify what exactly constitutes a model aircraft versus a drone.
To date, China has released a number of legal regulations regarding drone use. Most of these documents remain focused on providing principles and guidance, with the majority seeking to establish industry norms. As they are not formal legal statutes, they lack the full power of the law. The myriad rules and their rudimentary implementation have made China far from capable of adapting its regulatory system to the skyrocketing growth in drone flights, or of keeping drones from veering onto a collision course with public safety.
Translator: Kilian O'Donnell; editors: Lu Hongyong and Matthew Walsh.
(Header image: A drone is flown during a demonstration as passersby look on in Shenzhen, Guangdong province, April 20, 2016. Qilai Shen/Bloomberg/VCG)