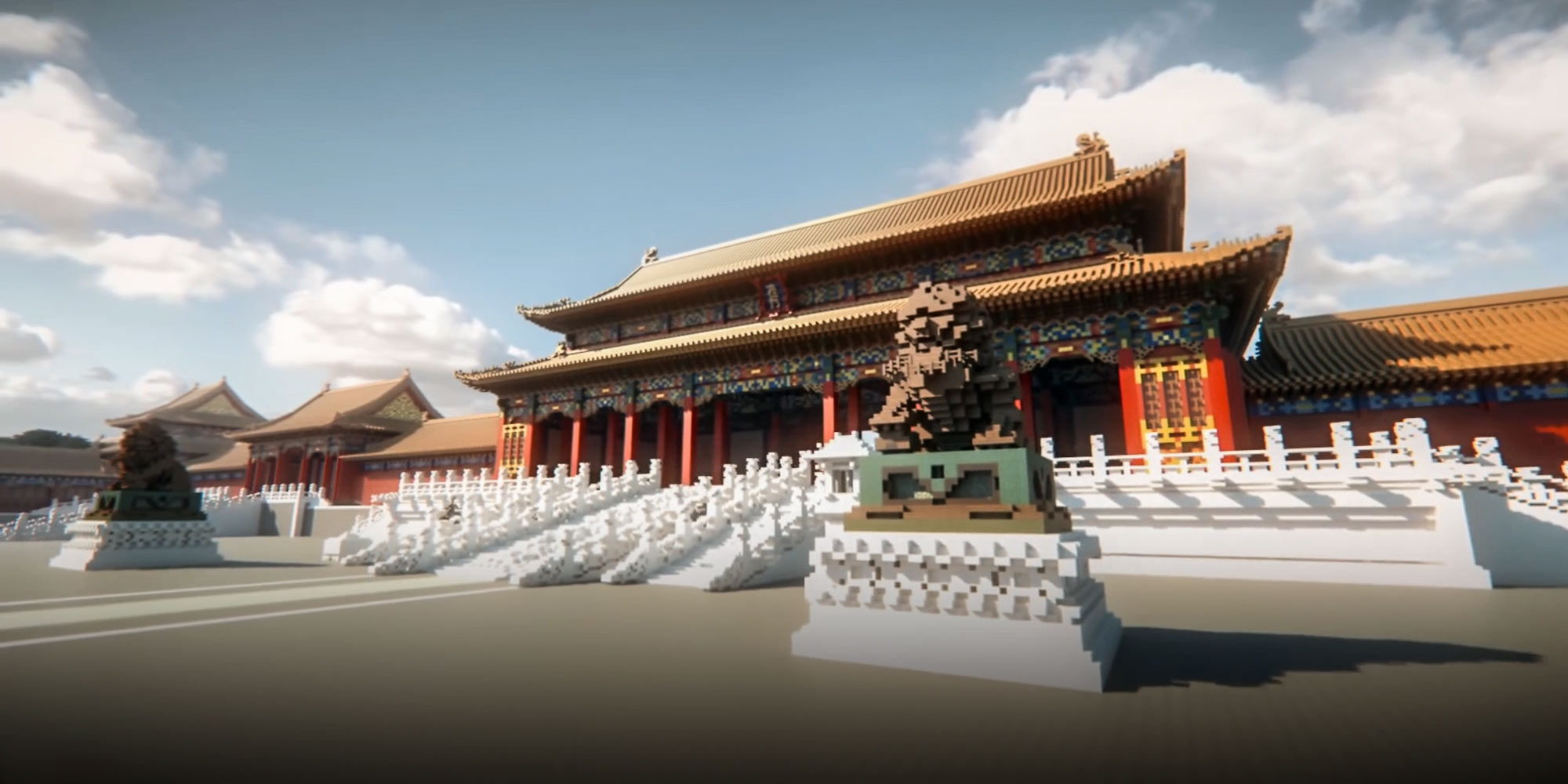 NEWS
Aspiring Architect Minecrafts Virtual Forbidden City
Guangzhou native hopes his two-year labor of love will nurture interest in traditional Chinese architecture.
Put off by all the tourists thronging Beijing's famed Palace Museum? Now there's a new way to take in the sights of the Forbidden City: a digital model in the popular video game "Minecraft" that took more than two years to build.
"Minecraft" puts players in a pixelated world in which they can build virtually anything they can think up. Having seen some of the incredible creations within the game, Su Yijun, the 22-year-old virtual architect from Zhuhai in the southern province of Guangdong, decided to try his hand at remaking one of China's best-known tourist destinations.
The site of the in-game Forbidden City covers a square grid of 100 million blocks. Every facade of every building is a reflection of its real-life counterpart; every last detail in the home of 24 emperors over 500 years is in place.
Volunteers from the "Minecraft" community broke ground on the project as early as 2013, but when Su joined their ranks in late 2014, they decided to abandon the work they had already completed and start from scratch. Eventually, Su found himself in charge of overseeing the whole thing.
"I felt so lucky to be given the chance to build the Forbidden City in 'Minecraft,'" Su told Sixth Tone, adding that he has dreamed of becoming an architect since he was a kid. Now, he is realizing that dream, if only in the virtual world.
To Su, the Forbidden City is the culmination of 2,000 years of traditional Chinese architecture — structure, form, décor, and history were among the variables he had to consider. "I guess it's like a course you could never learn at any university in China," he said.
The massive scale of the project made it a painstaking and time-consuming undertaking. And because no one who worked on it received any form of compensation, manpower was often lacking. "There was a period when nobody had time to help out; only one other person and I remained committed to the project," he said.
The real obstacle, Su added, was getting ahold of all the information he needed, and visiting the Forbidden City didn't solve the problem. "Many areas are not open to the public," he lamented. "And because of the exhibits, the interior decorations in the Palace Museum were not the same as how they originally appeared."
Su and his team plan to release an extended video of their virtual model later this year. Their goal: to encourage public interest in traditional Chinese architecture. To broaden his audience, Su has started uploading videos on Bilibili, one of China's most popular video-sharing websites.
"Through this, I hope to impart some knowledge about architectural aesthetics," Su said, "and share my thoughts on architectural design."
Editor: David Paulk.
(Header image: A screenshot from Su Yijun's video on his virtual Forbidden City in the game 'Minecraft' shows an exterior view of the Gate of Supreme Harmony.)