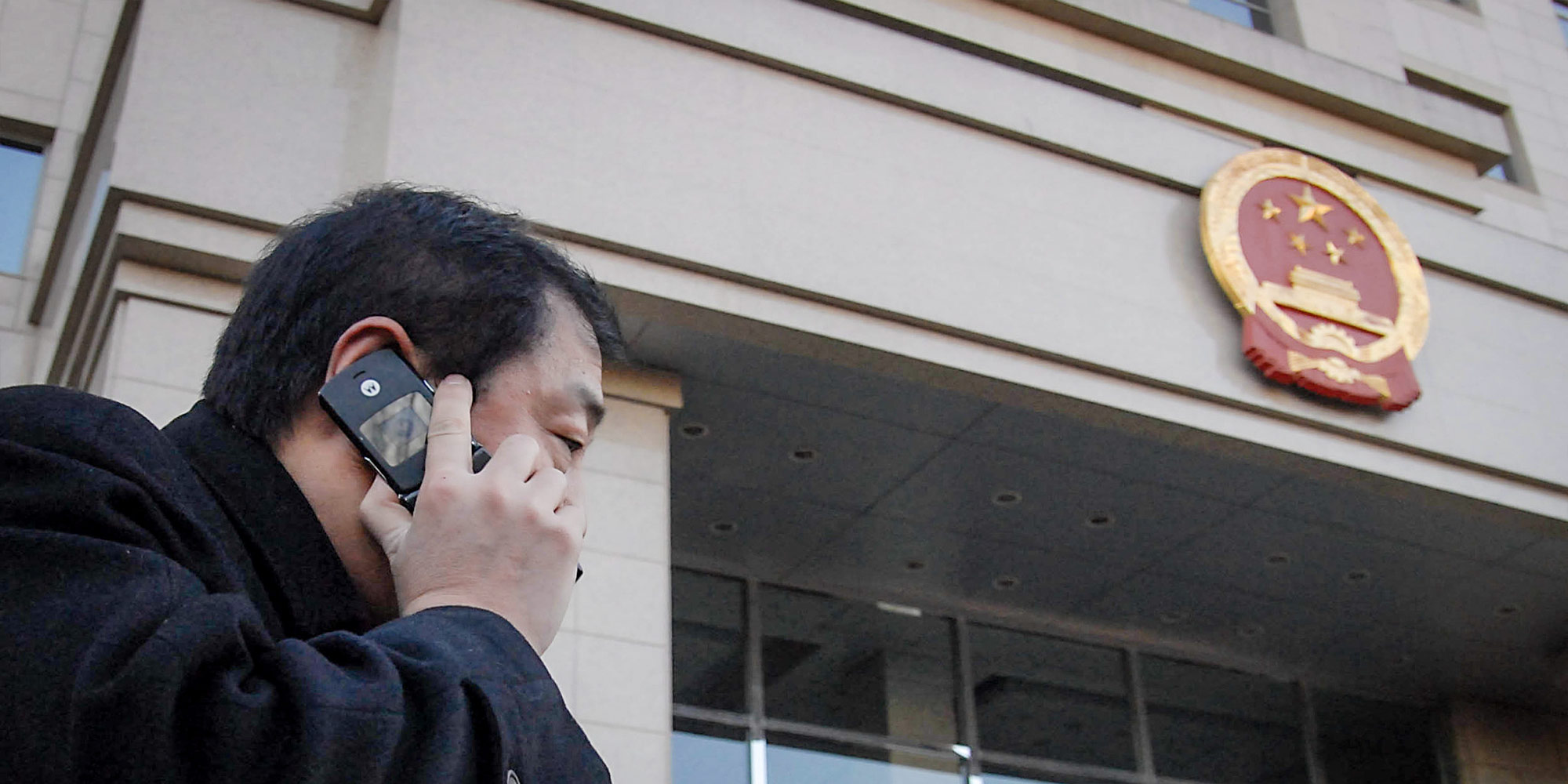 NEWS
Court Orders Phone Shaming for 'Dishonest' Debtors
Delinquent borrowers must now pay up or lose face, but media commentators say new measure crosses ethical lines.
A local court in Dengfeng, central China's Henan province, has come up with a novel way to motivate "dishonest" borrowers to repay their loans, state news agency Xinhua reported earlier this week. Now, when friends and family call these delinquent debtors, they'll be greeted with an audio message exposing their irresponsible fiscal behavior.
Instead of a standard ringing sound, the caller hears an alarm buzzer go off, prefacing the following message: "The person you are calling is listed as dishonest by the Dengfeng People's Court. Please urge them to fulfill their obligations according to effective legal documents."
In 2013, the Supreme People's Court in Beijing issued provisions for a national blacklist of dishonest people, corporations, and even governments who do not pay off debts to the best of their financial abilities. Individuals on the blacklist can have their names broadcast by media, published online, and displayed on electronic marquees in public places such as train stations.
"Dishonest" people can find themselves restricted from taking trains, traveling abroad, staying in high-end hotels, and enrolling their children in expensive private schools. Official figures show that courts have forbidden more than 6 million blacklisted people from purchasing airline tickets, and 2 million from purchasing train tickets.
In September 2016, the State Council — China's cabinet — and the General Office of the Communist Party of China Central Committee, a high-level administrative body, published a document to strengthen enforcement of the lifestyle limitations for blacklisted individuals. One month later, a newly elected lawmaker in eastern China's Jiangxi province resigned from public office after being blacklisted herself.
Despite the creative deterrents, many people continued to ignore their unpaid debts. Zhang Liyong, head of the Henan High People's Court, asserted that the only way to solve the problem was to tap into the quintessential Chinese concept of "face," or one's personal dignity in social contexts. "[We have to] make dishonest debtors lose face among their friends and leave them with nowhere to hide," he said while meeting with officials on June 8.
After the court issued the order, local telecom companies were quick to comply, adding the message to the phones of every dishonest person until they paid off their debts.
Some scholars have since voiced their opposition to the measure. According to a commentary in The Beijing News, the audio messages go one step too far. While loan sharks and debt collectors may occasionally cross the line with their own unsavory methods, "judicial bodies with authority granted by the public should not ignore the legal methods, and should not operate along the boundaries of what is legally permissible," the article said.
But local media reports suggest that the new measure is going according to plan, with several of the dishonest debtors having already contacted the court to fulfill their legal obligations.
Editor: David Paulk.
(Header image: A man talks on his mobile phone near the entrance of a courthouse in Beijing, Dec. 25, 2008. VCG)