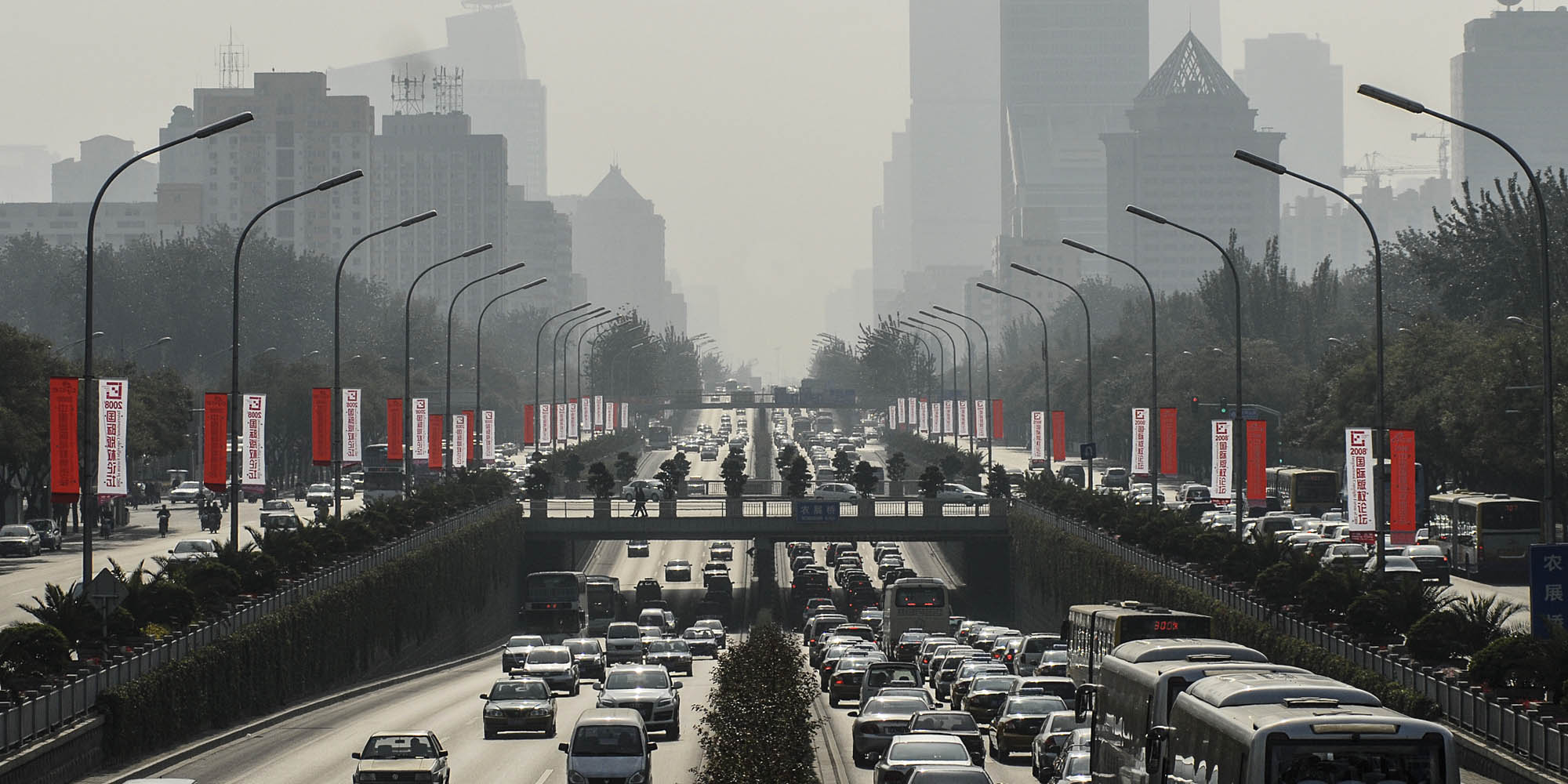 NEWS
Beijing Motorists Earn Pocket Change by Not Driving
Netizens question whether minuscule monetary rewards will motivate the public to participate in carbon-reduction scheme.
Own a car in Beijing but still need some extra cash? Now all you have to do is leave your vehicle parked for 24 hours, and you're eligible to receive a "carbon reduction red envelope" containing 0.2 to 0.7 yuan (3 to 10 cents), an amount that may double on especially polluted days.
The move is part of a government energy-saving campaign called "I Volunteer to Drive Less Each Week" led by the Beijing Municipal Commission of Development and Reform, and citizen participation is encouraged, reported The Beijing News on Sunday. Motorists with Beijing license plates must first register with the Beijing Motor Vehicle Voluntary Emission Reduction Program "little app" on mobile messaging platform WeChat, then upload photos of the mileage on their odometer at the end of one trip and at the beginning of their next trip at least 24 hours later to receive a digital cash reward. All carbon saved in this manner will be put on the city's carbon-trading market for purchase by environmentally minded corporations.
But net users have doubted the effectiveness of the campaign, pointing out that the monetary reward is less than the cost of taking a public bus. "If people don't drive for a month, they can get 6 to 21 yuan," wrote one user on microblog platform Weibo. "Oh my god, who would be tempted by such a pittance?"
Moreover, there appears to be no way to time-stamp photos to ensure that Beijing car owners don't game the system: For example, there's nothing stopping someone from posting the same photo 24 hours apart and — regardless of whether they've abstained from driving during that time — still getting a red envelope.
China has faced increasingly severe air pollution in recent years, and authorities have addressed the problem in part by attempting to control the volume of motor vehicles on its urban thoroughfares. As early as the Beijing Olympics in 2008, the capital began limiting the number of commuters on smoggy days based on whether their license plates ended in odd or even numbers. Later, the policy became a more permanent approach to mitigating poor air quality. In 2016, several cities, particularly those in northern and northeastern China, began adopting similar measures.
Contributions: David Paulk; editor: David Paulk.
(Header image: Vehicles on a highway in Beijing, Oct. 30, 2008. Mai Tian/VCG)