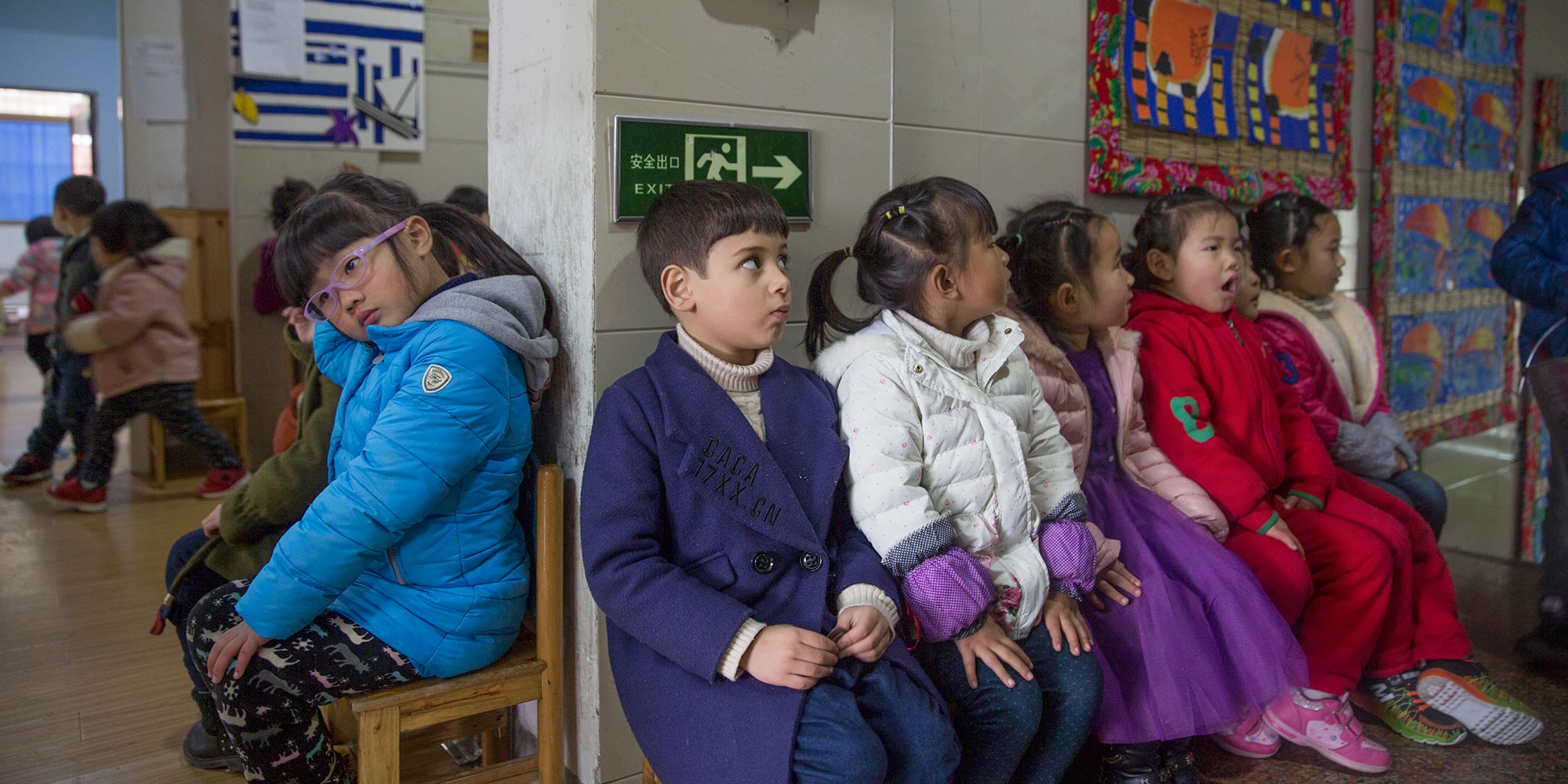 FEATURES
Middle Eastern Migrants Live the Chinese Dream
Although China doesn't have laws recognizing refugees, savvy businesspeople from Yemen, Syria, Iraq, and Libya have found a new home in Yiwu.
ZHEJIANG, East China — Five years ago, Manar Abdulhussein decided to leave behind bombings and attacks in her home, the Iraqi capital Baghdad, and move her family to China.
Abdulhussein, now 38 years old, used to own a garment factory with her husband in Baghdad, but the ongoing war made their home unsafe.
"Many people urged us to come to China to continue our work," said Abdulhussein, whose factory sourced material from China. The couple and their three sons settled in Yiwu, a city of 1.2 million people known for producing 60 percent of the world's Christmas decorations — as well as a host of other goods, from socks to plastic toys and electronics.
In the boomtown, foreign migrants with money are especially welcome, and as many Western countries are tightening immigration laws, business-savvy Syrians, Yemenis, Libyans, and Iraqis have chosen to make a new home here.
Like Abdulhussein, who now runs a new garment factory with her husband, the majority chose China because they already had business ties here. "It's very safe in China, so I hope my children can settle down, finish their studies, and find jobs," Abdulhussein said.
Their youngest son, 4-year-old Yousif, was born in China, and their business has expanded from one floor to three in the past five years, she said, explaining that she has also adopted a Chinese name, Lan Lan, to help her fit in.
With so many Iraqi migrants in Yiwu, there is now an Iraqi school in the city, where Abdulhussein teaches Chinese to some of the parents. But it is hard to plan for the future amid uncertainty over whether they will be able to stay, Abdulhussein said in fluent Mandarin. "Even if we stay here for a long time, we won't get Chinese passports," she said.
Although China doesn't have laws recognizing refugees, it grants visas to people from war-torn countries who can afford to live in the country and who can pay language course fees or business taxes out of their own pocket.
Yiwu's rapid rise as a business center since the early 2000s has made the city attractive for migrants wanting to rebuild their lives.
An Yiwu government report showed that in 2016, the city issued 9,675 people temporary residence permits — a 17 percent rise on the previous year — of which over 4,000 were to individuals from war-torn countries, including Iraq, Yemen, Syria, and Afghanistan.
Iraqis were the biggest group to apply for residence permits in China in 2016, with other applications from Yemen, India, Syria, Afghanistan, Pakistan, Egypt, Iran, Mali, and South Korea.
Known as the "world's largest small commodity wholesale market," Yiwu has transformed the fortunes of its Chinese workers, but it has also opened up a wealth of opportunities in cheap manufacturing for foreign migrants.
"Yiwu is a very embracing city," said Ammar Albaadani, who first came to China from Yemen 19 years ago as a student on a state scholarship. The 38-year-old later returned to Yemen to work as a doctor, but when fighting in his country escalated three years ago, Albaadani decided to settle in Yiwu.
"We Arabs were the first who came to Yiwu to do business and participated in the city's economic development," said Albaadani, who now runs his own business in the city. "Now many of us — Yemenis, Syrians, and Iraqis — have wars in our countries. We need to give all of [the migrants] some warmth."
An influx of Arab entrepreneurs — most of them on short-term business visas — has transformed the city into a bustling multicultural hub with numerous Middle Eastern restaurants and its own mosque.
But with China's immigration rules among the strictest in the world for foreigners seeking permanent residency, many of the city's migrants are worried about how long they will be able to stay in what has become their second home.
Despite Albaadani's efforts to assimilate, his residency status remains uncertain. "I have lived more years in China than in Yemen, but I'm using a Yemeni passport. It's really hard to get permanent residency," he said.
Since 2015, China's strict immigration laws have been relaxed — starting in the commercial center Shanghai — to attract more highly skilled workers. Eligibility for permanent residency was expanded to include candidates who have lived in China for four consecutive years and have an annual income of 600,000 yuan ($88,000) or above, paying 120,000 yuan in yearly income tax, according to a report by state newspaper China Daily.
In addition, immigration experts point out that there are further internal guidelines to be applied on a case-by-case basis.
According to a report by state-run newspaper Global Times, the country of 1.3 billion approved just 1,576 Chinese "green cards" allowing permanent residency in 2016, up 163 percent from the previous year.
"If we want to stay in China, we need policies that can make it easier for us — especially visas and residency, and children's education, social insurance, and medical care," said Albaadani. "I have been thinking about Europe, but since we have lived in China for so long, and we are used to the life here now, it is hard for us to move to another continent."
This story was originally produced by the Thomson Reuters Foundation and has been edited and republished with their permission. The original version can be found on their website here.

Editor: Denise Hruby.
(Header image: Yousif Alo-baidi (middle), an Iraqi child born in China, sits with other children at a kindergarten in Yiwu, Zhejiang province, Jan. 11, 2017. Chen Shanshan/Thomson Reuters Foundation)