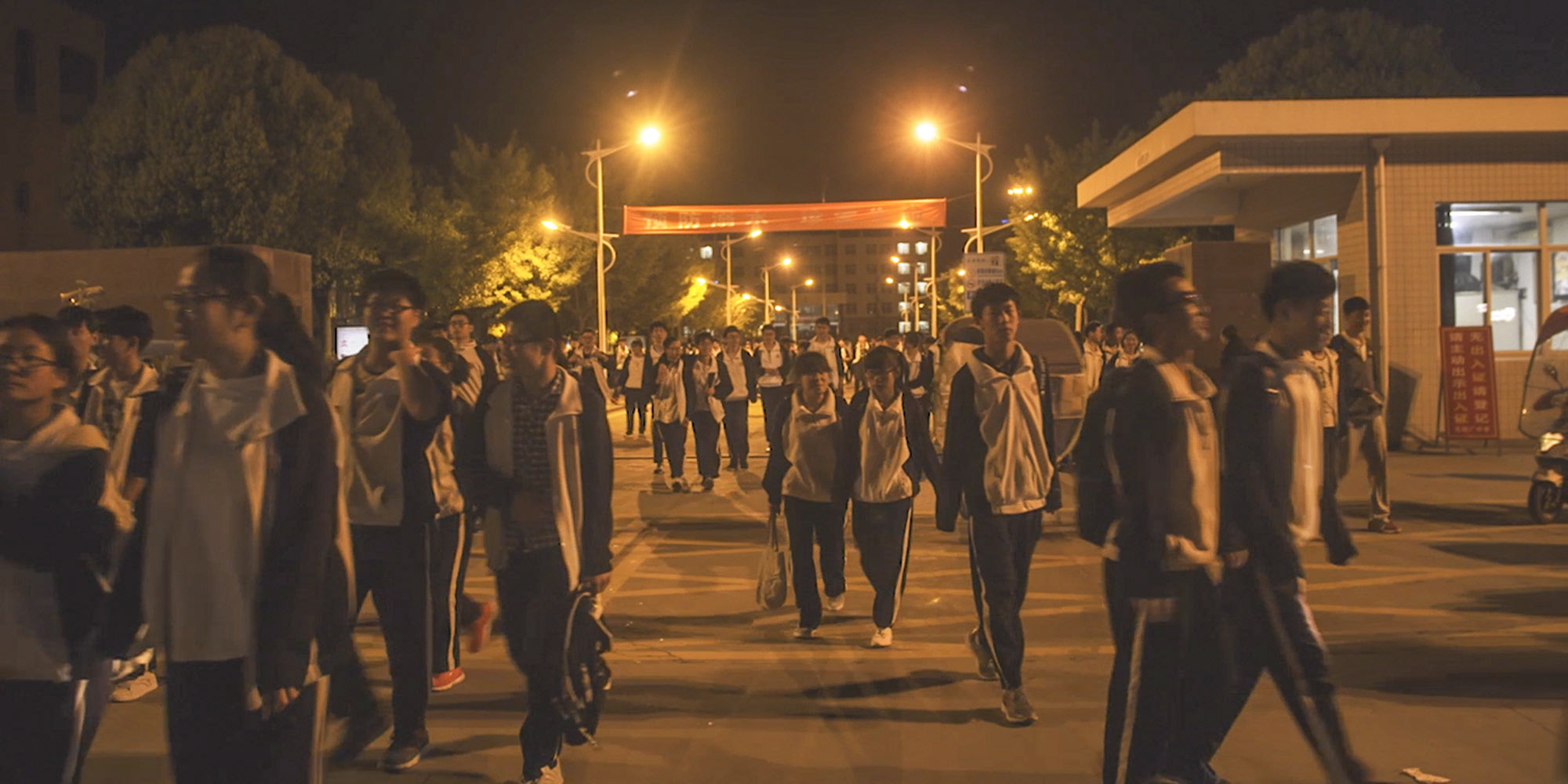 FEATURES
Chinese Cram School Gears Up for the Ultimate Stress Test
Maotanchang High School students and parents alike face immense pressure in the days leading up to the 'gaokao,' or national college entrance exam.
ANHUI, East China — Known for churning out top scores on the gaokao, or Chinese college entrance test, Maotanchang High School in Lu'an City is feeling the pressure as students prepare to sit the all-important exam next week.
More than 10,000 families rent property in the vicinity every year in order to send their kids to the so-called cram school, which has gained international fame for its rigorous test-prep style and promise of gaokao success. Last year, some 15,000 high school seniors from Maotanchang took the test, with over half receiving offers from top-notch universities in China based largely on their scores.
Maotanchang has garnered criticism as a "test-prep factory," but parent Jiang Wenjun takes issue with this characterization. "Maotanchang offers a better atmosphere for these students to study hard," she tells Sixth Tone. "What they learn from the school outweighs the pressure they endure."
Like many parents of kids at the school, Jiang believes that a high score on the gaokao will give her son a shot at opportunities she never had. People back home in the family's rural village in northern Anhui don't take education seriously, Jiang says. "I didn't receive any further education after middle school, so I've had trouble finding a good job," she adds. "I'm not willing to see my son follow the same destiny."
The school's intensive class schedule begins at 6:30 a.m. and doesn't end until 11 p.m., though many students continue studying long into the night at home, with their parents by their side for encouragement. The high schoolers barely have time for lunch during the day, often scarfing down the meals their parents deliver in front of the school gate.
In addition to supporting their children in their academic pursuits, parents shoulder a heavy financial burden. "Rent here costs even more than in some areas in big cities like Shanghai," Jiang says. To help make ends meet, Jiang found a day job at a clothing workshop in town, where she earns around 2,000 yuan ($290) a month.
Parents like Jiang and Wang Lingyun, another Maotanchang mother, believe their children's educational success is worth their families' sacrifices. "I didn't graduate from primary school, and life is really hard," Wang tells Sixth Tone. "Education is the only way to change my son's life."
Yet the pressure to score well on the exam often feels unbearable for Jiang's son, who is struggling to achieve his mother's dream for her offspring: securing a well-paying job and an easy life after college. "If I fail this time, I will spend another year preparing for next year's gaokao," says the young man.
"That's impossible," Jiang replies. "I don't want you to suffer through it again."
Contributions: Lü Xiao and Yang Yi; editors: Jessica Levine and Ding Yining.
(Header image: Students leave school in Lu'an, Anhui province, April 22, 2017. Lü Xiao/Sixth Tone)