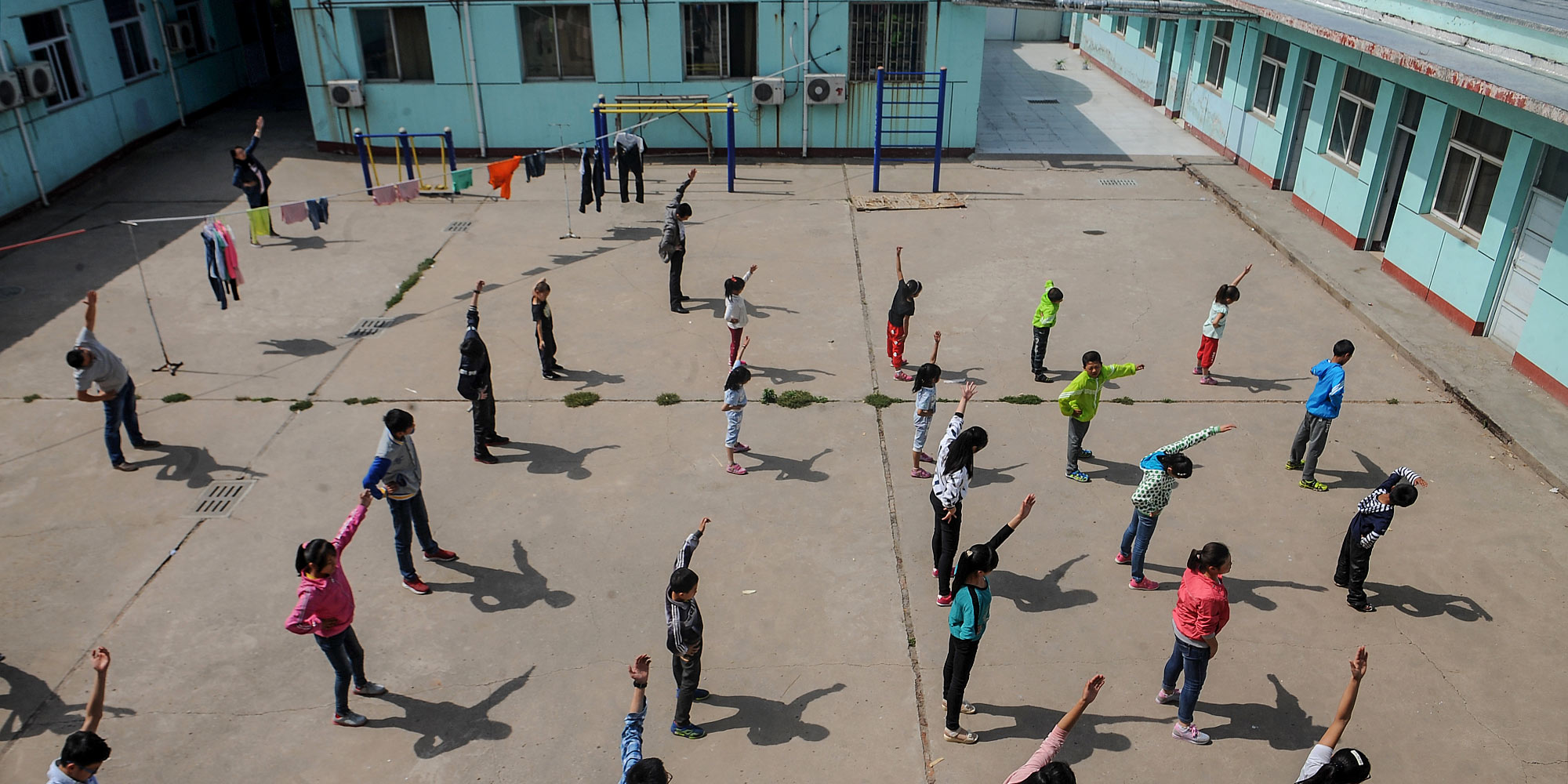 NEWS
Separate Exam Rooms for Students With HIV: Helpful or Harmful?
Headmaster of China's only school for HIV-positive children defends decision to give 'gaokao' takers their own testing facilities.
As the first batch of students at China's only school for children with HIV prepare for their college entrance exams, testing rooms set up just for them have raised questions of discrimination.
In three days, high school graduates all over China will sit for the gaokao, the test that determines the universities to which they can apply. Students typically take the exam at centralized testing locations, but sixteen kids from the Linfen Red Ribbon School, a school in northern China's Shanxi province for HIV-positive children, were given permission from the local authorities to administer the test on their own premises.
To comply with standards for testing facilities, surveillance cameras and devices that interfere with radio signals have been installed. But not everyone appreciates the lengths to which the school has gone, with some wondering if segregating the students sends the wrong signal and could be viewed as a form of discrimination.
Ye Chengjiang, director of Zhitong Guangzhou LGBT Center, an NGO in southern China that specializes in HIV/AIDS education, told Sixth Tone he sees no reason why the students should have to take their exams in a separate room, saying that he hasn't heard of any cases in which an HIV-positive student had been prevented from participating in the gaokao or other exams. "HIV won't be spread from daily contact," Ye said. "After the gaokao, the students still have to enter college and integrate into society."
Ye added that setting up the special exam rooms would encourage people to fear people with HIV. "It gives the public the negative impression that these people should be isolated," he said. On social media, many net users voiced similar sentiments.
Guo Xiaoping, headmaster of the Linfen Red Ribbon School, told Sixth Tone he decided on the exam rooms because he was worried about whether his students would feel stressed in an unfamiliar environment and perform poorly on the exams as a result. "What if they are recognized by local volunteers? What if there are any misunderstandings?" Guo said. "Because the gaokao is such an important exam, making it a test of whether they can integrate into society is too big of a gamble."
According to state news agency Xinhua, there were about 654,000 people living with AIDS or HIV in China in September 2016. For decades, public fear of the condition has led to discrimination against people living with HIV/AIDS, who are often rejected by employers, hospitals, and even their own families. Most of the children at the Linfen Red Ribbon School were orphans or were abandoned by their relatives.
Afraid that its graduates will face discrimination, Linfen Red Ribbon School has arranged for the name of another Linfen high school to appear on its graduation documents.
In March, Hu Zetao, one of 16 seniors at Red Ribbon, wrote an open letter on the school's public WeChat account to express his hopes and anxieties about life after high school. "I don't know whether the college gate will be open for me," he wrote. "I don't know whether college teachers can accept me as an ordinary student. I don't know whether college classmates will want to study and live with me."
Though the school's measures have triggered debate, headmaster Guo sees these concerns as kindness. "These comments come from good intentions," he said. "These people think [HIV-positive children] shouldn't be isolated, but we have to calm down to think about what these children need and what we should do."
After this year's graduating class, it will be years before another batch of students from Red Ribbon take the gaokao, Guo said, meaning the school will have ample time to reconsider its approach. Guo also hopes public attitudes toward people with HIV will improve. "Once society develops greater tolerance for HIV-positive people, everything will be fine," he said.
Editor: Kevin Schoenmakers.
(Header image: Students do morning exercises at the Linfen Red Ribbon School in Linfen, Shanxi province, May 30, 2016. Bai Qingxia/VCG)